Printmaking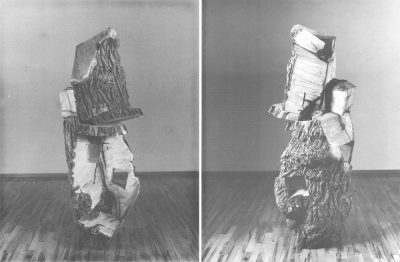 Mel Kendrick's wooden sculptures record the history of their own making. Wood has a history inherent in its markings. So too, his work scribbles the process of its being. Cuts are marks, and shapes are cut-out and glued (somewhere else) in a wildly primitive and aggressively peculiar physicality. "The whole process is constantly reinventing itself … a composite of awkward moments …" The awkward moment between indecision and acceptance becomes, in the end, simultaneously their history and their present, a riotous balancing act.
No more results to load.
Nothing found—try broadening your search.