Indian Art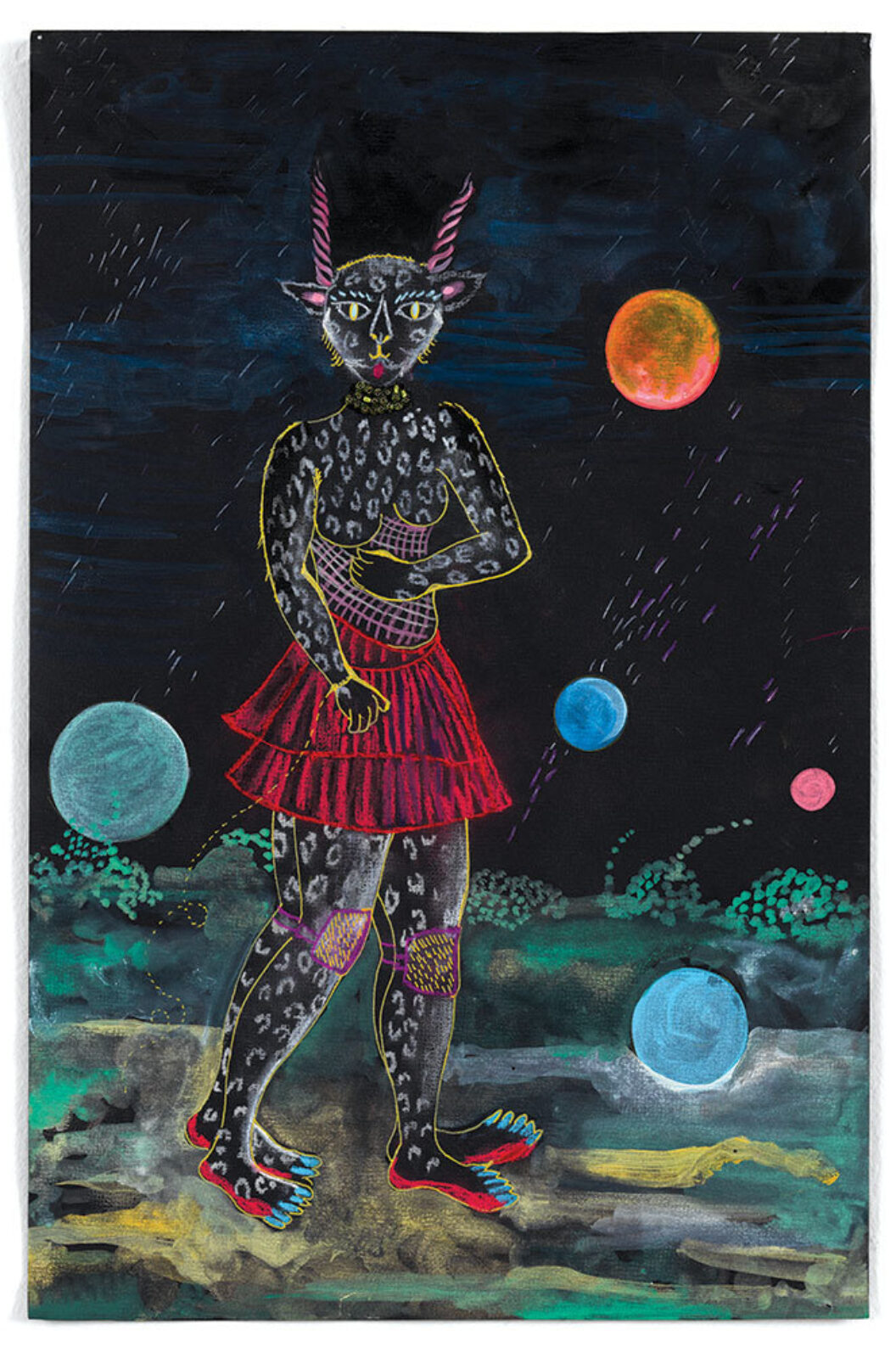 In her paintings, videos, and installations, Ganesh plays with the distinction between art object and artifact, myth and history, to posit alternative, emancipatory futures.
In the molten golden hour, a row of Santhal tribeswomen dance in an open field. Arms interlocked, they bounce as one centipedal body to the beat of a dhol, cymbals, and a purring bamboo flute. The musicians wear flowers in their turbans, while the dancers don expressionless metallic masks that impart an otherworldly timbre to the pastoral scene.
No more results to load.
Nothing found—try broadening your search.