Cut-Up
These poems are excerpted from Annelyse Gelman's Heck Land: The Resorted Text, a lyrical reworking of the definitive edition of William S. Burroughs's seminal anti-novel Naked Lunch: The Restored Text. There are twenty-five in all—one for each chapter of Naked Lunch—each a scalpeled, reappropriated cut-up tape-mounted to projector transparency, then photographed recto and verso, along with dust, fingerprints, squashed bugs, and other process artifacts.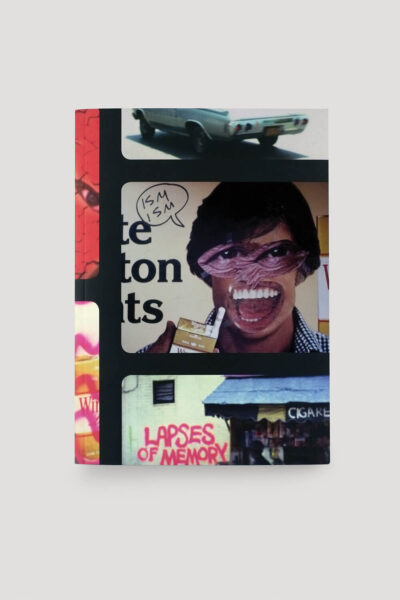 To witness the vulgar, Zap Comix–inspired panorama in Manuel DeLanda's 1979 film ISM ISM—its blubbering testicle-breasts and segmented-plumber's-pipe phallus scrawled in marker on the tiled walls of a Manhattan subway station, just to start—is to share in the brief, bewildering encounter a commuter may have had with street art before the soap and cleaning brushes arrived.
No more results to load.
Nothing found—try broadening your search.