Concrete Poetry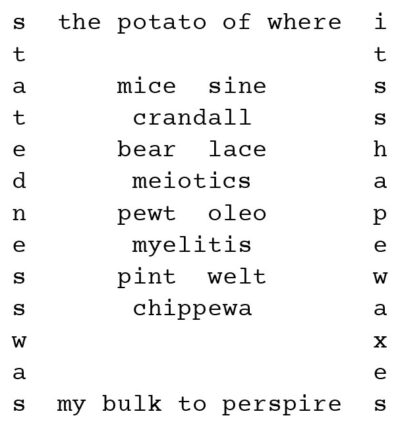 Inman is a realist of language's tendency to become material: his poems exemplify the ways in which writing both preserves and interrupts language, and how it fluctuates in an ambivalent space between being a record of vanished speech and one of language's living forms.
No. XXXXXXXXXX is a personal atlas of the ways in which the letter X has been used in contemporary Mexican architecture.
Adorno wrote that there could be no lyric poetry after Auschwitz; Duchamp made art an afterword.
No more results to load.
Nothing found—try broadening your search.