The Oral History Project
Since 2014, BOMB's Oral History Project has staged one-on-one interviews with New York City-based visual artists of African descent, conducted by curators, scholars, and cultural producers.
The Oral History Project is dedicated to collecting, developing, and preserving the stories of distinguished visual artists of the African Diaspora. The Oral History Project has organized interviews including: Wangechi Mutu by Deborah Willis, Kara Walker & Larry Walker, Edward Clark by Jack Whitten, Adger Cowans by Carrie Mae Weems, Jeanne Moutoussamy-Ashe by Kalia Brooks, Melvin Edwards by Michael Brenson, Terry Adkins by Calvin Reid, Stanley Whitney by Alteronce Gumby, Gerald Jackson by Stanley Whitney, Eldzier Cortor by Terry Carbone, Peter Bradley by Steve Cannon, Quincy Troupe & Cannon Hersey, James Little by LeRonn P. Brooks, William T. Williams by Mona Hadler, Maren Hassinger by Lowery Stokes Sims, and Linda Goode Bryant by Rujeko Hockley.
The series is sent via email to more than 18,400 readers and is available, free of charge, in BOMB's searchable online archive. Upon completion, each oral history is posted on BOMB's home page for a month where it can be viewed by any one of BOMB's 1.5 million annual readers. Over 140,000 viewers have visited BOMB's website for the sole purpose of reading the Oral Histories.
Advisory Panel: Sanford Biggers, Thelma Golden, Kellie Jones, Lowery Stokes Sims, Mickalene Thomas, Carrie Mae Weems, Stanley Whitney, and Jack Whitten (in memoriam).
The Oral History Fellowship is a one-to-two-year post-graduate editorial fellowship offered by BOMB Magazine with a goal to organize and publish interviews by artists of the African Diaspora who are based in New York. The fellow's responsibilities include managing production, editing multiple drafts of manuscripts, transcribing audio recordings of interviews, fact-checking, conducting biographical research, and producing one to two public programs inspired by the Oral Histories.
Current Fellow: Stephanie E. Goodalle
Past Fellows: Evan Coles, Terence Trouillot
Partnerships: The Oral History Project has partnered with New York cultural institutions including the Brooklyn Museum, Pioneer Works, 651 Arts, and the Museum of Contemporary African Diasporan Arts (MoCADA) to facilitate workshops and group discussions. BOMB's Oral History Live! is a restaging of the one on one interviews that inform the written oral histories. In 2015 we featured James Little in conversation with Dr. LeRonn Brooks at the Studio Museum in Harlem. BOMB's Oral History Live! with Maren Hassinger and Lowery Sims took place on September 29th, 2018 in the Zora Neale Hurston room of the Harlem Library. This event was hosted in partnership with the Studio Museum in Harlem.

Support: The Oral History Fellowship is made possible by the Stavros Niarchos Foundation, the Fiddlehead Fund, and generous individuals.
The Oral History Project is supported by Agnes Gund, the Seth Sprague Educational and Charitable Foundation, Humanities New York, and with public funds from the New York City Department of Cultural Affairs in partnership with the City Council.
Any views, findings, conclusions or recommendations expressed in this digital publication do not necessarily represent those of the National Endowment for the Humanities.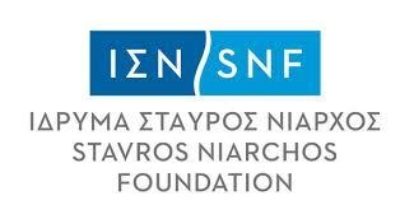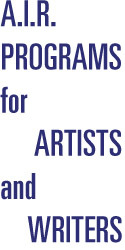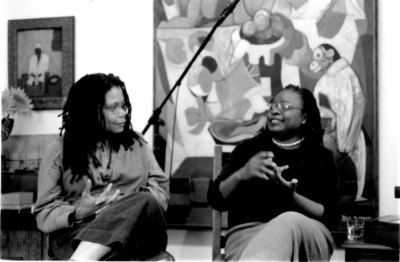 "I was motivated to pursue a way to change the conditions that were causing Black artists I interfaced with every day to say, 'They won't let us, they won't let us, they won't let us.' I got tired of hearing that, and I said, 'Fuck them! Let's start a gallery!' So that's how JAM got started. It was never about being included."
—Linda Goode Bryant, "Recollections, Linda Goode Bryant" in Soul of a Nation: Art in the Age of Black Power
No more results to load.
Nothing found—try broadening your search.