Selected Episode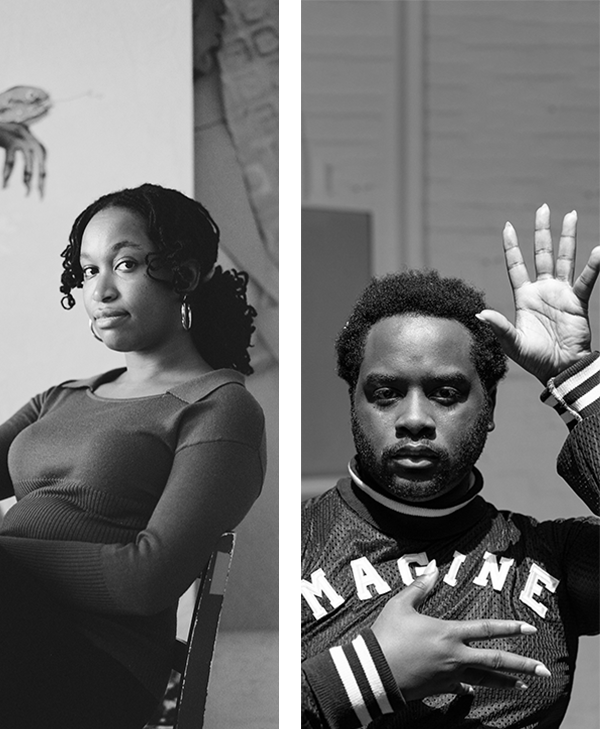 Visual Artist & Musician
Tschabalala Self & Abdu Ali
For this episode, we asked visual artist Tschabalala Self who she'd most like to speak with—she selected her friend Abdu Ali, the musician and multidisciplinary artist. The pair discuss the fantasy of permanent institutional spaces, unapologetic art, and the fraught desire for canonical recognition.
Tschabalala Self is a Harlem-born visual artist. Her work concerns the emotional, physical and psychological impact of the Black female body as icon. Her solo exhibitions include: By My Self, at Galerie Eva Presenhuber, and Cotton Mouth, on view at the Baltimore Museum of Art. Self's work is included in the collections of The Art Institute of Chicago, The Hammer Museum, and The Studio Museum in Harlem, among others.

Abdu Ali is a musician, writer, cultural worker, and artist. Blending punk, jazz, Baltimore club music, and rap. Their works explore ideas of race, gender, sexuality, and liberation. They received a 2018 Ruby Artist Grant and a 2019 Best Artist Award by the LGBTQ Commission of Baltimore City.