Selected Episode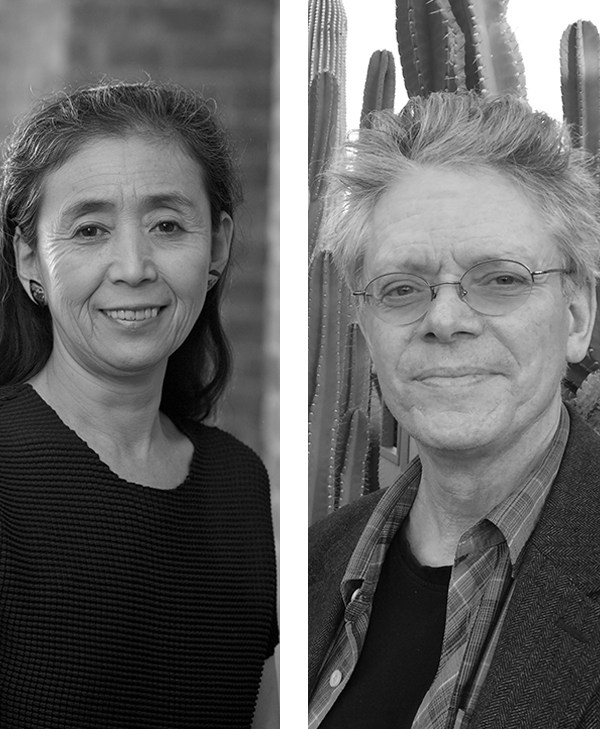 Performance Artist & Musician
Eiko Otake & David Harrington
We asked Eiko Otake, the movement-based interdisciplinary artist, who she'd most like to speak with and she named her former collaborator and artistic director, David Harrington, founder and violinist of Kronos Quartet. In the course of their conversation, Eiko explores her reluctance to use music with her choreography, David divulges the most disturbing piece of music he's ever heard, and they ponder art's resonance in the body by asking, "Where does a sound go once you've finished making that sound?"
David Harrington is the artistic director, founder and violinist of the Kronos Quartet. For over 45 years, San Francisco's Grammy-winning Kronos Quartet and its nonprofit Kronos Performing Arts Association have reimagined and redefined the string quartet experience through thousands of concerts, over 60 recordings, collaborations with composers and performers from around the globe, more than 1,000 commissioned works, and education programs for emerging musicians.
Eiko Otake is a movement-based, interdisciplinary artist. Born and raised in Japan and a resident of New York since 1976, Eiko Otake worked for more than 40 years as Eiko & Koma but since 2014 has been performing her solo project, A Body in Places. In 2017, she launched a multi-year Duet Project, a series of cross-disciplinary, cross-cultural and cross-generational experiments with a diverse range of artists both living and dead.