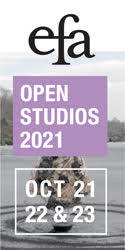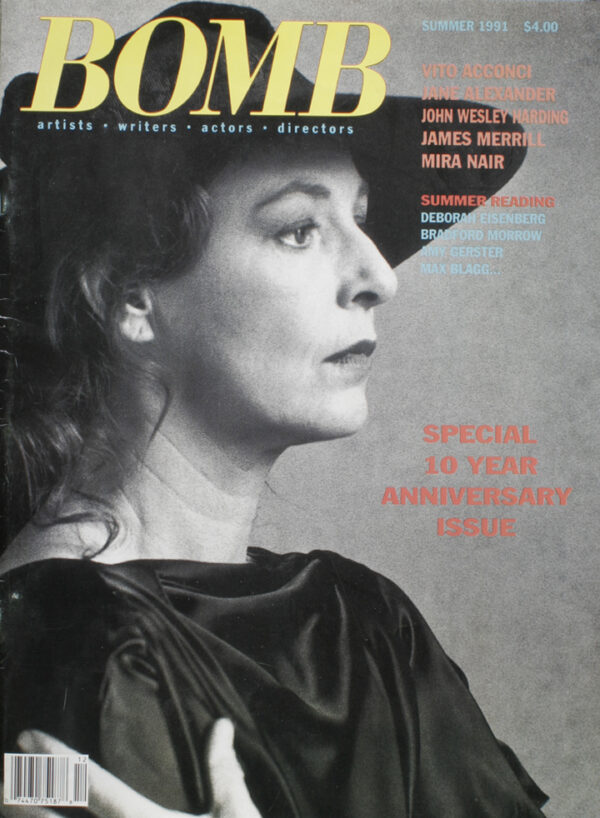 All Issues
Buy Issue
Subscribe now and get nearly 50% off the cover price.
Interviews
Jane Alexander is one of those exceptional actresses who combine formidable inner strength with an almost porcelain fragility. Among her many projects of the last ten years there has been a small feature film, Testament, that "broke out" into mainstream recognition, and Eleanor and Franklin, a television film that rose above its own mainstream aspirations. 
First Proof
I love the shiny, pristine teeth that most Americans keep behind their lips, pearly immaculate rows of ivory, often capped in precious metals, brilliant they seem and impervious to decay, and their children's teeth, wrapped in steel for years so they too, will grow in straight and flawless. 
More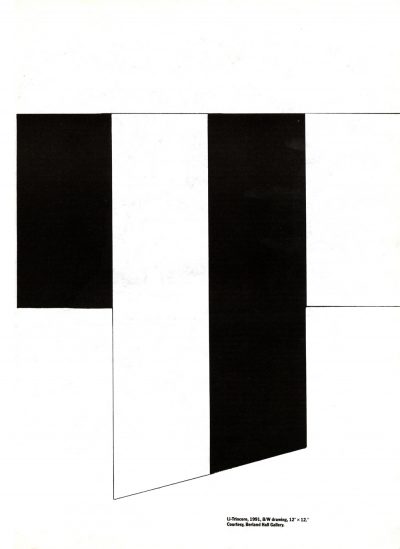 Untitled black-and-white drawing, by Li Trincere.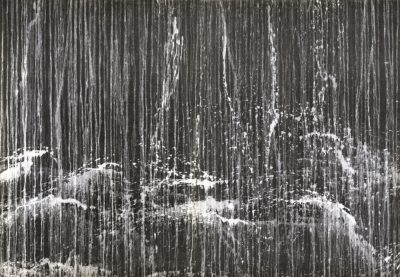 Photograph of a large, abstract oil on canvas painting, Project for Bomb Magazine by Pat Steir.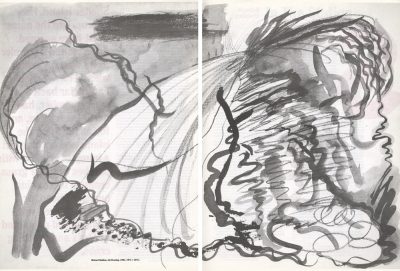 Untitled, abstract ink drawing by Richard Nabhan.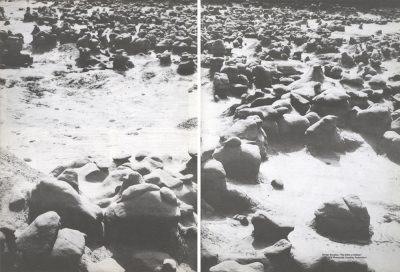 Black-and-white photograph, The Artist on Holiday by Geralyn Donahue.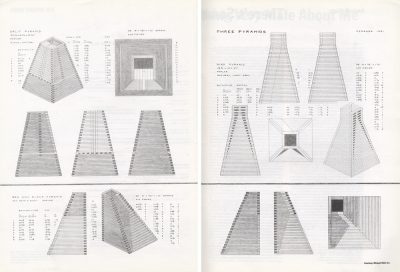 Sketches for a sculpture by Jacki Ferrar.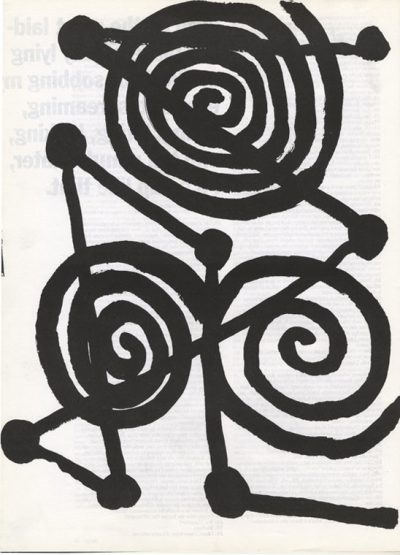 Two untitled ink drawings by Jeanne Hedstrom.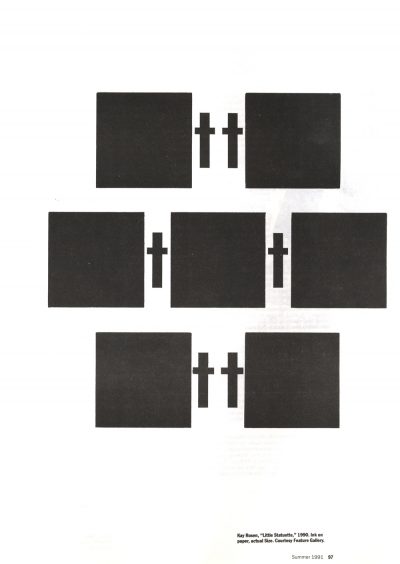 Ink drawing, Little Statuette by Kay Rosen.