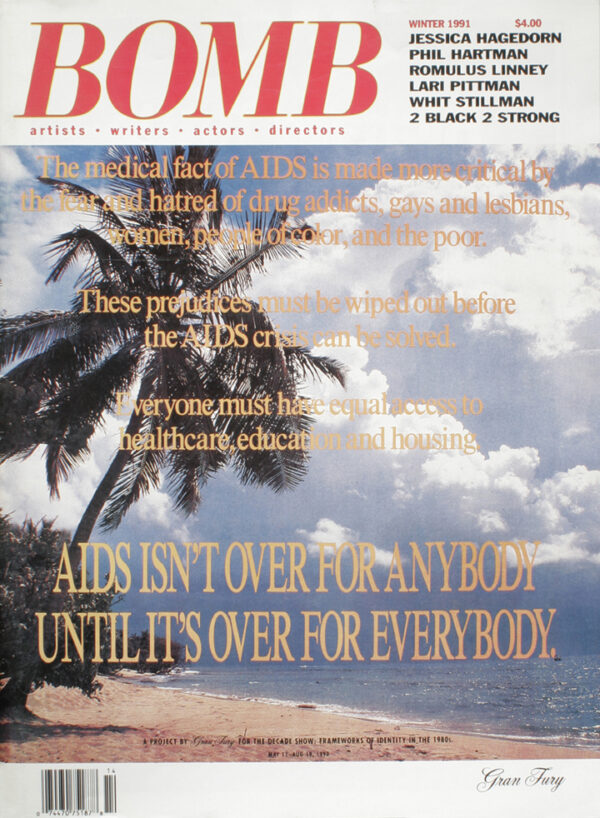 All Issues
Buy Issue
Subscribe now and get nearly 50% off the cover price.
Interviews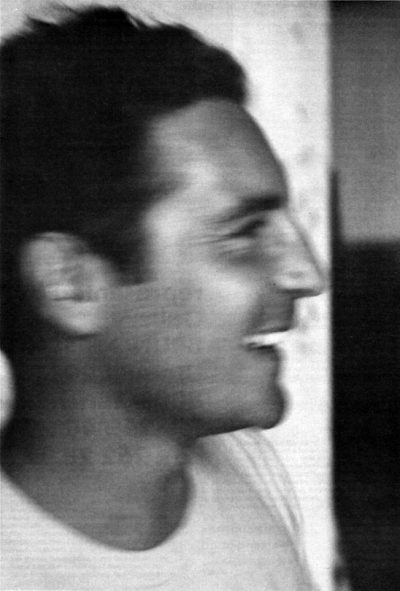 In his Brooklyn studio, Tod Wizon meets with fellow painter Anney Bonney to discuss the finer points of art, polymorphic thinking, and self-abandonment.
First Proof
God lived on the wick inside the glass of oil and water on top of the old woman's chest of drawers where He was kept alive as if he were a lightning bug inside a jar. 
More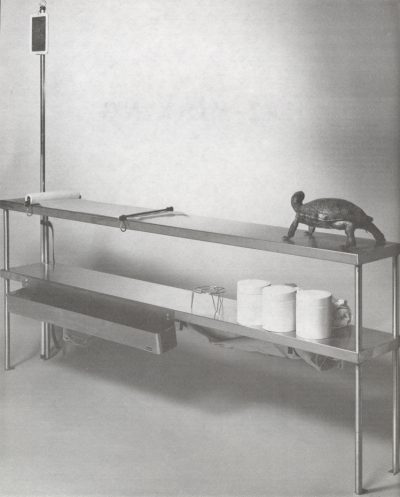 Work Station #6 (envy), Come Armageddon, and Untitled by Nayland Blake.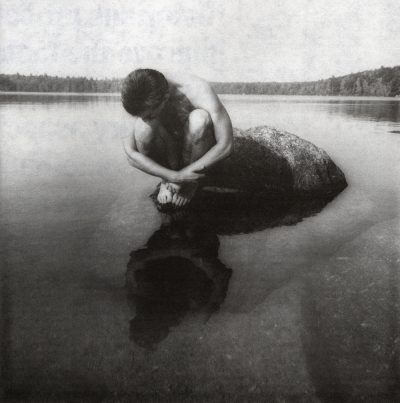 Two photographs of serene, water-filled landscapes, Patrick and Amazon by Sally Gall.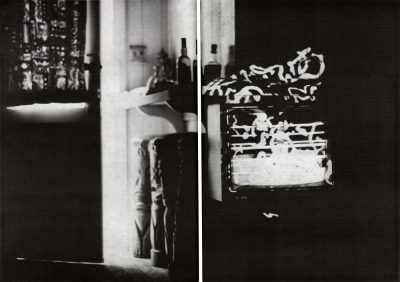 Susan Hiller's Secrets of Sunset Beach from her 1987–90 photoseries.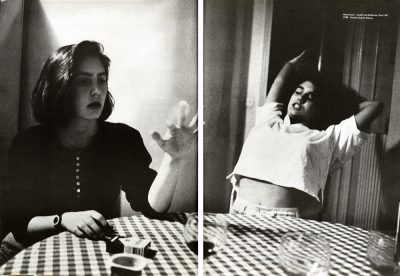 Photograph of two women at a table, Javotte and Katherine, Paris '90 by Allen Frame.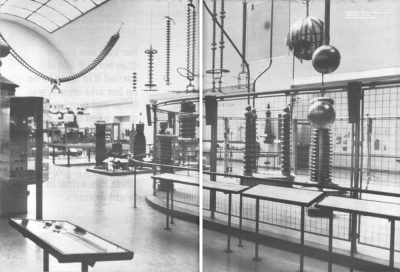 Installation view of Zooligisches Museum by Candida Hofer.
Collaborative work by James Nares & David Rattray.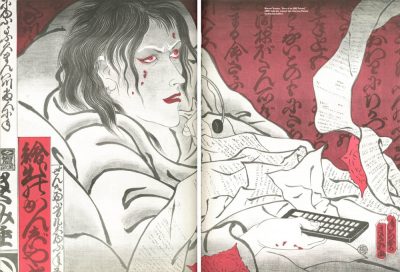 India ink drawing of a lounging but ailing woman, Diary of an AIDS Patient by Masami Teraoka.