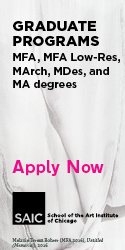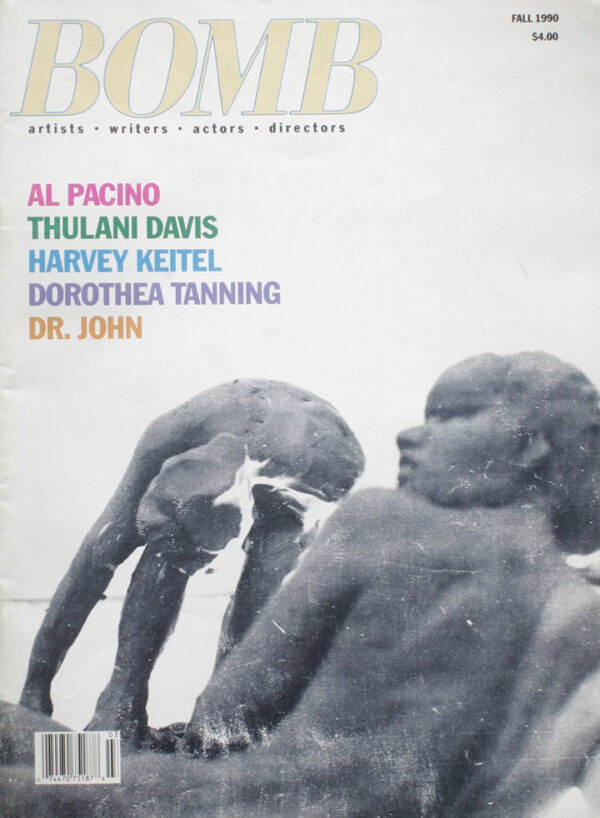 All Issues
Buy Issue
Subscribe now and get nearly 50% off the cover price.
Interviews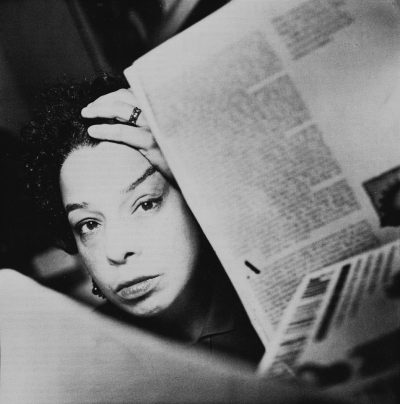 Writer Thulani Davis has achieved something that many writers strive for. Davis has been able to stretch her talents across many forms of writing. She is known for her work as a journalist, poet, novelist, and librettist.
First Proof
Pagan Love Song
'We got a call a few minutes ago. Pappa has died,
Poultry. Energetic madam of Iwo Jima is fond of poultry in its edible manifestations, those which do not take away from the furtherance of the poultry race. 
My father's relationship with Hilda Wilkinson properly began when he went to work on her pipes.
I Was Five and She Was Eleven
When my sister fed the geese, she honked.
"James Thomson was my great-grandfather."
The Lone Pine
The wind peppered us that day, it raved like a lunatic
Elaine takes the boys to Florida and drops them off like they're dry cleaning. 
"See you in ten days," she says as they wave good-bye in the American terminal. "Be nice!"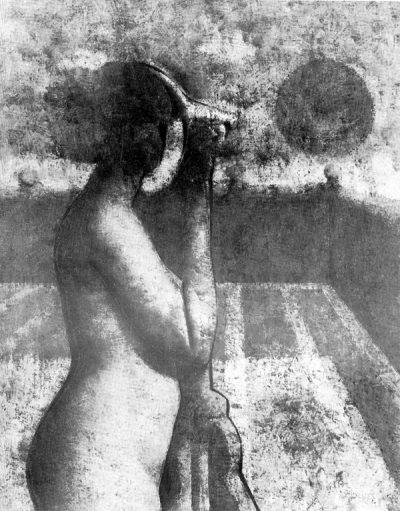 Little baby carriage. // Baby. / Welts.
More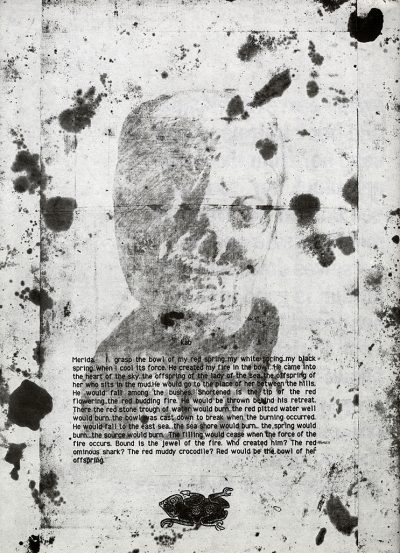 From the installation at the Main Branch of the New York Public Library. Derelict, Tracts: An Observatory by Michelle Stuart.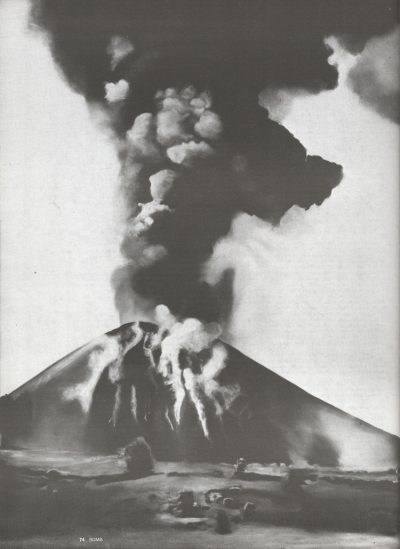 Two dark charcoal and pastel drawings on paper and mounted on canvas, Untitled (Volcano) and Brother in Arms by Michele Zalapony.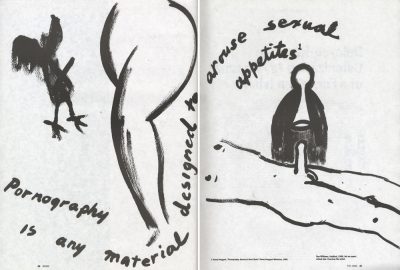 Untitled ink on paper drawings by Sue Williams.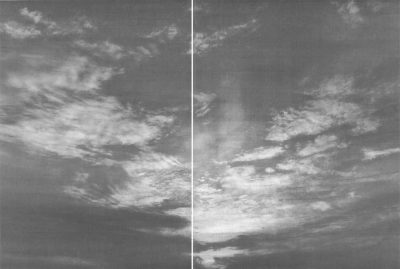 India ink and silver print, Light Journey, Dusk by Emery Clark.
A recounting of a visit to legendary writer Carson McCullers, "Carson McCullers" by Stuart Sherman.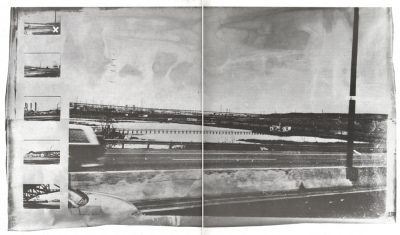 "Fotoprojecktion" of a highway and the surrounding industrial area, One Minute by Felix Stephan Huber.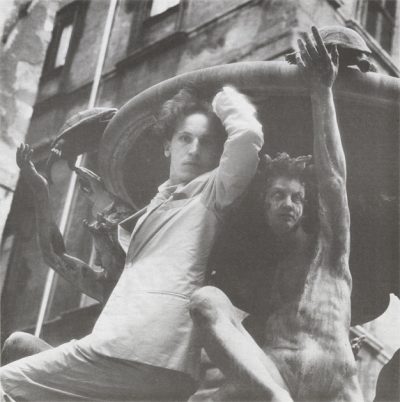 Two photographs of posing human figures, Rainer Fetting and Luigi Ontani by Jeannette Montgomery Barron.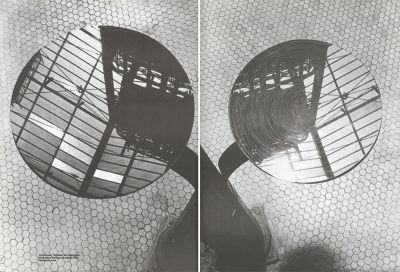 Installation at the Bradbury Building in Los Angeles, Cymbals by Linda Rousch.