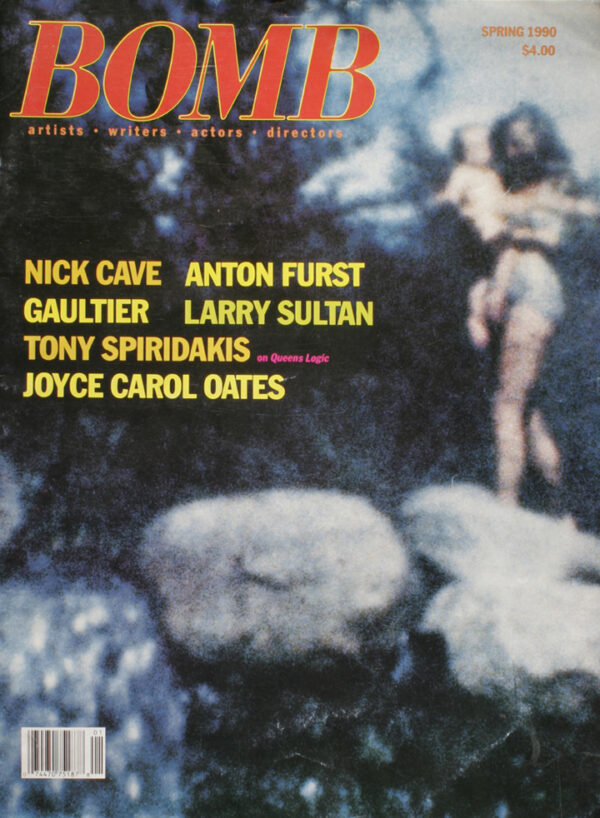 All Issues
Buy Issue
Subscribe now and get nearly 50% off the cover price.
Interviews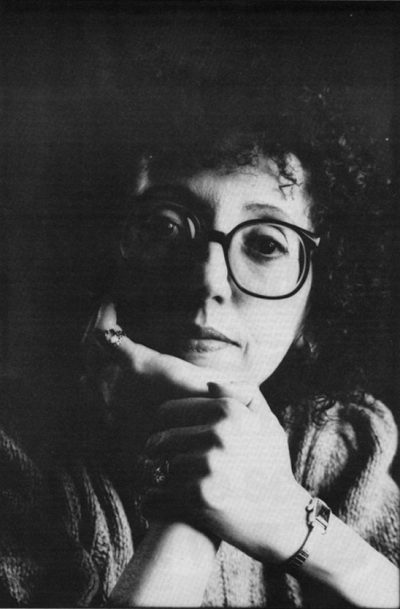 With five titles short-listed for National Book Awards, and the fiction prize for Them in 1970, Joyce Carol Oates has been one of the presiding voices of American literature for the past four decades.
First Proof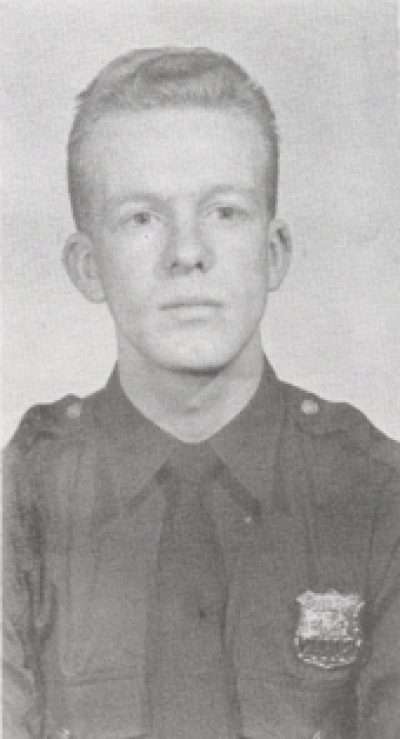 I. John the Cop.
"I don't bullshit about what I did. 
Maybe this time he would find it. Then he could be through.
Advice from the good doctor on how to survive in this Babylon
this "garden of longing sown with the seeds of ruin"
this unrequited howling for more
more of everything, of anything …
The mammal is mostly water. 
The Joke Code
You can take any of it
When the UPS man climbed the steps, tapped on the door, propped his foot up on the teak threshold, I signed on line 39 although the package was crumpled, although I suspected the shells were cracked inside. 
Quietly, I open the locks and come into his apartment; I have keys.
More
Several still images from video, titled Installation, by Mary Lucier.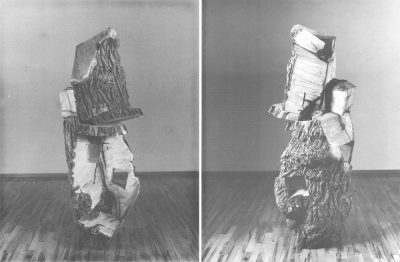 Mel Kendrick's wooden sculptures record the history of their own making. Wood has a history inherent in its markings. So too, his work scribbles the process of its being. Cuts are marks, and shapes are cut-out and glued (somewhere else) in a wildly primitive and aggressively peculiar physicality. "The whole process is constantly reinventing itself … a composite of awkward moments …" The awkward moment between indecision and acceptance becomes, in the end, simultaneously their history and their present, a riotous balancing act.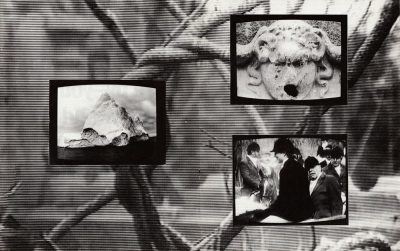 Still images from Mary Lucier's video installation Wilderness.