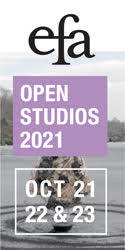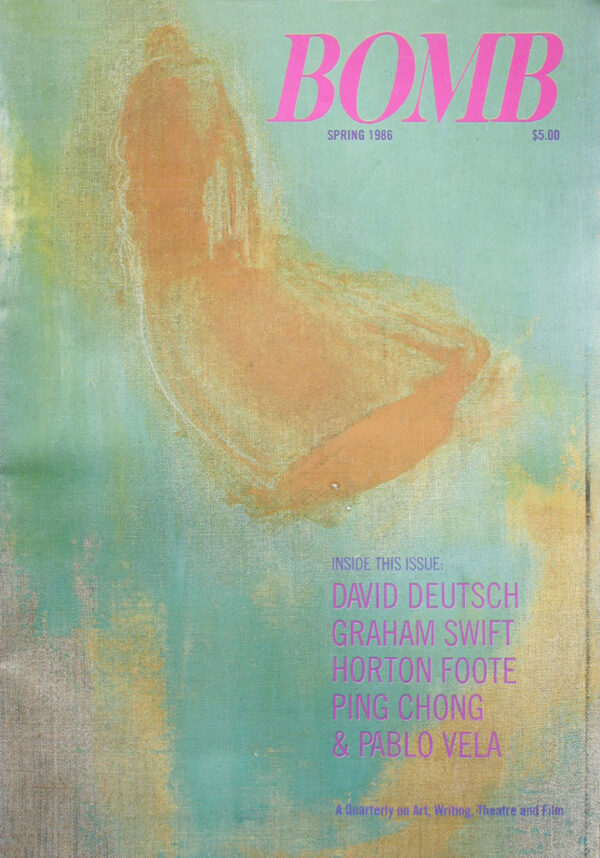 All Issues
Buy Issue
Subscribe now and get nearly 50% off the cover price.
Interviews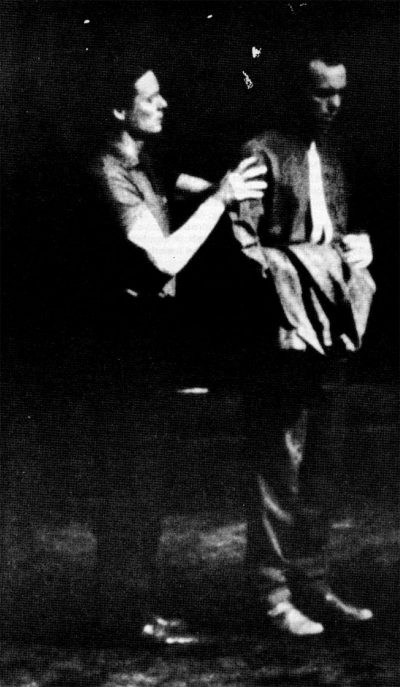 Ping Chong and Pablo Vela describe growing up as cultural outsiders "looking in" on America and how this perspective led them to directing and collaborating.
First Proof

One more all-silk suit and he's all yours, / not an Indian, but pure Pontiac.
More

Mixed media piece featuring lacquer spray, glass, hydrostone, plaster mix lichen, wood, epoxy resin, and gouache, Travelvet by Dike Blair.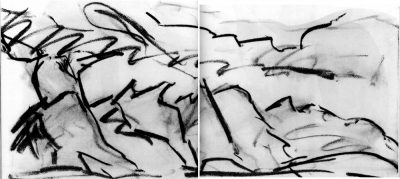 Gestural charcoal on paper drawing, Ruby Range by Don Steinmetz.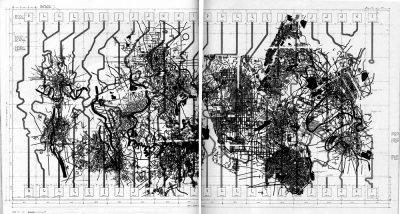 Four drawings—Working Plan for the sculpture A World Circuitry, Integrated Brussles, A New York Circuitry, and Roma by Francoise Schein.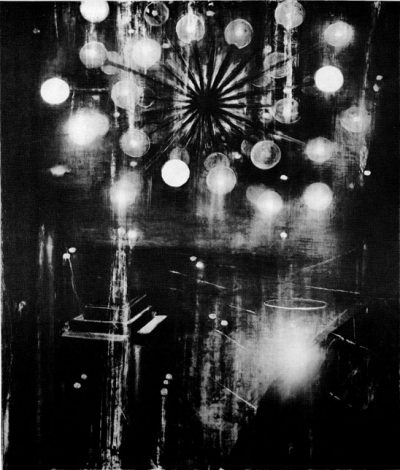 Two oil on linen paintings, Untitled and Crocodile Tears by Ross Bleckner.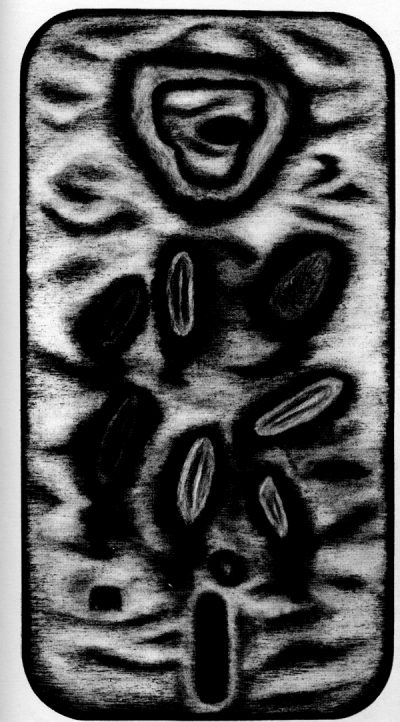 Oil stick, enamel, and concrete work on wood of several blood cells, Blue Blood by Ti Shan Hsu.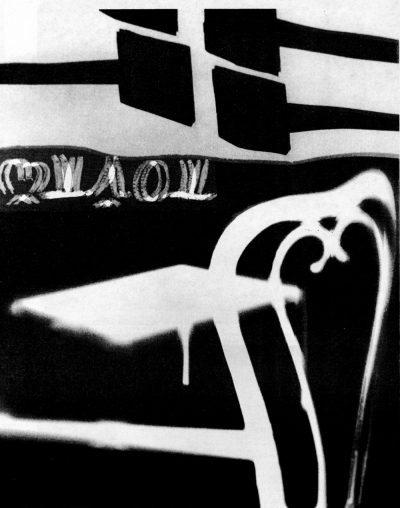 Two platinum-palladium photographs by Gregory Rukavina. Taken from False Work—ADAMINUS/DESCO/GEOR/IO.ME/FECI/T. (Part 1).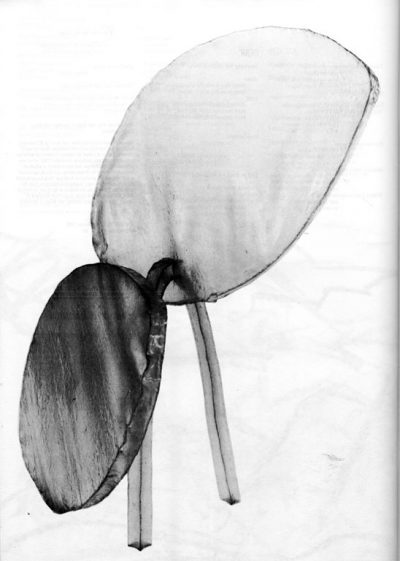 Two fiberglass sculptures, Nuts and S.C. by Tom Butter.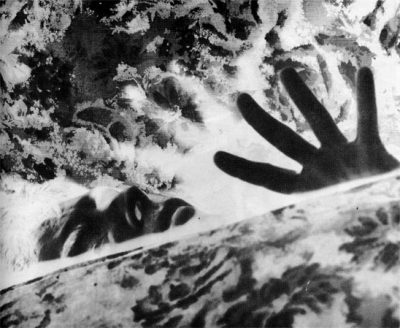 Portfolio featuring four photographs, Sofa, Tape #3, Parka, and Pants #7 by Jimmy DeSana.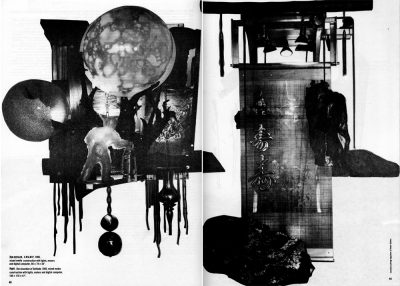 Two mixed media constructions utilizing lights, motors, and digital computers, S.W.A.M.P.and The Invention of Solitude by Jon Kessler.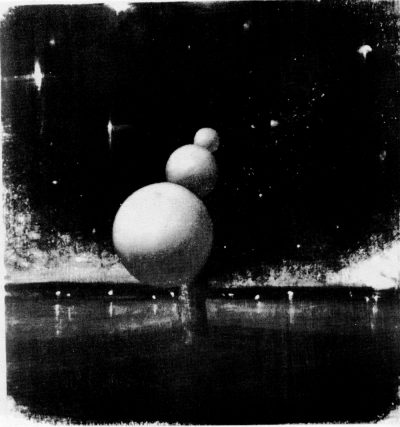 Two oil on wood paintings featuring spherical objects in cosmic settings, The Suggestion of Reception and The Farmer by Karla Knight.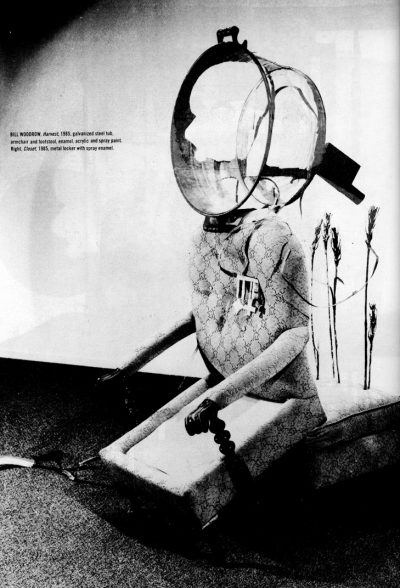 Two sculptures of altered ready-mades like a chair and a locker, Harvest and Closet by Bill Woodrow.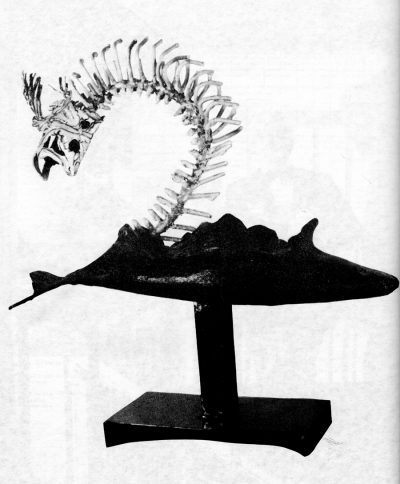 Two sculptures utilizing steel, fiberglass, hydrocal, paint, aluminum, and oil, Fish Jumping Out Of Its Skin and PCB's In The Hudson.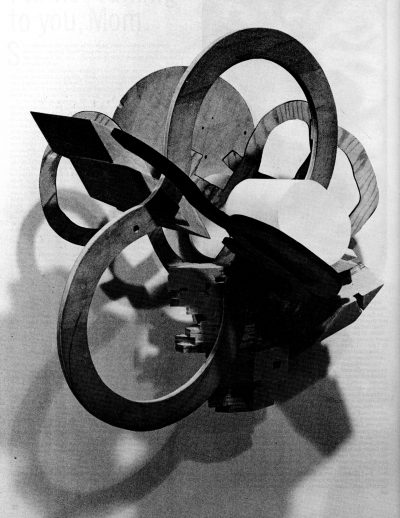 Two oil, acrylic, and wood constructions, Carnival Echoes and Oxen of the Sun by Kenji Fujita.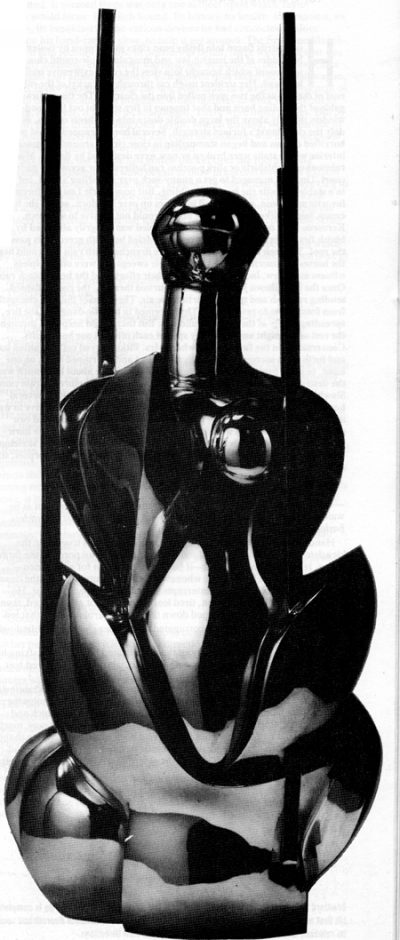 Small bronze sculpture of a cross-legged figure, Protected Woman by Lisa Fonssagrives-Penn.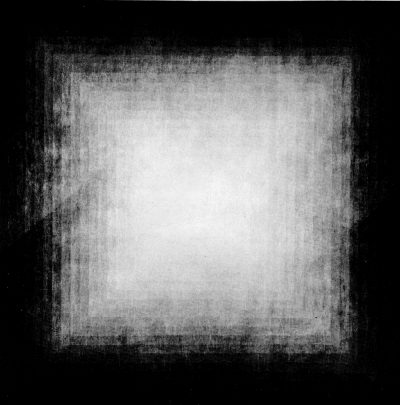 Two acrylic on linen paintings, The Weld and Untitled by Peter Schuyff.