Issues
BOMB Magazine is a quarterly publication featuring conversations between artists of all disciplines since 1981. BOMB's founders created the magazine because they saw a disparity between the way artists talked about their work among themselves and the way critics described it.
Featuring interviews with Korakrit Arunanondchai, Antoine Catala and Dan Graham, Atelier Bow-Wow, American Artist, Jeff Bliumis, James N. Kienitz Wilkins, Rion Amilcar Scott, and Carmen Giménez Smith.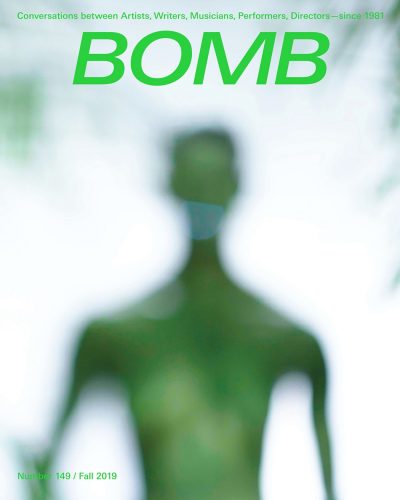 Subscribe now and get nearly 50% off the cover price.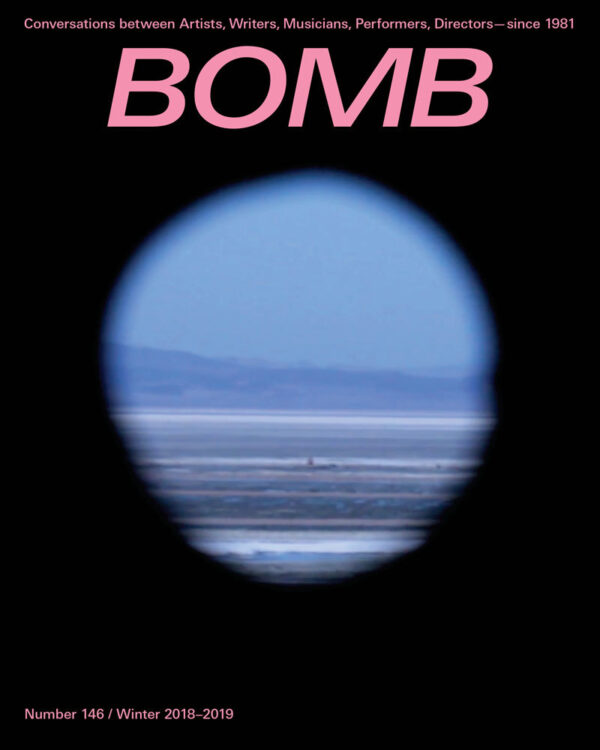 Our winter issue is dedicated to this planet's greatest resource: water. With contributions from Saskatchewan and the American Southwest to Iceland and Northern Europe, an array of voices are brought together here—artists and writers investigating water as site, sustenance, and symbol, along with those expressing alarm and calling for intervention.
---
Featuring interviews with Lauren Bon, Oscar Tuazon, Jaque Fragua, Brad Kahlhamer, Ruth Cuthand, Janaina Tschäpe, Jessica Grindstaff, Tomoko Sauvage, Cecilia Vicuña, and Alicia Kopf, as well as writing by Laura van den Berg, Natalie Diaz, Stefan Helmreich, and more.

No more results to load.
Nothing found—try broadening your search.