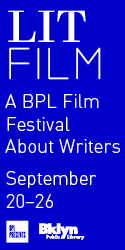 Tracking Changes: Inside BOMB's Editorial Process Event
June 22, 2021
A rare peek behind the publishing curtain with BOMB's Managing Editor, Benjamin Samuel, and special guest, Jenzo DuQue.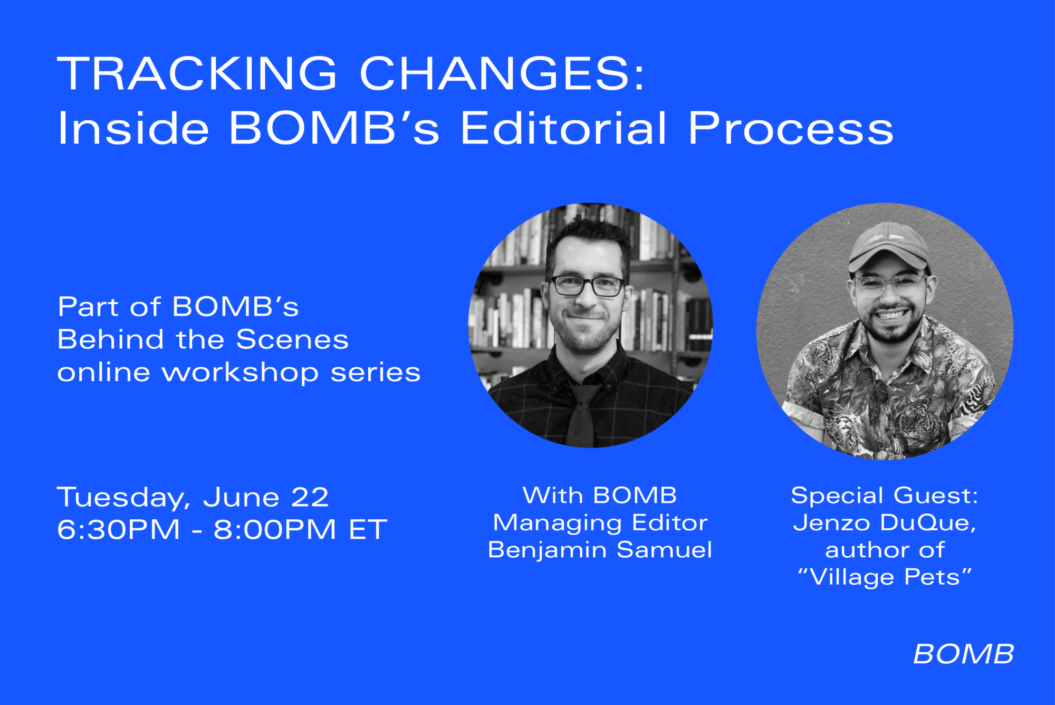 Tuesday, June 22nd at 6:30 PM ET
As part of our 40th anniversary celebration, BOMB's Behind the Scenes Workshop Series offered an exclusive look at how our editorial process works. BOMB's editors revealed how pieces develop from an initial idea to the final page, and shared tips, best practices for writers hoping to publish in BOMB and elsewhere.
This was the first in a series of BOMB Behind the Scenes workshops. In this workshop participants gained exclusive insight into the editorial process—from acceptance to publication—from both the writer's and the editor's perspective. Our special guest was writer Jenzo DuQue, whose story "Village Pets" appeared in BOMB's summer issue (BOMB #156). The discussion was followed by a live Q&A where participants could ask a BOMB editor anything!
All participants left knowing what pitfalls to avoid when working with an editor. The workshop also answered that nagging question: when is my piece ready to submit? And participants learned how to accept or reject changes to preserve the integrity and heart of their manuscripts.