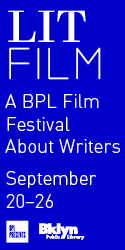 BOMB's 40th Anniversary Art Auction
June 14, 2021
BOMB's 40th Anniversary Auction on Artsy.
For BOMB, 2021 marked a major celebration of the magazine's mandate—40 years of delivering the artist's voice. To celebrate, BOMB hosted two art auctions: an online auction on Artsy, and an in-person auction at the 40th Anniversary Gala this fall.
The auction featured works by artists including Louise Lawler, Trenton Doyle Hancock, William Wegman, Sanford Biggers, Fred Tomaselli, Richard Prince, Dorothea Rockburne, Cindy Sherman, Damián Ortega, Lawrence Weiner, and many more.
Full list of contributing artists:
Donald Baechler, Jo Baer, Erica Baum, Walead Beshty, Sanford Biggers, Zach Bruder, Saint Clair Cemin, Estate of Sarah Charlesworth, Jennifer Clifford Danner, Petah Coyne, Inka Essenhigh, Brendan Fernandes, Keltie Ferris, Louise Fishman, Brenda Goodman, Melinda Hackett, Ann Hamilton, Trenton Doyle Hancock, Matthew Angelo Harrison, Lynn Hershman Leeson, Frank Holliday, Rachel Lee Hovnanian, David Humphrey, Suzanne Jackson, Stanya Kahn, Louise Lawler, Judith Linhares, Guadalupe Maravilla, Allan McCollum, Adam McEwen, Mark McKnight, Tanya Merrill, Estate of Elizabeth Murray, Odili Donald Odita, Damián Ortega, Clifford Owens, Trevor Paglen, Richard Prince, James Prosek, Elliott Puckette, David Reed, Dorothea Rockburne, Cindy Sherman, Laurie Simmons, Shinique Smith, Fred Tomaselli, William Wegman, Lawrence Weiner, Tim Wilson, B. Wurtz, Dustin Yellin
Powered by Artsy