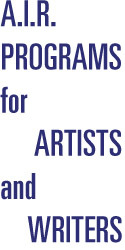 BOMB Oral History LIVE!: Linda Goode Bryant
June 27, 2019
BOMB presents a screening of Flag Wars, a documentary, by Linda Goode Bryant and Laura Poitras at UnionDocs.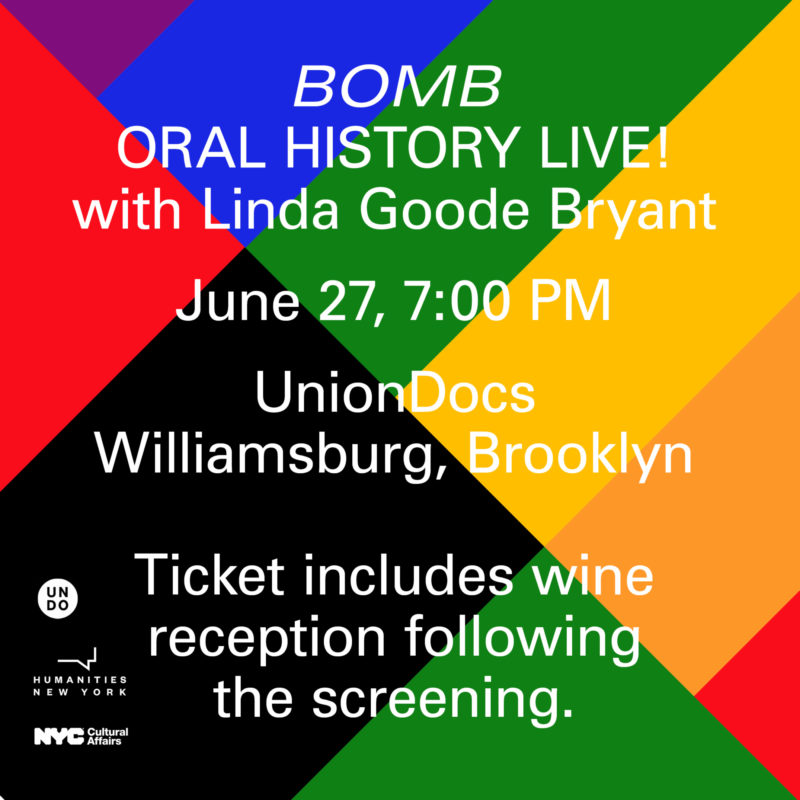 Oral History LIVE! with Linda Goode Bryant
Please join us as UnionDocs and BOMB Magazine present a screening of the award-winning documentary Flag Wars followed by a conversation with Linda Goode Bryant.
Linda Goode Bryant will be joining after the film screening for a Q&A, followed by a wine reception in UnionDocs' garden.
Date: June 27, 2019
TIME: 7 PM
(Doors at 7PM. Show begins 7:30.)
Location: UnionDocs
322 Union Avenue
Williamsburg, Brooklyn
NY 11211
GET YOUR TICKETS HERE
Ticket includes wine reception following the screening.
Flag Wars (2003), a documentary co-directed by our recent interviewee Linda Goode Bryant. Bryant's Oral History with BOMB tells the tale of her audacious life as the founder and director of Just Above Midtown, a gallery and later non-for-profit arts spaces in New York City. After JAM, Linda pursued other ventures including Active Citizen Project and its primary initiative Project EATS, as well as several documentaries.

Shot over a four-year period, Flag Wars is a cinéma vérité documentary based in Bryant's hometown of Columbus, Ohio that documents the friction between black working-class residents of the neighborhood when gay, white homebuyers move into the area and begin to buy property. This conflict brings issues such as racism, homophobia, and class to the forefront, showing the complicated nature of gentrification and its impact on residents, both old and new.
What happens when gay, white homebuyers move into a working-class black neighborhood? As the new residents restore the beautiful but run-down homes, black homeowners must fight to hold onto their community and heritage. The inevitable clashes expose prejudice and self-interest on both sides, as well as the common dream to have a home to call your own. Winner of the Jury Award at the South by Southwest Film Festival, Flag Wars is a candid, unvarnished portrait of privilege, poverty, and local politics taking place across America.
A film screening is accompanied by a Q&A with Bryant followed by a wine reception in UnionDocs' backyard.
The Oral History Fellowship is made possible by the Stavros Niarchos Foundation, the Fiddlehead Fund, and generous individuals.
The Oral History Project is supported by Agnes Gund, the Seth Sprague Educational and Charitable Foundation, Humanities New York with support from the National Endowment for the Humanities, and with public funds from the New York City Department of Cultural Affairs in partnership with the City Council.
Any views, findings, conclusions or recommendations expressed in this digital publication do not necessarily represent those of the National Endowment for the Humanities.