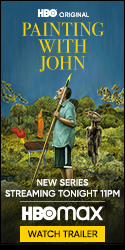 BOMB 39th GALA
October 2, 2020
This year, we invite you to our first virtual gala—open to the public and free. On October 2, 2020—we will present an incredible line-up of performances by BOMB contributors past and present.

Grab your seat for an evening that brings BOMB's pages to life!
Since 1981, BOMB Magazine has been delivering the voices of the most iconic artists of our time—visual, literary, and performing—by publishing conversations between those who make our culture. Every year, we host our Gala and Auction in New York, where we honor art luminaries and feature an auction of one-of-a-kind pieces.