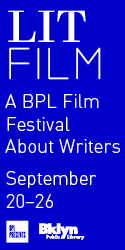 A Room with a View: Brontez Purnell & Bruce LaBruce
February 2, 2021
A conversation which celebrated the launch of Brontez Purnell's new collection, 100 Boyfriends.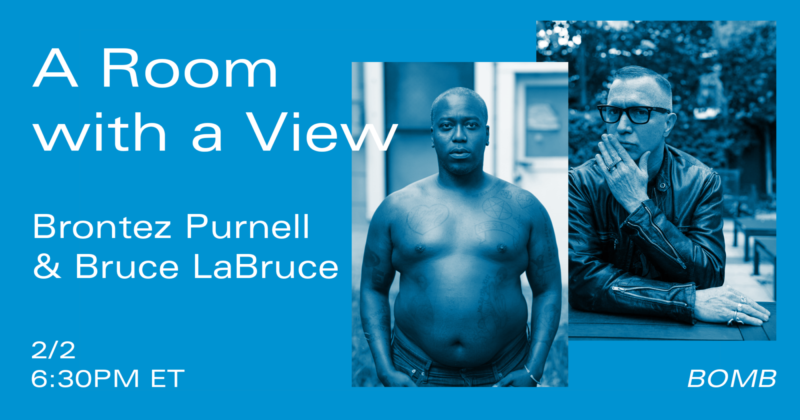 February 2, 2021, 6:30 PM ET
A Room with a View features BOMB contributors past and present.
A celebration of the launch of Brontez Purnell's collection, 100 Boyfriends (MCD × FSG). The evening was hosted by filmmaker, writer, and artist Bruce LaBruce.
Purchase 100 Boyfriends here.
About 100 Boyfriends:
Transgressive, foulmouthed, and brutally funny, Brontez Purnell's 100 Boyfriends is a revelatory spiral into the imperfect lives of queer men desperately fighting the urge to self-sabotage. As they tiptoe through minefields of romantic, substance-fueled misadventure—from dirty warehouses and gentrified bars in Oakland to desolate farm towns in Alabama—Purnell's characters strive for belonging in a world that dismisses them for being Black, broke, and queer. In spite of it—or perhaps because of it—they shine.
Armed with a deadpan wit, Purnell finds humor in even the darkest of nadirs with the peerless zeal, insight, and horniness of a gay punk messiah. Together, the slice-of-life tales that writhe within 100 Boyfriends are an inimitable tour of an unexposed queer underbelly. Holding them together is the vision of an iconoclastic storyteller, as fearless as he is human.
"Each story in 100 Boyfriends is a minor eclipse: stunning in scope, technically blinding, and entirely miraculous. I laughed and I cried and I laughed until I cried—Brontez Purnell is a marvel." —Bryan Washington, author of Memorial