Open Submissions for Flash Fiction
July 27, 2021
Accepting stories of no more than 1000 words until August 10.
BOMB 39th GALA
October 2, 2020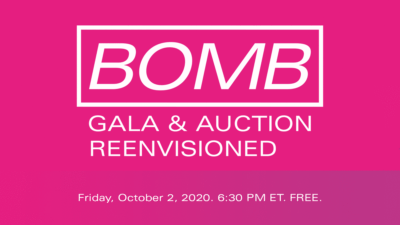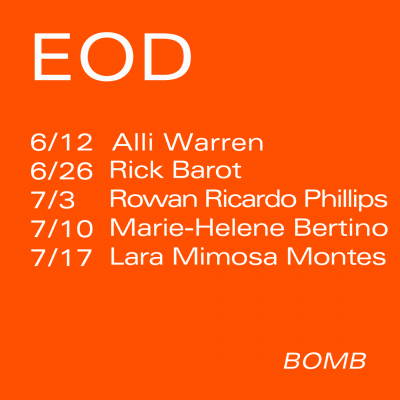 Join BOMB and our contributors every Friday at 5PM ET on Instagram Live.
A Room with a View: Kate Zambreno & Amina Cain
April 30, 2020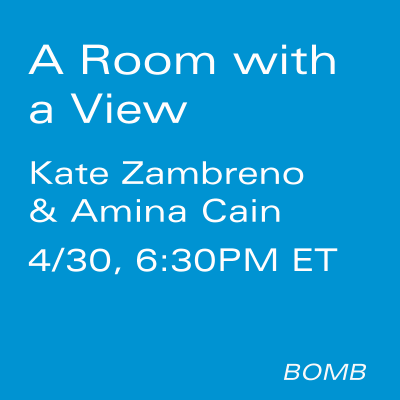 BOMB is pleased to host A Room with a View, live conversations with artists and writers.