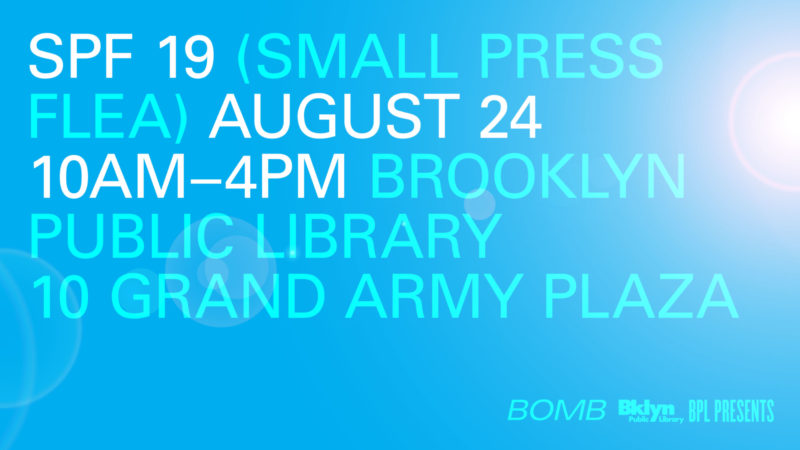 A summer market of your favorite local publishers and magazines, SPF 19 is the sixth installment of the Small Press Flea, co-presented by BOMB Magazine and Brooklyn Public Library.
BOMB Oral History LIVE!: Linda Goode Bryant
June 27, 2019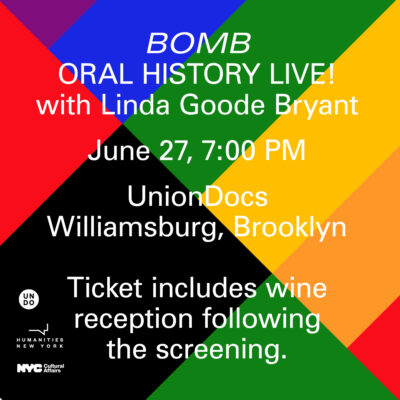 BOMB presents a screening of Flag Wars, a documentary, by Linda Goode Bryant and Laura Poitras at UnionDocs.
2019 BOMB Gala
April 30, 2019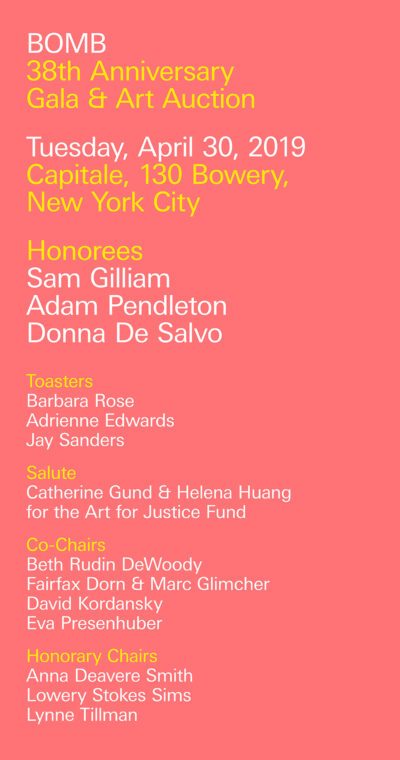 Join us for our 38th Anniversary Gala and Art Auction
BOMB's Spring Launch
April 2, 2019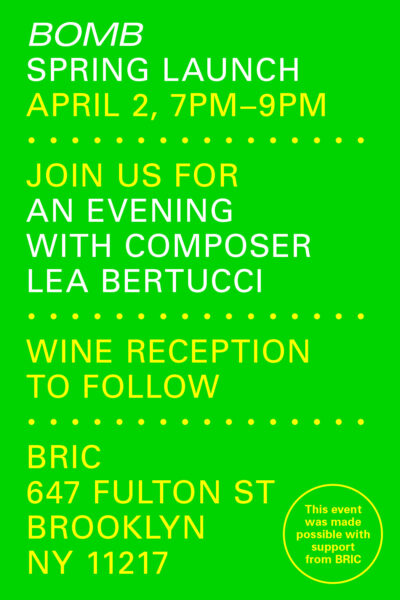 Join us as we celebrate our spring issue with composer Lea Bertucci.
This Thursday! Universal Skin Salvation: A Conversation
November 29, 2018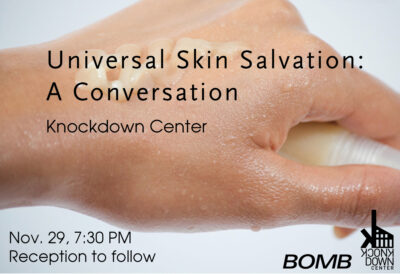 Join Knockdown Center and BOMB Magazine for an evening celebrating Tiffany Jaeyeon Shin's exhibition Universal Skin Salvation — the artist's first large-scale solo exhibition featuring a custom line of K-beauty products and a fully immersive sauna.