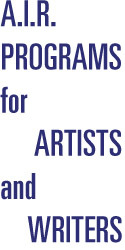 BOMB Magazine, named after Wyndham Lewis's influential 1917 journal Blast, was launched in 1981 because its founders wanted to publish conversations that reflected the way practitioners spoke about their work among themselves. As a result, BOMB reinvented the interview as a dialogue between artists about the creative process. BOMB's method changed the nature of cultural discourse; the artist's voice is now at its center. Like Blast, BOMB is edited by practicing artists and writers.

BOMB has become a multi-platform publishing house that creates and disseminates artist-generated content. This revelatory discourse extends from our 90 contributing editors (all practicing artists) and 400 annual contributors to our 1.5 million online readers. All of BOMB's content from 1981 onward—over 7,000 primary cultural documents—is available for FREE.
BOMB Magazine is published by New Art Publications, Inc., a 501(c)3 non-profit. All donations are tax deductible and directly support our mandate to deliver the artist's voice.
Donations of $50 or more come with a free subscription, and donations of $100 or more come with acknowledgement on our patrons page. Donations also come with the following gifts:
$75: BOMB's famous "IF YOU READ SOMETHING, SAY SOMETHING" tote
$100: Paperback edition of BOMB: The Author Interviews
$250: Hardcover edition of BOMB: The Author Interviews
$500: BOMB Issue No. 1, Spring 1981(Limited Availability)
$1,000: Tom Otterness Broken Heart charm in sterling silver (preview)
$2,500: Ward Shelley limited edition print, Downtown Body
$5,000: Gregory Botts unique drawing, Procession, 2009, Pencil on paper, 3 x 5"
$10,000: Joanne Greenbaum,Untitled (Black Corners), 2008, Archival print, edition of 30, 29 × 24"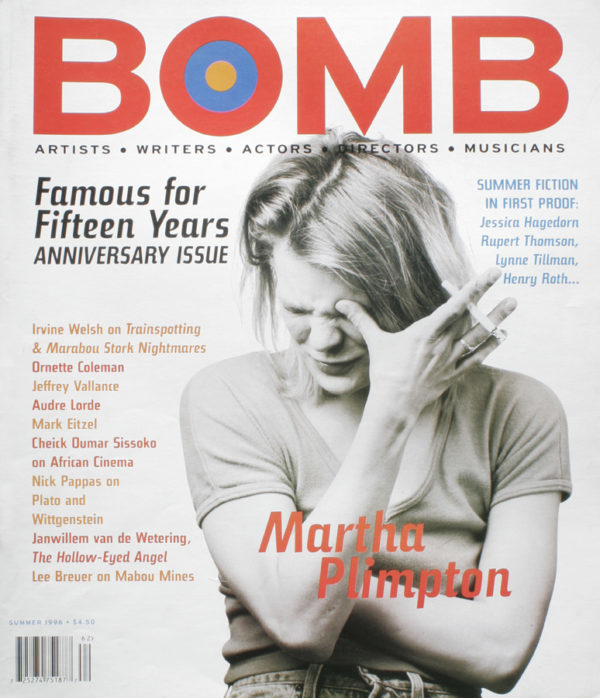 BOMB extends its gratitude to the generous donors who made the launch of our new website possible. Thank you to the A.W. Mellon Foundation who supported the digitization, indexing, and navigation of BOMB's content from 1981 onward, and to the National Endowment for the Arts, Leon Lowenstein Foundation, Fiddlehead Fund, Pannonia Foundation, BOMB Board of Trustees, and a "magnonymous" donor for funding the development and creation of this site.