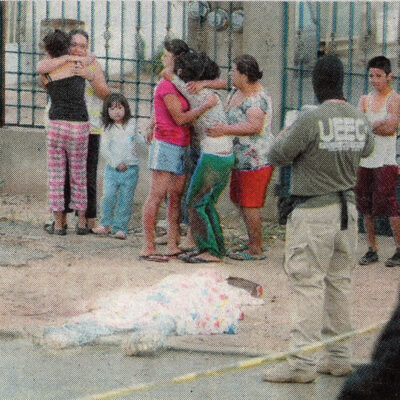 In 2010, Mexican artist Alejandro Luperca Morales began rubber-erasing human remains out of the frequent crime-scene reports published by P.M., his local Juarez newspaper. Often behind police barricade tape, these ghostly voids resemble eddies of dust, bald patches of earth, or gauzy shrouds illuminated from within. Over the past eight years, Morales has collected a significant archive, performing this gesture on more than 500 images.
No more results to load.
Nothing found—try broadening your search.