Stephen Vitiello
Vitiello and Roden are often mistaken for each other. It might have something to do with their early interest in punk, Cage's influence on their work, and their sound-based collaborations.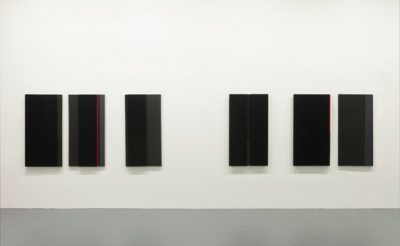 Jennie C. Jones's art reflects on the cultures of sound and music in a visual context. In recent years, she has presented cerebral and imaginative responses to what she calls "the physical residue of music," using strips of audiotape, bits of wire, instrument cables, cassette casings, or handfuls of earbuds
No more results to load.
Nothing found—try broadening your search.