Katherine Vaz
This First Proof contains the story "Taking a Stitch in a Dead Man's Arm."
This First Proof contains the story "Taking a Stitch in a Dead Man's Arm."
The Portuguese novelist, critic, and translator passed away June 18th, 2010. In the summer of 2001, the Nobel laureate sat down with Katherine Vaz for BOMB.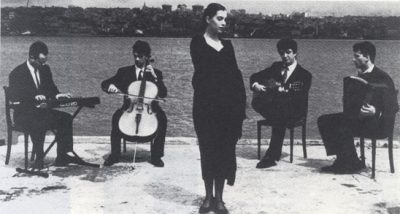 Katherine Vaz recounts her experiences seeing Madredeus in Portugal, as well as the band's haunting style.
No more results to load.
Nothing found—try broadening your search.