Ian Dreiblatt
and to the republic / cartwheel grimace / skitting filmily across / a sea of culpabilities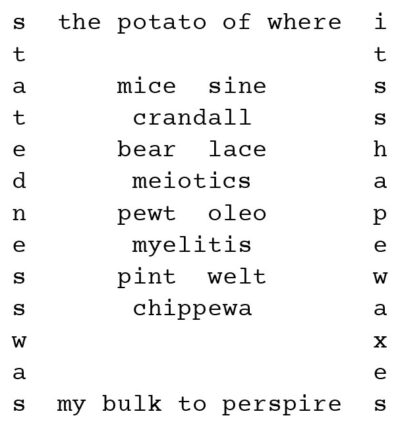 Inman is a realist of language's tendency to become material: his poems exemplify the ways in which writing both preserves and interrupts language, and how it fluctuates in an ambivalent space between being a record of vanished speech and one of language's living forms.
1961 . Malcolm X on TV but he looks hungry . / signal fades .
No more results to load.
Nothing found—try broadening your search.