ZZ Packer's Drinking Coffee Elsewhere by Victoria Ludwin
The characters in ZZ Packer's story collection Drinking Coffee Elsewhere cope with the tension between wanting to escape and yearning to be included.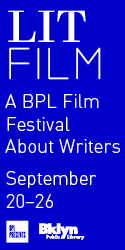 The desire for escape floods ZZ Packer's debut collection of stories, carrying the narrative and seeping into the characters. Protagonists flee via bus, plane, borrowed car, and foot, running away from one group of people in the hopes of making a connection with others elsewhere. In "Speaking in Tongues," when 14-year-old Tia is asked if she's a runaway, she quips, "More like a run-a-to."
Tia lives under the umbrella of her aunt and their very strict church; in Tia's flight to find her mother, she both doubts the religion and needs the faith. Like Tia, many characters in the collection feel alienated within the circle that encloses them. Alternately, some characters are pushed into a group they do not see themselves as part of. In "The Ant of the Self," Spurgeon's father convinces him to ditch school and take his mother's car to drive them both to Washington, DC, for the Million Man March, where they will sell exotic birds. Spurge, a good student who doesn't like his father, the March, or the birds, must decide where his allegiances are and why.
Packer's frustrated characters hover on the edges of groups, unsure whether they're fully in or fully out. Social and societal lines shift, whirl, and sometimes wrap around characters' legs. In "Geese," Dina moves to Japan because of her love for all things Japanese, but can't get a job anywhere except with other foreigners. When she moves in with a roomful of them, she finds herself effectively cut off from the reason she came to Japan. The clearest group division in the stories is racial; nearly all the major characters are African American, and their movement within both black and white spheres is uneasy. Packer addresses the uncomfortable realities that sometimes come up in contemporary multicultural society, bringing them organically into character development and using them to support the tension within the stories.
Packer's prose is clear and clean amid her themes of ambiguity. Most striking are her piquant descriptions of the dozens of minor characters she creates. There's Mr. Stutz, the Lithuanian appliance salesman who spends his evenings watching the televisions in his store; Mrs. Margolin, the Brownie troop leader who wears a belt made of baby pigeon feathers; and Sayeed, the Moroccan: "He had a smile like a sealed envelope, had a way of eating as though he were horny." These characters are utterly memorable and real.
This set of stories is a pleasure to dive into for the wit, the writing, the characters, and the novel plots, but most of all for the human truth that in the search for self-knowledge, we find we each defy category.
—Drinking Coffee Elsewhere was published in March 2003 by Riverhead Books.
Originally published in
Featuring interviews with Paul Pfeiffer, Pat Steir, Tom Sachs, Marie Ponsot, Steven Millhauser, Meshell Ndegeocelo, David Greenspan, and Neil Labute.