The World's Chaos Intercedes: Zia Anger's My First Film by Jasmine Dreame Wagner
The detritus of a filmmaking career becomes an immersive work of autofiction.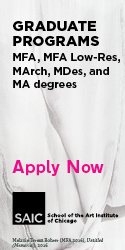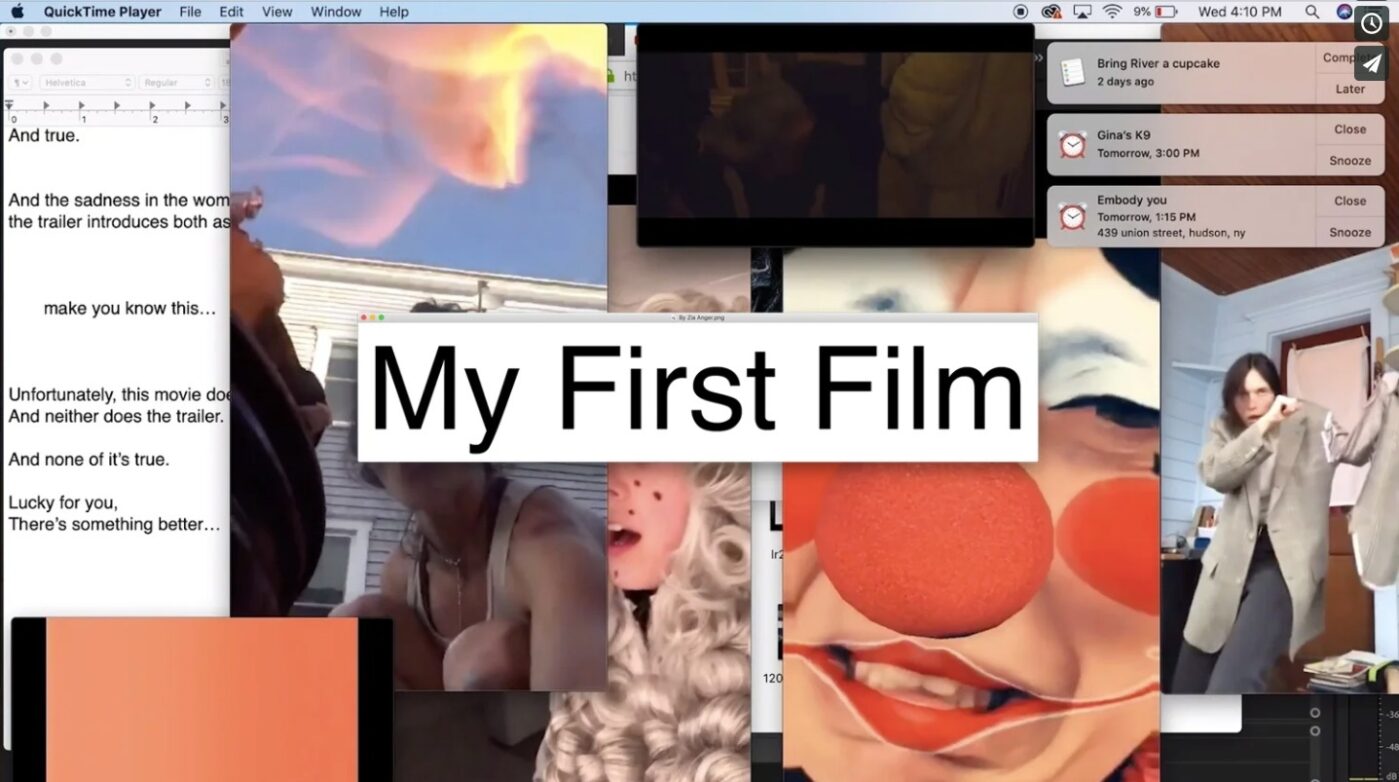 The second in a four-part series on artists confronting the pandemic.​
Act I
While dramatic narrative typically follows a standard three-act form, human life does not adhere to precise lines of logic. People do not follow mathematical formulae when making decisions or pursuing goals. And while characters have desires and needs that can feel linear in their urgency, the world's chaos intercedes. Contingencies veer into a character's path. They've either got to dodge the obstacles or turn their roadblocks into ladders. The drama gives us a taste of a character's emotional chaos while showing us their ingenuity and promising restitution for their trials, restitution that arrives in a form of love, sometimes as romantic satisfaction, almost always as mercy or justice.

Zia Anger's first film, Always All Ways, Anne Marie (2012), draws influence from her life as a young woman eager to direct films, fall in love, and understand her complicated family. Raised by two sets of parents, a gay and a lesbian couple, in rural upstate New York, Anger's autobiographical script depicted her friends and family and the quasi-gothic strategies they enacted to survive the landscape that birthed them. Anger drew from her peer group to assemble her cast and crew. She funded the film herself through day jobs and a crowdfunding campaign, and she filmed the feature on borrowed locations in her hometown. After editing the film, she submitted Always All Ways to festivals and was rejected by all of them.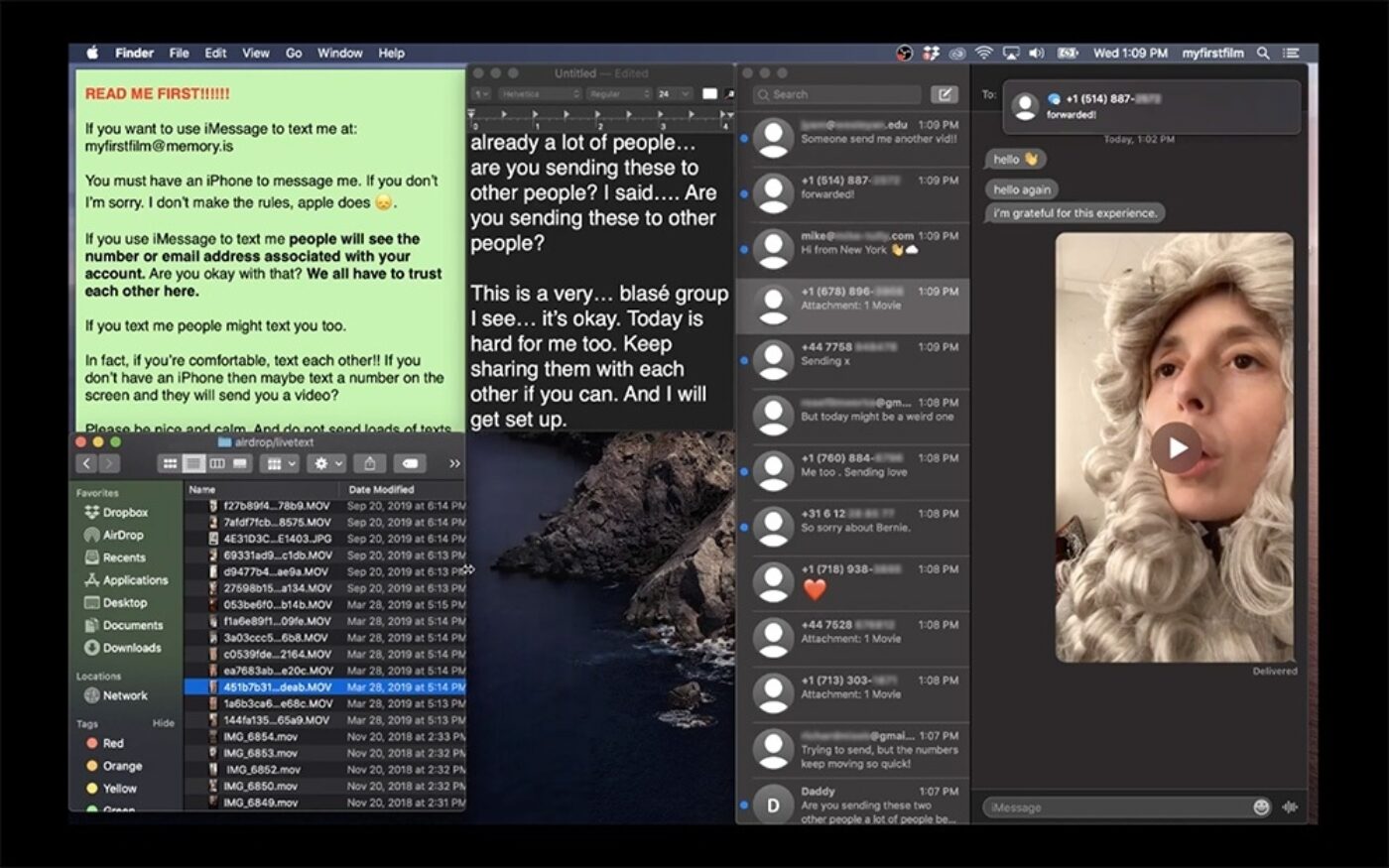 The second act in a narrative drama typically splits into two threads of rising action: in one thread, the "A story," the character's driving need escalates as obstacles complicate their path; in the second thread, the "B story," subplot develops, providing an opportunity to deepen an understanding of the lead character. Some screenwriters refer to the "B story" as a film's "fun and games," a recreational diversion from the lead storyline where the character's pursuits can develop in partnership with others as the protagonist builds relationships that reveal the versatility of their character.
After submitting Always All Ways to festivals and being roundly rejected, Anger continued to develop short arthouse films. She directed music videos for acclaimed indie artists including Mitski, Angel Olson, and Maggie Rogers, and toured as a performing artist with musician Jenny Hval's stage show. Over time, producers began to encourage Anger to make a first feature film and were surprised to discover that she'd already produced and directed one. Hoping to clear the slate, Anger asked IMDb to remove Always All Ways from its website where the film's listing was frozen in production; instead of removing the film, IMDb changed its status to "Abandoned."
The project had not been abandoned. It had simply lacked festival screenings and had not been purchased by a distributor for theatrical release. Anger wondered how she would proceed with a second first film when her first first film was listed as "Abandoned," like a bad grade she didn't deserve on an otherwise stellar report card. The achievement of producing and directing a feature now presented a burden when pitching herself as a director for hire; it also prevented her from starting over. Emerging filmmakers can often only take advantage of nonprofit development and educational opportunities when they are first-time filmmakers. Confronted with the dilemma she faced in her career, Anger partnered with production company MEMORY and developed My First Film, a stage show adaptation of her story.
In a theatrical performance of My First Film, Anger sits with her back to the audience, facing a screen onto which her laptop desktop is projected. She is silent, her voiceover monologue delivered not through a microphone but through a stream of continuous type that she enters into text documents while playing excerpts from Always All Ways along with failed commercial pitches, videos of her parents, emails, and screen grabs. As Anger sorts through what she presents as the detritus of her career, it becomes apparent that archives exist so that future selves can make meaning from them. Archives exist to be witnessed as evidence.
At moments, My First Film feels like watching a YouTube tutorial, only instead of watching a gamer lead their avatar through a tricky patch of an invented world, Anger's lessons accrue through fictions and anecdotes, disclosing the story of a young woman coming into her own as a filmmaker in a world that is not always receptive to women and their creative genius. Anger does not shy from discussing her abortions, gender politics in romantic and professional relationships, and the humiliations of living in a female body while seeking emotional and financial support for her dreams. She speaks openly of the budgetary constraints of independent filmmaking, and expertly of the Russian anamorphic lenses she chose with director of photography Ashley Connor, lenses that require close-range shooting, a constraint that evokes a sense of equality between the crew and cast. A clip of an early crowdfunding video betrays a vulnerability and an eagerness that penetrates the facade of Anger's deadpan humor, endearing her to her audience and earning an honest laugh from the crowd. By the end of the performance, Anne Marie, the protagonist of Anger's first film, and Anger herself become a cyborg heroine.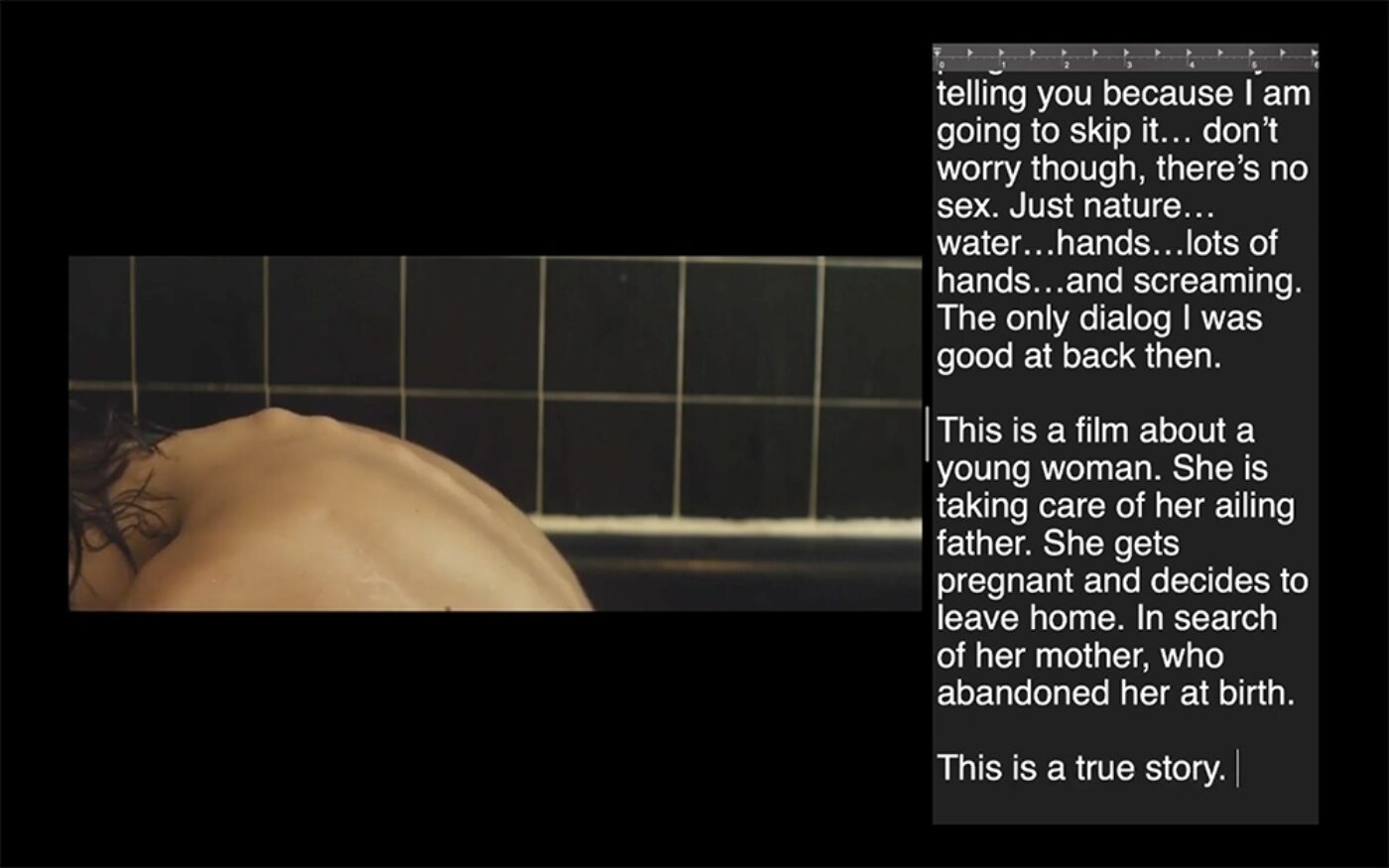 In the third act of a dramatic narrative, the protagonist experiences a major crisis.
The Covid-19 pandemic is the crisis inserted into all storylines; it has radically altered the ways that people on Earth relate to each other, effecting change in a way that is real and measurable and not fictive, although the messages broadcast through our screens contain varying levels and combinations of truth and fiction. As coronavirus caused closures of theaters and film houses across the country, Anger responded to the cancellations and postponements by adapting My First Film for livestream. In lieu of watching Anger's desktop projected live in a theatre, viewers access a link and load her desktop virtually on their own computers or smartphones, the theatrical screen now a glowing portal in the palm of each hand.
The livestream offers an experience of astonishing closeness, reminding us how filmmaking, on a granular level, is a medium in which distance and time are manipulated to create enduring intimacy that is both personal and replicable. As crisis looms and people everywhere gaze into their screens, it seems inevitable that My First Film would foment from dashed hopes into a social medium. Society may atomize, but people cannot abandon their need for proximity. For togetherness. At a moment like this, the busy silence in My First Film's livestream can feel merciful. Each time Anger adapts her story—from film, to live performance, to livestream—she comes closer to her audience.
Zia Anger's My First Film livestream dates and times will be released via Anger's Twitter feed in the coming weeks.

Jasmine Dreame Wagner is a writer, artist, and musician. She is the author of the collections On a Clear Day (Ahsahta Press, 2017) and Rings, and six chapbooks. An EP, Switchblade Moon, will be out in June 2020.