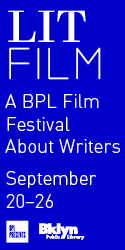 Zhang Yimou's new movie begins with a boy's unrequited love for a girl all over the jammed streets of contemporary Beijing. The girl's new boyfriend, a thug, beats the boy up. To defend himself, the boy picks up a passerby's computer—and from there—well, I could go on and on, but I won't. The plot of Keep Cool, if described, becomes misleadingly intricate. That misses the point. The movie is an astonishing comedy about, of all things, injustice. No one in the film can get their hands on what they want; no one can figure out a fair or sensible way of solving their problems. But the injustice of the narrative is more than moral or political. It is a result of the moment by moment atmosphere of the movie. An atmosphere of continuous, irritable, humorous instability. Zhang Yimou has filmed daily life in urban China as a continuous cyclone of motion, aggression, uncertainty, and near-chaos. To do so he has taken a cinematic style which won him critical acclaim and audience support all over the world, and smashed it into a million pieces. The movie is shot in day-glo colors rather than the velvety tones of his period movies. The camera never stops moving and is always handheld as opposed to the classic neutrality and geometric clarity of his other films. Cutting is jagged, asymmetric, and discontinuous, not the serene conventional pattern Yimou heretofore employed. Imagine David Lean taking ten tabs of acid and turning himself into Richard Lester in his Beatles period and you have some notion of how astonishingly risky this new film is. What amazes most about Keep Cool is finally how funny and human it is. Here is the consistency with his earlier work. As with only a few great artists, Zhang Yimou actually takes an interest in turning his viewers into better people. And he does this with a full ironic cognizance of what a tough task it is.
—Larry Gross
Originally published in
Featuring interviews with Elizabeth Murray, Kerry James Marshall, Anthony Hecht, Michael Winterbottom, Liza Bear, Wong Kar-Wai, Olu Dara, Martin Sherman, and Philip Kan Gotanda.