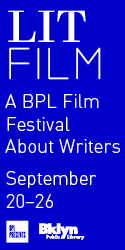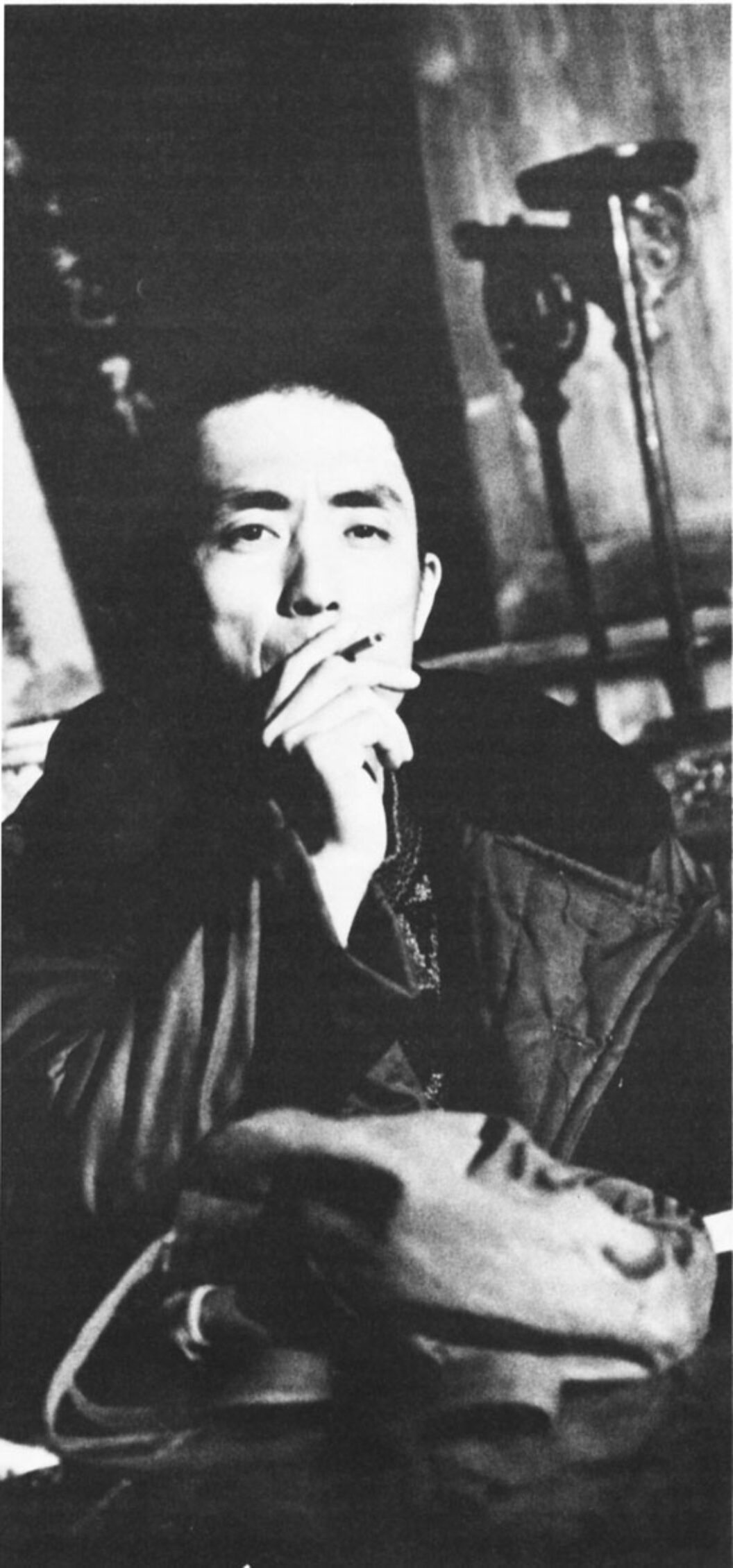 Distinguished cinematographer (One and Eight, Yellow Earth, The Big Parade), actor (The Old Well, A Terracotta Warrior), singer, and director (Red Sorghum, Ju Dou), Zhang Yimou is the most accessible figure in China's new wave. As a teenager during the Great Proletarian Cultural Revolution, Zhang worked at a variety of agricultural jobs before being assigned as an unskilled laborer in a dye factory. It was there that he first started taking photographs. When the Beijing Film Academy re-opened in 1978 after being closed for a dozen years, Zhang, initially refused admission, finally became its oldest student amid a storm of protest. Controversy has been persistent in dogging him. As a member of the "Fifth Generation" of Chinese filmmakers—the loose term for the first group of directors to graduate from the Academy after the Cultural Revolution—his work has been criticized at home for its unrelenting portrayals of social life in China. His last film, Ju Dou, the story of a woman struggling against her predestined fate in a feudal society, (based on the popular novel, Fu-Xi Fu-Xi) was nominated for an Academy Award after the rightwing government in Beijing tried to withdraw it twice as the country's official entry. Even though it won the Luis Buñuel Prize at Cannes and top honors at the Chicago Film Festival, at press time, it has still not secured a release at home.

Lawrence Chua What drew you to Liu Heng's novel, Fu-Xi Fu-Xi?
Zhang Yimou The novel reflects the psychology of the Chinese people through each member of the family, their characters and their psychologies. The kind of romanticism and expression of free will in my first film, Red Sorghum, frankly speaking, is rarely found in the Chinese people. In that sense, Liu Heng's novel is a lot more realistic and that made the characters in my adaptation closer to the Chinese people.
LC What changes did you make to adapt it for the screen?
ZY In the original novel, the structure and the characterizations are very refined, but the chief weakness is that it is not at all visual. Because the visual comes first in film, I turned the setting of the story into a cloth dyeing factory. That was the biggest departure I made from the novel. Color can function as a stimulus to one's emotions.
LC Liu Heng's book takes place from the 1920s to the 1970s, but you set your film Ju Dou entirely in the 1920s.
ZY If one touches upon contemporary subject matter in China, one tends to meet more limitations. Frankly, the subject matter of Ju Dou is very sensitive.
LC Why?
ZY Because there are no positive role models, no heroes in Ju Dou. There are no moral ethics in the film, you might say. The characters are all very weak and they can even be described as "small people." It is not a traditional approach. The characters are not noble enough. I'm sure that if Ju Dou extended into contemporary society or the contemporary era, I couldn't have made the film.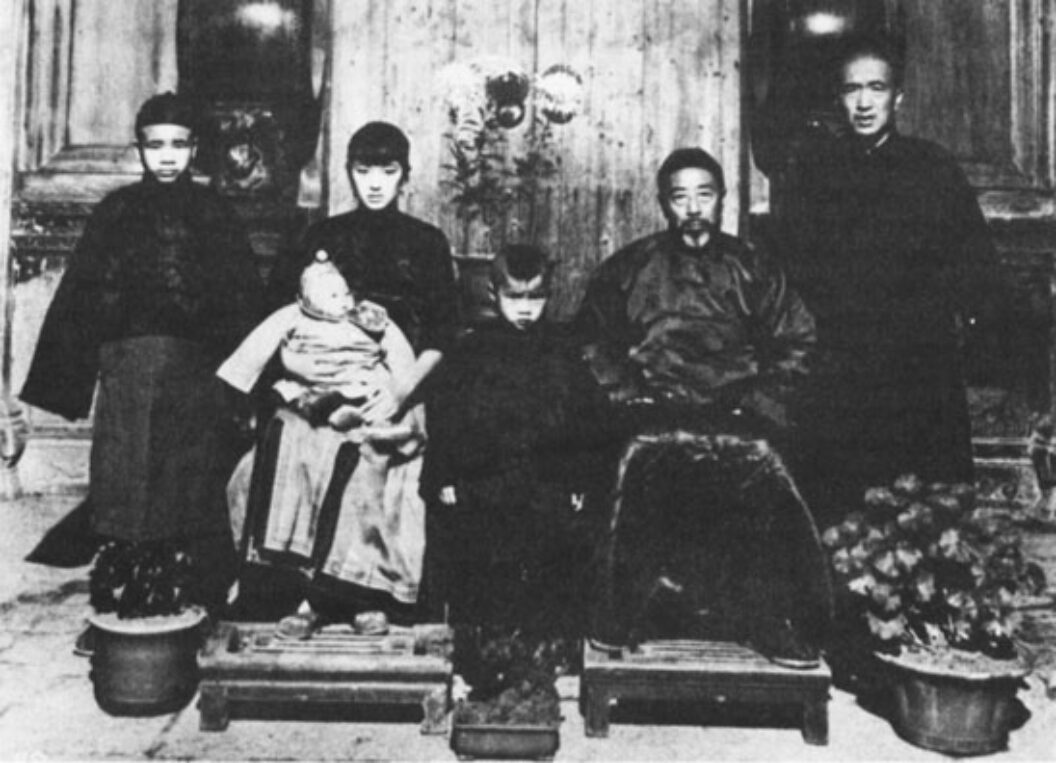 LC How did the co-production with Tokuma, the Japanese investor, come about?
ZY After Red Sorghum, I hoped very much that my next film would have foreign capital behind it. With foreign investors, I could have better equipment, better processing, and better sound. When I decided to make this novel into a film, I approached Mr. Hu Jian of the China Film Corporation. All co-productions have to go through them. He recommended Mr. Tokuma to me. We all had a meeting. I told Mr. Tokuma about the novel and he expressed deep interest in it. The Japanese capital solved all the technical problems. And there were no restrictions whatsoever concerning my work in Japan during the post-production period.
LC What were Tokuma's expectations?
ZY The Tokuma Company only financed the film. That's all. They had a very pragmatic view of the production and actually talked very little about the film winning an award or making much money. All the Tokumas told me was that they just wanted to make a good film.
LC And you believed them?
ZY I didn't have much pressure. Later, there was some disagreement when the film was about to be sent to Cannes, because of the [Tiananmen Square] June 4 events. China was not eager to send the film to Cannes because of the changing relationship between China and the Western countries, but the Japanese thought differently. They thought the film had a chance to win some awards. They insisted Ju Dou be sent to Cannes and had great hopes for winning the prize. But this all happened after the film was finished.
LC What kind of equipment did you have access to because of Tokuma's involvement?
ZY It was my dream to shoot my film with a Panavision camera. Without money, you simply can't rent one in China. Then, of course, there was the synch sound equipment and new film stock.
LC New film stock?
ZY Film stock which is not expired. For my past films, the ones I directed myself and did the photography for, all the stock was expired. The colors are all wrong. It was very frustrating.
LC Did the events of June 4 affect your production schedule?
ZY Luckily, the contract between China and Tokuma was signed before June 4 and I had the official approval to make the film from the authorities. The events occurred during pre-production, we were location-hunting on June 4. We were all in the countryside and we learned about it from TV. We had to stop and disperse the crew. Two or three months later, we were told to reorganize the crew. However, censorship difficulties emerged concerning Ju Dou's politics. There were more restrictions regarding creative freedom and the budget was cut by a third because both parties thought it would be very risky to do such a high-budget film. And then the Chinese government was worried about the subject matter. However, because the contract had been signed and they wanted to promote a liberal economic policy, they didn't stop the project. I imagine that if there had been no contract, there would have been no film.
LC Who is Yang Feng-Liang?
ZY Yang Feng-Liang is my best friend. We've been working together ever since The Old Well. He was a 1982 graduate of the acting department of the Shanghai Drama Academy. We co-directed in Ju Dou. By co-direction, I mean that he was basically the executive director. I stood aside and observed because this kept me calm and clear-minded. He explained the scene to the actors and communicated with them. I observed and then made corrections. Actually, Yang Feng-Liang is completely capable of directing his own film, and the truth is that he is now making his solo directorial debut in Xi'an. The film has already been started and is called The Brave Woman of Shenbei.
LC How involved do you get with cinematography when you're directing?
ZY I have no difficulties with cinematography when I direct a film because I have a very close relationship with all my cameramen, who were all my very good classmates. We communicate well because we spent four years together in the Academy. We didn't even have a very thorough discussion concerning the style of cinematography in Ju Dou. We talked a little in the beginning, but as it moved along into the last two-thirds of the film, there simply wasn't any discussion. It was all understood. It was a very relaxing experience for me.
LC The roles you cast Gong Li in seem to be progressing politically. In Red Sorghum, all she can do is cook food for the male resistance fighters and get martyred in the crossfire.
ZY I treat the ending according to the development of the character's psychology. Ju Dou has to do something in the end. She cannot go on living like this. The idea of setting the whole factory on fire seems to be meaningful. Her character determines such an action. Comparing her with traditional women, her character has a very challenging quality. For example, she seduces Tian Qing. Ju Dou insists on getting something, and she gets it. Traditionally, she would be considered a very cheap kind of woman. You could say that Ju Dou reacts to the outside pressure and to the environment, which have closer ties to reality. It is different from the character in Red Sorghum who reacts to something more abstract. Her obstacles are also more abstract. In Ju Dou, I wanted to base my character and the story more on reality.
LC What finally triggers Ju Dou's rebellion? Why does it take so long?
ZY The Chinese people are always like that. It's a very long tradition of Chinese civilization. It's also the result of the lack of confidence in one's ego. This may appear enigmatic to many Westerners. For them, these are things that one simply cannot stand. But curiously, the Chinese people simply endure everything. This is the result of thousands of years of Confucian education. In the film, if Tian Qing had not been murdered by his child, he might have lived in the same way until he died naturally. He would would stay on as he was, never leaving the house, hiding all the time. You can find people everywhere in China like Tian Qing. They spend their lives hopelessly. However, the murder in the end came as a very cruel shock to Ju Dou, hence her rebellion. This rebellion, in fact, goes directly against the normal behavior of the Chinese. She has to rebel because she is totally disappointed. Her reaction expresses her disappointment and despair.
LC Do you think an American audience can understand this?
ZY I don't because, basically, ours are two different kinds of cultures, the result of two different societies. I don't think a Westerner can understand why we can stand all this oppression for our whole lives. For them, it is simply inhuman. Actually, I don't care too much whether this concept can reach American audiences, because one has to recognize the uniqueness of each culture. They may not understand the metaphysical obstacles of these characters, but I think they can understand the exterior obstructions. For example, the son, Thin Bai: they can understand why Tian Qing has to hide away from other people, why he has to hide away from his own son. For me, this is enough. If they can understand more, that would be fine. If they find it strange and impenetrable, I think this is also normal. The Chinese culture occupies a very weak status internationally, among the world order, so it is the responsibility of the filmmaker to break through all this, so that more people in the world can accept and understand Chinese culture and what made the Chinese people.
LC How do you feel about some American feminists saying Ju Dou sensationalizes the plight of women in China?
ZY It's not a bit sensational. If you look at today's China, in rural areas, among the peasantry, you will find far more serious cases of oppression than Ju Dou's. Even today, you can buy a woman for RMB 2000 to 3000 (approximately US $400). There's no way the government can stop this. Sometimes the women escape, but when they are caught they are chained, humiliated, and beaten in a very inhumane way. So I don't think my treatment is a bit sensational. The reality is far more cruel.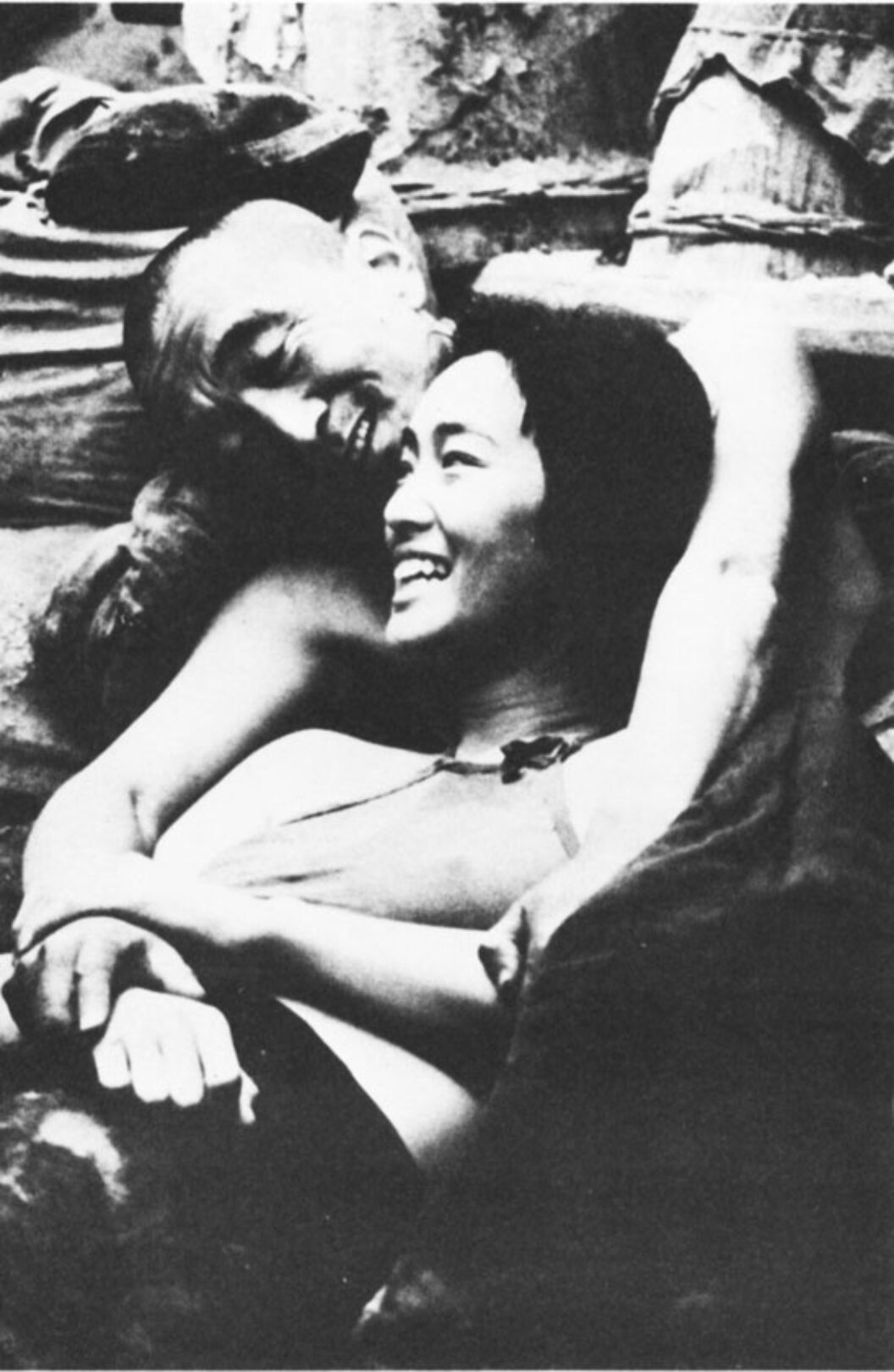 LC Critics of Ju Dou have said that while the style of the film is strong, the actual plot is weak.
ZY What they may mean is that the story is too old. There is nothing new. You can find similarities even in plays by Shakespeare and Eugene O'Neill, like Desire Under the Elms. I'm not afraid of that. I don't care whether a story is old. For me, all stories are old stories. There are no new stories. The most important thing is to be able to convey your own experience and your deep feeling about the story. What I want to do through this old story is to convey a new feeling for the Chinese audience, to stimulate them, so that they can make associations. The job of a filmmaker is to make today's audience have those associations from what they see on the screen and real life.
LC At the Beijing Film Academy, you saw a lot of different kinds of films. Which directors had an impact on your way of seeing?
ZY I have seen a lot of films, but no Western filmmaker has ever had a great impact or influence on me. We always feel there is a great gap between Chinese films and Western films. Western films are far more advanced, but we don't feel any shock about this gap. It seems natural. I think the film that really influenced us, the Fifth Generation, is The Spring of A Small Town [1949 film by Fei Mu]. We simply couldn't get to sleep after we saw the film. It's a world-class film. It was so brilliant that we kept asking, "How is it possible that China make such a film in 1949, and yet 40 years later, have such a leap backward?" Now we're not even making bad films, but trash. We had lots of discussions about that and promised ourselves that when we graduated and started to make films, that we would never make films which go backwards. Films like The One and the Eight, Yellow Earth, The Big Parade, the reason why we tried to express very strong emotions in those films is in fact a continuation of this anger, of this decision. We don't care whether the film is good or not. At least we're not making backwards trash.
Lawrence Chua is directing Big Heat: The Life and Work of Martin Wong and editing the book …Will Be Televised: Video, Reform, and Revolution in Asia.
Originally published in
Featuring interviews with Kathy Bates, Philip Taaffe, Lynne Tillman, Kid Capri, Luisa Valenzuela, Meg Cranston, Melissa Kretschmer & Maya Lin, Zhang Yimou, Keith Reddin, Ira Silverberg & Amy Scholder, Jennie Livingston, and James Wines.