Zero Things: Liz Magor Interviewed by Lee Ann Norman
Reanimating inanimate objects.

Discover MFA Programs in Art and Writing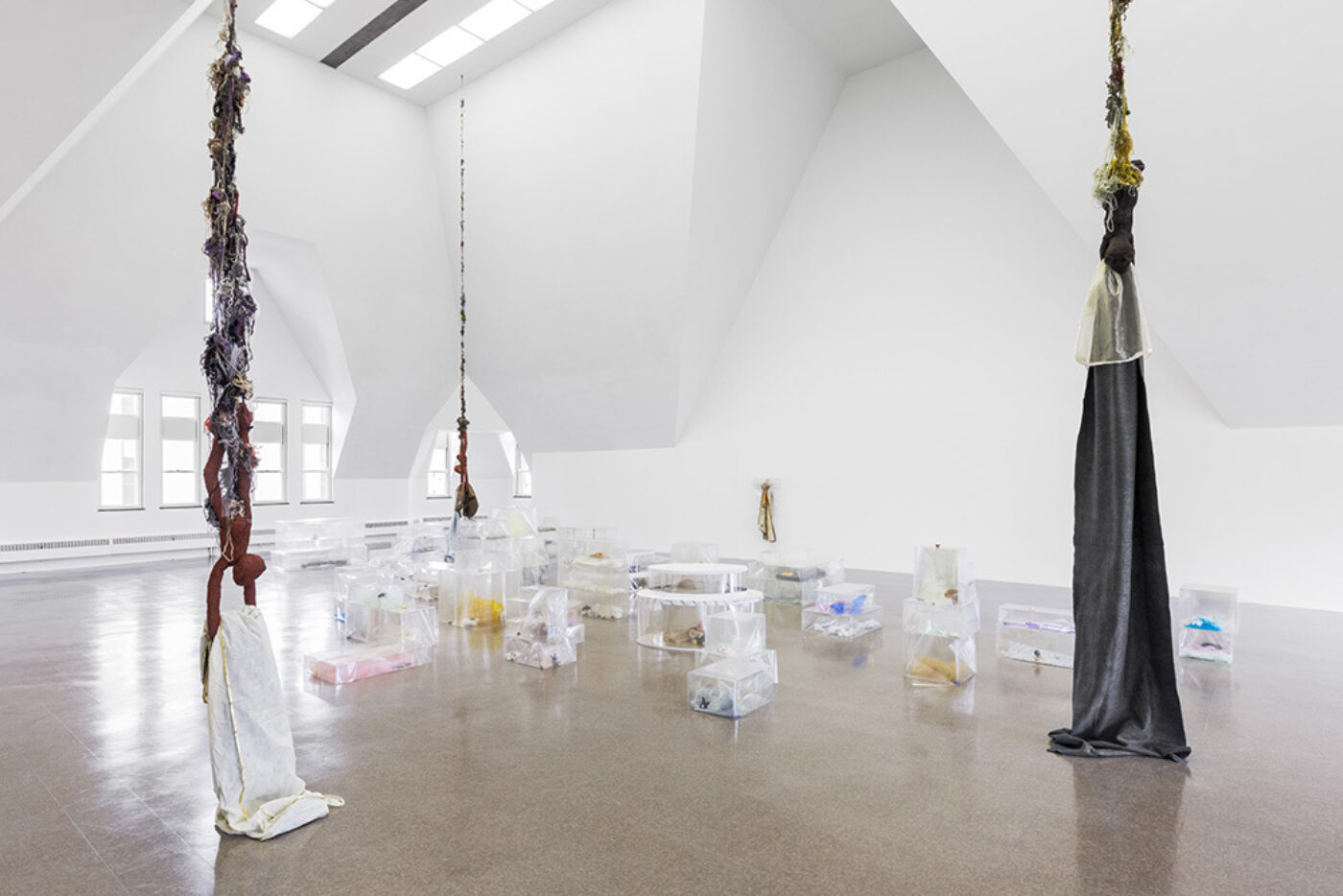 Canadian artist Liz Magor is known for making sculptures that create space to imagine the inanimate world as richly intense and vibrant. Separating the object from its owner naturally encourages a curiosity about its immediate past. "Who owned it?" and "How did they use it?" might be common questions, but Magor isn't necessarily concerned with those kinds of historic narratives. For her, the object can have a life all on its own. In her recent exhibition, BLOWOUT, commissioned by the Carpenter Center for Visual Art at Harvard University and the Renaissance Society at the University of Chicago, Magor expands on longstanding themes in her practice, presenting objects made using a clear, flexible Mylar she began experimenting with during a recent residency in Berlin. Manipulating the Mylar, Magor made transparent supports for her "agents," the stuffed animals and toys she altered. These objects are multidimensional and complex, simultaneously joyful and mournful, active and lethargic, gregarious and reserved, as she highlights their potential and multiplicity. Magor invites us to contemplate the ways we design social systems between ourselves and our things. By considering objects on their own terms, perhaps we can begin to imagine new ideas of intimacy and yielding, action and agency, and redefine possession. Magor and I spoke via email during which she expanded on some of the themes in the show.
—Lee Ann Norman
Lee Ann Norman When I first began preparing for our exchange, I read many reviews interpreting your work as concerned with the relationship humans have to their stuff, but you said to me that's not quite accurate. Can you talk a little bit about your aesthetic concerns and how they have evolved or manifested in the new work featured in BLOWOUT?
Liz Magor In my work I try to interrupt the trajectory of objects that have been thrown out of their orbit. Their usefulness, or charm, or pertinence to us is over, and they are in free fall, on their way to disintegration. When I find them they are ownerless and useless. The context that once made them important has been dispersed, so when I bring them to the studio I try to identify what their value could be in the future. This future value isn't tied to what we thought of the thing in the past; rather, it's a latent quality, perhaps imagined, made visible through new relationships to other objects or materials.
In half of the works in this exhibition I've let the "falling apart" of discarded objects proceed to a more advanced degree. Some of the things are falling to the floor, while others have been pulled apart and are now in bits and pieces, almost to the point of forming dust or debris. At this point I intervene with components I think of as agents. I use the word agent because it implies a deliberate, effective action. Formally, I make one part of the sculpture act upon another part. In some instances it's a stuffed toy holding or comforting a dismembered part of another toy, or a figure that is halting the fall of a bolt of material. Even the clear Mylar boxes are performing a service by restoring the promise of packaging, maybe returning a touch of allure or dignity to these damaged things.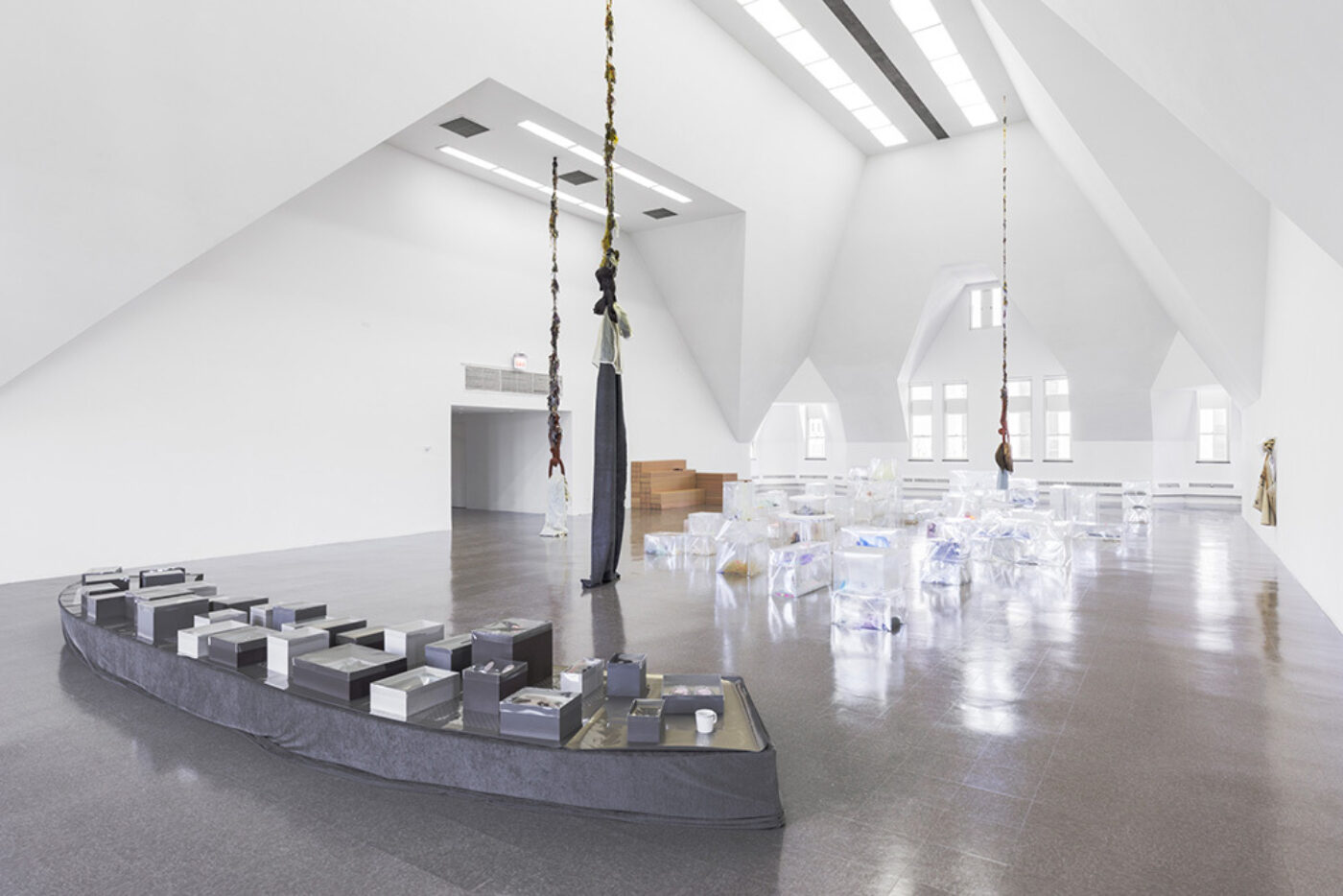 LAN The things we collect or throw away create narratives about how we understand or experience the world, and maybe how we'd like to experience it. Is storytelling something that resonates with you?
LM It's true that my work has a strong narrative drive, but my intention is not to resurrect the previous life of a thing or generate curiosity about its absent owner. That relationship is severed, over. My question is: What is possible following the failure of that story? I see these works as vignettes, excerpts from a narrative where the objects have moved on, perhaps acquiring self-regard in lieu of our regard. The story is no longer about us.
LAN But do you always consider that severed relationship between object and owner as a failure? If we use an object, it serves its purpose until it is no longer useful or functional in the way it was intended, so the notion of the protagonist in the story shifting away from the human and toward the object is intriguing. This is the possibility, in your view, right?
LM Sure, calling the discarding of a thing a "failure" is a bit dramatic, I agree. But using this scenario is a means to an end, the end being a repositioning of the material world in the imagination as phenomenal, active, and having agency. Inevitably this will shift the human out of the center. If you then ask, "What's the need for this repositioning?" I would probably decline to answer, or at least resist claiming that this shift is a means to a further end, like some correction of our perception or something.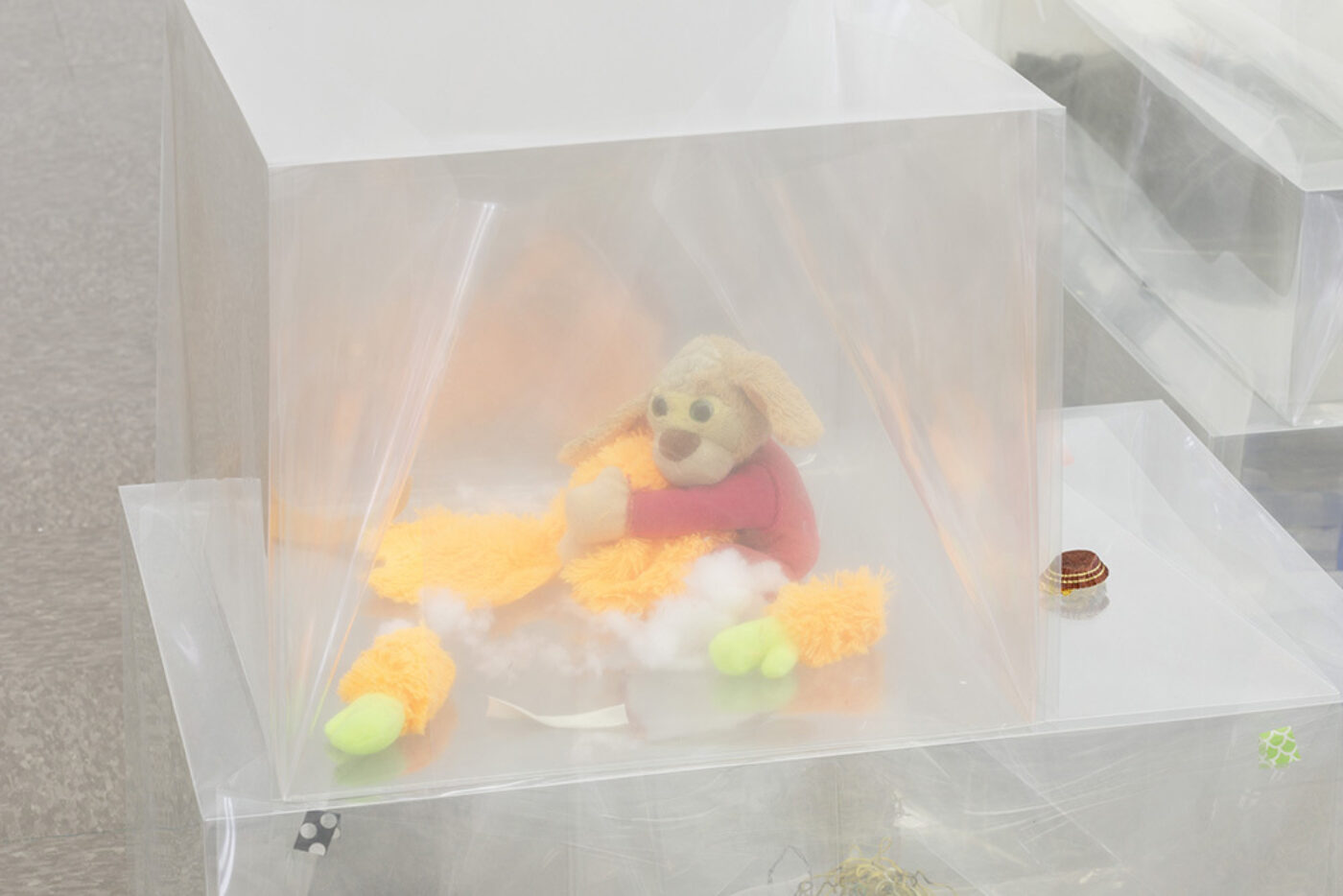 LAN Yeah, I get that. What is really interesting to me, though, is how you seem to be taking these objects on their own terms in whatever context you happen to have encountered them. Maybe this is where narrative might be more relevant than how I originally positioned it, especially since you aren't interested in the "life" of the object before you came upon it, per se. Tell me about your material choices. Are you drawn to certain objects?
LM I don't question my impulses too much. Of course, they're personal in that they are my choices, but I'm not much interested in things that reflect details of my life. It is not my intention to look back or nurse memories; in that direction lies nostalgia. The things I bring to the studio seem to fall into three categories. First there are the things that dramatically change their identity or potential when put in relation to another object. Then there are things that are designed to appeal—toys with big eyes, shiny things, gold things, glittery things; it's interesting how material the appeal-drive is and how it keeps operating even when the things are sitting in the dust bin. But the biggest group is probably the "zero" things, things that still hold some attraction in their form or reference but end up neutralized by an opposite force: a fashion that has past, unfortunate damage, or simulated materials like the plastic-leather of many of the shoes in the installation Shoe World (2018).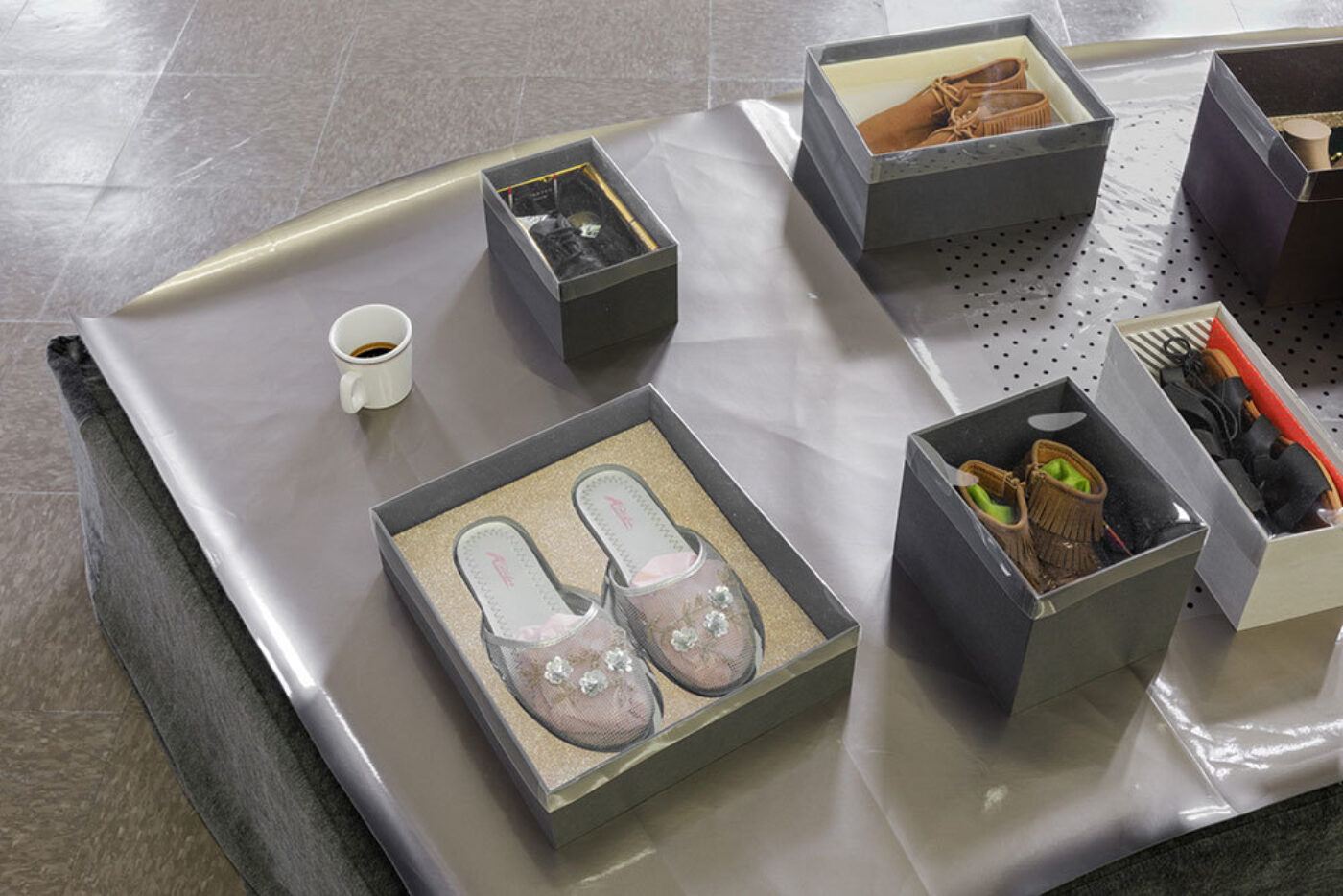 LAN Right. I'm sure you never really imagined that you would find shoes in a thrift shop that would inform a future artwork.
LM I'm always surprised by what fetches up in a thrift store. But I can predict that my future artwork will be based on your past pleasures.
Liz Magor: Blowout is on view at the Renaissance Society at the University of Chicago until June 23.
Lee Ann Norman's research and writing focuses on the politics of aesthetics and perceptual differences among an artwork's cultural, social, and market value. Her writing has appeared in Guernica, Artcritical.com, Hyperallergic, Chicago Reader, and Newcity, among others. She earned an MFA in Art Criticism and Writing from the School of Visual Arts, and is currently based in Chicago.