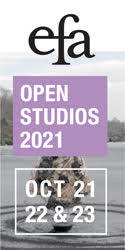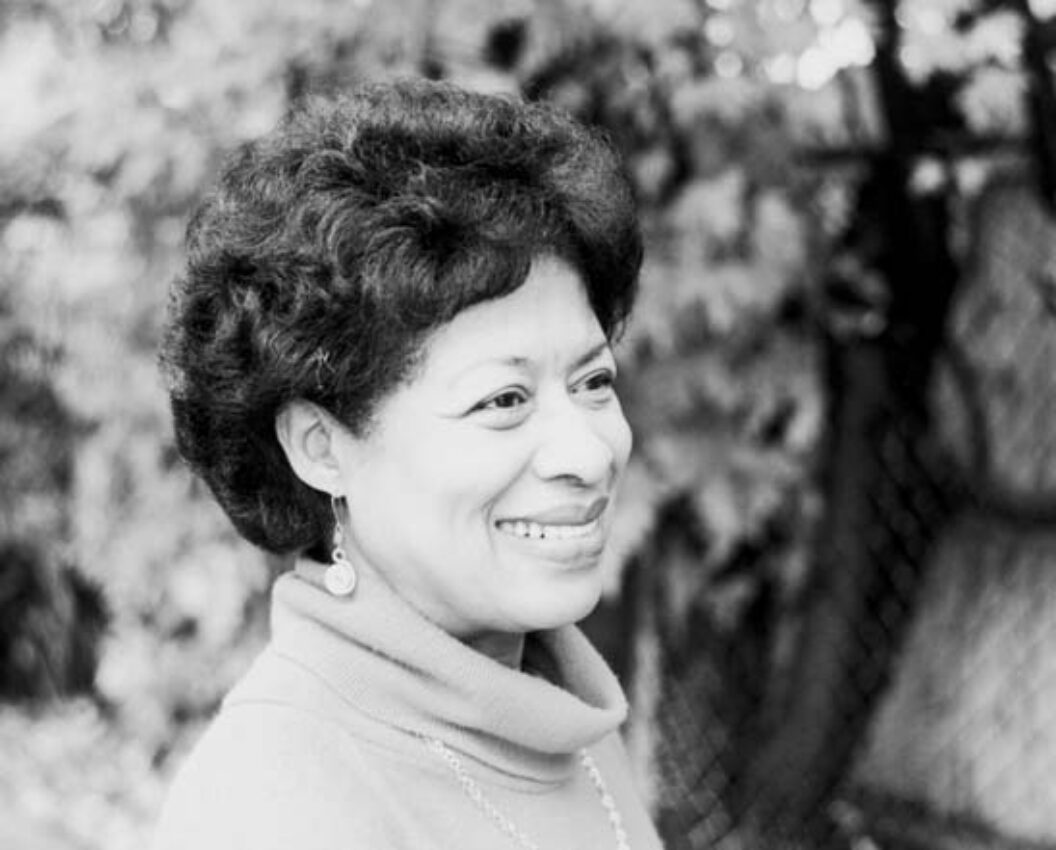 When Zee Edgell was born, in 1940, her country, then British Honduras, was part of the British Empire. Her first novel, Beka Lamb, was published in 1982, a year after her country was born as the newly independent Belize, making it the first novel of the new nation. Beka Lamb also gained the distinction of being Belize's first novel to reach beyond its borders and gain an international audience, winning Britain's Fawcett Society Book Prize, a prize awarded annually to a work of fiction that contributes to an understanding of women's position in society today. In her subsequent novels, In Times Like These (1991), which portrays the turmoil of Belize on the brink of independence, and The Festival of San Joaquin (1997), the story of a woman accused of murdering her husband, and in her short stories, Edgell skillfully explores the layers of Belize's complicated social and racial stratification through the lens of her female protagonists. From its colonial history to the movement toward independence and right up to the present day, her novels filter the political through the personal with great compassion.
Edgell was educated in journalism at the school of modern languages at the Polytechnic of Central London and continued her education at the University of the West Indies. She worked as a journalist for ten years. A true citizen of the world, she has also lived for extended periods in Jamaica, Nigeria, Afghanistan, Bangladesh and Somalia, working with development organizations and the Peace Corps. She has been director of the department of women's affairs and head of the women's bureau for the government of Belize, and she is currently associate professor in the department of English at Kent State University, Ohio, where she teaches creative writing and literature. Edgell also tours internationally, giving book readings and delivering papers on the history and literature of Belize. She is considered Belize's principal contemporary writer.
It's an interesting exercise, conducting an interview via email with someone you've never met. I had recently read and enjoyed Zee's books, and as a writer myself, British, of mixed-race parentage, whose two novels-in-verse have explored the black presence in Britain going back two thousand years, I am always interested in fellow writers who are mapping out primarily uncharted terrain. But without the barometers of physical appearance and the imperceptible yet potent codes of body language, without warming up with small talk and smiles, without the gauge of chemistry, it is quite a challenge to know how to pitch one's questions. I think we got there. Hopefully this interview will introduce new readers to Zee's work and to a society that she is expanding and enriching through her novels.
Bernardine Evaristo I'm interested in what your literary models were as a child growing up in Belize during the 1940s and '50s. In a former British colony I imagine you were taught Dickens, Shakespeare, Wordsworth, and whatnot, right? I imagine you were also taught all about the great kings and queens of England, about our lovely damp climate and quaint country villages, and very little, if anything, about Belize's own history and environment. How did your early exposure to books and literature affect your sense of country, community, and culture?
Zee Edgell My first literary models were the patriotic songs and poems written by Belizean writers who mostly worked in the civil service of what was then British Honduras. I also enjoyed the folktales told to us by my relatives—for example, Tata Duhende and the Annancy Stories. Before entering high school, I read Tom Sawyer and was struck by the fact that a writer could write about ordinary everyday chores like whitewashing a fence. This was a very liberating discovery for a young girl whose greatest ambition was to be a writer and whose best friends were the characters in the books that she read, and, of course, their authors. In high school I did read Dickens and Shakespeare. I had an excellent teacher who brought Shakespeare's plays to life by having us act out certain scenes in, for example, The Merchant of Venice. We had to memorize our parts. I loved David Copperfield because Dickens too, in that book, wrote about ordinary people. I know that many writers from the Caribbean detested having to read these books and poems, but I must confess that I didn't. I loved reading about faraway places removed from the everyday realities of my own life.
My second greatest ambition was to travel to as many places in the world as possible. My early exposure to books and literature affected my sense of country, community and culture very positively because the books I read taught me how to write about my country and community as other writers wrote about theirs. As I grew up, my family passed their love of Belize on to my sisters, brothers, and me. I knew even as a young girl that I was going to write about the country of Belize. The birth of the nationalist movement happened in Belize in 1949, when I was about nine years old, so through the political meetings and family discussions I learned a lot about the Belizean situation. The Belizean songs, poems, and stories were probably responsible for my life script. As a young girl, my relatives took me upriver, where I spent many holidays in the Sibun bush. At other times, I spent holidays on one of the offshore islands. So love of country came naturally to me and, of course, I knew that I lived in the most beautiful country in the world because my relatives said so, and I had great faith in them. When I was a young girl, my father also took our family to different parts of the country and across the border to Chetumal and Mérida, in Mexico, which were my first faraway places.
BE Which writers were your later influences in the 1960s and '70s? Were you inspired by the Caribbean writers who were first published in the "motherland" of Britain during this period? Were you inspired by the growing body of African American women writers who came into prominence during the '70s? Or did you take your influences from elsewhere?
ZE This is a harder question to answer, as I continue to read anything that interests me and I still don't keep track of what I read and when. However, I don't believe that a writer should worry about influences, but should read whatever it is they want to read most. I am sure that I have been influenced by every book, fiction and nonfiction, that I have ever read. The following writers come quickly to mind: Ralph Ellison, James Baldwin, Richard Wright, V. S. Naipaul, George Lamming, Samuel Selvon, Doris Lessing, Virginia Woolf, George Eliot, Charlotte Brontë, Jean Rhys, Flora Nwapa, Chinua Achebe, Cyprian Ekwensi, Zora Neale Hurston, Alice Walker, Toni Morrison, Jamaica Kincaid, Edwidge Danticat, Zadie Smith, Harper Lee, Betty Smith, Flannery O'Connor.
BE When did you first engage with the possibility of becoming a writer, and how was the role of writer viewed by your community? Did you forsee obstacles? Disapproval?
ZE I knew that I wanted to be an author at the age of 11. I wrote an assigned essay called "My Greatest Ambition," about wanting to be an author, and my teacher (a nun) encouraged me to read the essay aloud to my 30 or 40 classmates. Their reaction made me feel very good inside. In primary school, and later, I had teachers (always nuns) who encouraged my ambition. My mother was a great reader so she understood my ambition. My father did not think much of the idea, but he did everything he could to encourage my journalism career. I am so glad that he read Beka Lamb more than once before he died. My husband also encouraged me during the writing of Beka Lamb, and now my grown children do the same. My community has encouraged my efforts from the very first, for example, when I returned home to teach, and to practice journalism, also later when Beka Lamb was launched in Belize, and also when In Times Like These and The Festival of San Joaquin were published.
When I left home at the age of about 19, I did not foresee any outside obstacles to becoming a writer, except that I had to practice my writing until I had reached a point where I felt that it was as good as I could make it. As an avid reader, it was easy for me to know when my work had reached the standard necessary for publication. Beka Lamb took me ten years, from idea to publication, but I enjoyed the process. We had two small children then, and that first novel grew during the years when we lived in Nigeria, Afghanistan, the United States, and Bangladesh, where the novel was finished.
BE It's interesting and unusual for me to hear that you weren't invalidated by the literature taught at school, and it's great that you had a powerful affirmation of the beauty and riches of your country through your family. But I want to probe this issue further. You wanted to be an author from the age of 11, and you knew you wanted to write about your country. Why? Who were the published Belizean or British Honduran writers at that time, and what did they write about? My own first novel, Lara, is about a young, mixed-race English Nigerian girl, her family and her roots. It was a story as yet untold in Britain, yet it is a significant part of my country's postwar immigrant history. I felt compelled to get the story down and put it onto the literary landscape. Beka Lamb is a portrait of a young girl in Belize, and you create a very detailed tapestry of the world around her. Even at the early age of 11, did you somehow perceive that the society you knew had yet to reflected in literature, had yet to be written into being?
ZE I had no idea that the society I knew had yet to be reflected in world literature. Belizean writers were not known abroad, but they were known in Belize. I suppose you could say that, starting with the Maya, Belize has had a 500-year literary heritage. However, when I was a young girl, Raymond Barrow, Leo Bradley, James S. Martinez, S. A. Haynes, Hugh Fuller, Edney Cain, George B. Singh and a number of others were well known. At that time I did not know of any women who were writers, although there are many now. The recently published Memories, Dreams, Nightmares, Volume 1, a short-story anthology by Belizean women writers (Cubola Press, Benque Viejo, Belize), shows that Belizean women continue to write.
BE Could you tell us more about Mayan writings and literature?
ZE Evidence of Maya occupation in Belize was found at Cuello, northern Belize, and Cahal Pech in western Belize, both dating from ca. 1000 B.C. I have read that the ancient Mayas are said to have developed a calendar and a complex system of writing based on pictoglyphs, hieroglyphs, and phonetics. These symbols can be seen on stone, ceramics, walls, and paper. I believe they considered writing to be sacred, so access to the texts were limited to their priests, rulers, and other elite. However, their work can be seen today in many museums and universities. There are some texts with well-known names, e.g., Chilam Balam, from around the Yucatán, Mexico; Textos Lancandones, from Chiapas, Mexico; and the Popul Vuh, from the Guatemalan highlands. The burning of many Mayan and other texts during the Spanish Conquest was a great cultural loss. The earliest inhabitants of Belize were the Maya, as far as anyone knows. There are a number of ceremonial sites in the Belize area—for example, Lubaantun in the Toledo District, Caracol and Xunantunich in the Cayo District, and Altun Ha in the Belize District. A number of stelae have been discovered in the Belize area as well at other Maya sites, I believe. The present-day Maya continue to pass on their languages, traditions, myths, and stories.
BE I have a couple of writer friends who live in very small countries and who agonized over publishing their first novels because they were writing about the communities they came from, and they feared people would feel judged and respond by attacking. In one case this did happen, and the writer was ostracized for a while. Belize has a population of about 200,000. Did you suffer from any dilemmas about fictionalizing your community?
ZE I am keenly aware of the difficulties writers face in small countries, and in large ones. So far, in my own case, I have had no reason to fear that the community would be upset by my work.
BE Beka Lamb, set in 1951, is as much about culture as it is about character. For example, as a reader I learn much about the politics of shadism, or the hierarchy of color, an issue that resonates to a greater or lesser extent all over the world, even today. In Belize there are Creoles, Panias, Bakras, mestizos, Caribs, and all manner of complicated categories that form social barriers. "If you're white, y'all right. If you're brown, stick aroun'. If you're black, stay back" is an accepted, unspoken truth, certainly in Britain, where it goes virtually unchallenged. It's an important theme running through Beka Lamb. Were you hoping to challenge the status quo or to put the society under the glare of a magnifying glass? What were you aiming to do?
ZE My aims were very modest. I wanted to write a book that showed, in a balanced way, aspects of the society in which I grew up. As you mentioned, Belize has a large number of ethnic groups. Each of these groups, the Maya, the Afro-Belizeans (the Creoles, and the Garifuna, known in 1951 as the Caribs), the mestizos, the East Indians, Chinese, Mennonites, and others, have many stories. As you said, there is a hierarchy of color in Belize, as there is everywhere in the world, and it is an issue that is often discussed in Belize, as it is elsewhere.
BE Do you feel that your writing sensibilities have been shaped by the social realities and politics of your country over the years, and if so, in what ways?
ZE I think that what you said may be quite true in many ways. As a child I sometimes attended political meetings with various members of my family, so my involvement, and that of most other Belizeans of my generation, with the self-government and, later, the independence movement, started early. Some family members were for self-government and independence from Britain, others were not. This was true of most families in Belize at the time. During this period, my parents were trying to change their unsatisfactory economic situation through a variety of business activities. Over the years, as the eldest child, I helped my parents in this process as well as with myriad domestic duties. Belize achieved self-government in 1964, and it became an independent country in 1981.
BE Your books are taught at schools and universities, and Beka Lamb was the first novel by a Belizean author to reach an international audience. Do you think that Beka Lamb in particular functions as both a document of history and a work of fiction? And what are your views on notions of representation and responsibility as an author?
ZE In the first place, I strongly believe that writers should write about whatever it is they want to write about most. I also believe that they should write their narratives in whatever ways they choose.
In my own case, I chose to write about Belize and the variety of ethnic groups who live there because I feel a great attachment to Belize and a great curiosity about its long history, which is fascinating.
As a writer, I think back from my personal perspectives to other days, other times, to the Maya, the Spanish Conquest, the British settlement, slavery, the arrival of the Garifuna, the emancipation of slaves in Belize (1833–38), the arrival of Confederate families during, and after, the American Civil War in the 1860s, colonialism, self-government, independence, and so much more. On the whole, I enjoy the process of creating a story that fits the known record, rather than the other way around.
However, I do hope one day to finish a novel set at Imani School, Thika, Kenya, which I started many years ago, while we were living in Somalia. But, of course, that will need to be after I complete my fourth novel, set in Belize during the early 19th century.
BE Much of your first novel was written while you were living outside Belize. I find that as a writer, physical distance from Britain throws it into sharp relief. Travel can deepen one's understanding of the homeland that has been left behind. In your second novel, In Times Like These, set in the '60s, the protagonist, Pavana Leslie, is a student living in London. In what ways has travel affected the content of your writing, and could you tell us how you have managed to carve out a creative space while working abroad and raising children?
ZE You may be right. Beka Lamb was begun in Enugu, Nigeria, during the last months of the civil war in that country, continued in Kabul, Afghanistan, and in Menominee, Michigan, in the US, and was completed in Dacca, Bangladesh. In Times Like These was begun in Mogadishu, Somalia, continued in the US, and completed in Belize. The Festival of San Joaquin was completely written in Kent, Ohio.
Travel has probably affected the content of my writing in visible and invisible ways. My second novel, In Times Like These, takes place in a variety of countries including England and Belize. The protagonist has also worked with a nongovernment organization in Africa, so she sometimes thinks of those years while she is in Belize. There is probably more about my life overseas in this second novel than in the first and third. However, while I was writing Beka Lamb, for example, I described a palm tree outside my window in Dacca, but royal palms look just the same in Belize. I placed Bengali women with brass jars on their heads or in their arms on a picture calendar in a character's room, little things like that. But we have a number of people in Belize who are descended from East Indians, so something like that would not surprise any Belizean.
Travel did help me, I hope, become a more mature writer. I learned an enormous amount about a variety of people. For example, when we lived in Nigeria I became good friends with a journalist. She said to me one day, "Isn't it strange? We are both journalists. You are a descendant of a slave, and I am a descendant of a slave trader, and here we meet as friends in Enugu." She later took me on the long drive to her home area, Arochukwu, to see the Big House of Chief Okoroji, a small museum where some of the items received in return for slaves were displayed. She also told me the story of the Long Juju of Arochukwu. I still have my little clay pot taken from a nearby stream. It's supposed to bring me good luck, so I take good care of it. The whole trip was a very sobering one for my friend and me.
A Nigerian writer, Flora Nwapa, advised me to get up at four o'clock in the morning and to train myself to do my work then. It was what she had done. I was a full-time mom until 1986, so I did my writing during the intervals of family life and family travel. I was very lucky. I did not need to carve out a space for my writing. It was there.
My biggest problem was in learning to accept the space and to use it productively by giving myself permission to write.
BE In your latest novel, The Festival of San Joaquin, there is a huge shift in style. The narrative is propelled forward in the sole voice of Luz Marina, a woman who suffers domestic violence and who ultimately kills her husband in self-defense. Cleared of his murder and released from prison, she still faces a degree of social ostracization (although not from the church) and some terrible setbacks. Luz Marina is determined in her quest to regain her children from her rich and powerful mother-in-law, Doña Catalina. This she achieves in the triumphant and touching final chapter. Power and poverty, class, and wealth are some of the novel's dominant themes. What was the impulse behind the book, and what were your concerns in writing about the sensitive issue of domestic violence?
ZE The source of my idea was a short news story and a photograph, in a Belizean newspaper, of a woman leaving court. I did not know the woman and could only guess at her story. But I could not get her face, or her probable history, out of my mind. I tried to imagine what it must be like for a woman with so few resources to lose almost everyone and everything she valued most. What would she do, where would she go, if she had to start again? The Festival of San Joaquin started unexpectedly, and continued to surprise me until it was finished.
BE How so?
ZE It surprised me because the opening lines arrived very suddenly and in a rush. It surprised me because I believed in the voice from the start, and because it stayed with me day after day, and never abandoned me during the planning, writing, rewriting, etc. It also surprised me because this was the first time I was writing about a protagonist from an ethnic group different from my own. I was surprised that I had accepted the voice, and had begun to write. I also knew that I was prepared to do whatever research was necessary to be true to the life and times of Luz Marina. Of course, mestizos are a large part of the Belizean population, so I already had a solid foundation on which to begin.
BE Could you tell us more about your writing process from conception to final draft? For example, how much of a novel is mapped out before writing?
ZE I always try to hold onto the source of my idea, whatever it was that attracted me to the idea for the novel, whatever it was that stirred my emotions and piqued my curiosity. After the first excitement has abated somewhat, I try to decide what my story is going to be about. I try to think and write in concrete terms. In other words, I ask myself who, what, why, when, where, how. Once I know those things, I read, write, plan and do whatever research is necessary. I usually find that once the serious writing is underway, I rarely look at the plan, as either it has become unnecessary or the novel has shifted its direction and I need to rethink and replan. But I find having some kind of plan helps me avoid procrastination or starting a new project because I no longer remember where I was going in the first place. As writers say, a map is not a journey, but it certainly helps you get somewhere, even if it is not the place you hoped to reach before nightfall.
—Bernardine Evaristo is a British writer whose novels-in-verse explore the role of the black Presence in the United Kingdom. Her first novel, Lara (Angela Royal Publishing, 1997), was chosen Book of the Year by the London Daily Telegraph, Statesman, and Journal and also won an EMMA Best Novel Award in 1999. Her latest novel, The Emperor's Babe, was published by Viking Press in April 2002.
Originally published in
Featuring interviews with Christopher Cozier, Carlos Garaicoa, Maria Elena Gonzalez, Antonio Benitez-Rojo, Zee Edgell, Wilson Harris, Eddie Bobe, Marc Ribot, and Orlando "Maraca" Valle