A collaboration between B. Ingrid Olson and Kate Zambreno.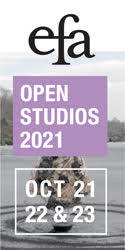 Artist B. Ingrid Olson, who works at the intersection of photography and sculpture, asked the novelist and critic, Kate Zambreno, to write a series of stand-alone prose pieces that would serve as spatial introductions for the exhibition Forehead and Brain currently at the Albright-Knox Museum in Buffalo, New York. Olson photographed the pieces that follow and placed them by the entryway of the semi-circular main room, which she perceived to be like a splayed open book. A selection of Olson's work is also currently on exhibition at the Museum of Modern Art in Being: New Photography 2018.
To write an introduction is to double oneself. Is to fold one's thoughts into another. To fold one's body into another body. To fold one's text into another text. What is my body and what is your body. What is my text and what is your text. What is my space and what is your space. We have to remove our limbs in order to fit inside this book. How to write an introduction for a book that will be destroyed after a certain period of time. Only those who are in the dark room can read it. Is this utopian, I wonder. I stay inside a dark room and write. Time has a different insistency now.

I read Elizabeth Grosz's Architecture from the Outside. I copy half of it down in my notebook, and then can't read my handwriting. From her introduction: "One cannot be outside everything, always outside: to be outside something is always to be inside something else." I like thinking about this but don't really know what this means. I write this out on a pad of paper; my hand hurts. I am in the room reading. I am on the couch. I type this out on my computer, and my laptop becomes part of my body. I am inside this book; I am inside this room; I am inside this body; I am outside this book; I am outside this room; I am outside this body. In my notebook I write this down again, to try to understand it: One cannot be outside everything, always outside: to be outside something is always to be inside something else.
I ask the man in the room with me what I should write about. I say, Do you remember when I spoke about this book, the one that had open windows and doors. Does it have open windows or doors or does it have no windows or doors. I say, Do you remember when I was inside of it, and I could not go outside of it, the book became my body, or was my body always a book. While waiting to write my notes on this book, I drink a green smoothie that he made for me. I name a future and imaginary child. I become the couch, scattered with books and notebooks. I look at boots online for my feet. I write three emails. I look at a photograph on my phone of a pregnant body. I google "Why does my baby have red cheeks"? I receive a package in the mail. I write this introduction while very full, and crouched over a pillow on the couch, and in another position, my legs in the air. I write this introduction while wearing leggings and an open robe, my breasts accessible. I write this introduction while wearing the same white set of overalls with coffee stains for four days. My body is a sentence. These gestures are ellipsis.
Time has passed. It's been years. I have been asked to add a note to the second edition. My feelings about the book remain the same. 
I realized I was extremely miserable when I wrote the previous introduction. Now I am extremely happy. Or perhaps I was happy the entire time. I read a paragraph and then have to rest. I lie down on the sofa. I lay the book down. I lay myself down because I am now the book. I write a sentence and then have to check my email. After I write I am hollowed out. Do I even have a brain. I put the book up to my forehead and lay it on my brain. I put the book on my crotch and take a photograph. I wonder whether the book is a container, and what it is a container for. Perhaps it is a container for thoughts. Perhaps it is a container for language. Perhaps it is a container for memory. It is something like a brain. Is the mind a room. I spend time looking at images of the illustrations of the brain from Vesalius's The Fabric of the Human Body. I want to write about the Dark Room of this Book, furnished with a stretched cloth. A frame with cloth stretched over it is a painting. A frame with cloth stretched over it is a body. A frame with a cloth stretched over it is a window or a table. The body is a house. Vesalius was one of the first to dissect human beings in a surgical theater, not just animals as before, because of religion. He dissected the brains of convicts, most likely. He thought there was just fluid in the ventricles, not the soul like everyone else. Medical illustrations want to make the body an open window, so we can see the structures within. What is a skull but a vitrine for the brain. What occupies the theater of the forehead is the front matter, the dura, the folds. Now we know something of what the cerebral cortex stores, in future mappings of the frontal lobes: movement, speech, memory, intelligence. I look at an illustration of his horizontal dissection of the brain. The strange illustration of the man with the beard and nose, his head hollowed, like he is awake or surprised.

UNHINGE NAME TURNS MEMBRANE, BODY TO COME
When the question is raised of writing an introduction, one thinks that the books that need introductions are those that are opaque, and are thus impertinent to introduce. This is supposed to be an entrance or window. I wanted to have four cells on this page. Four cells would be a grid or window. The book is a dark room entitled New Essays. I wanted this writing to be all interior. The self must be more than what is inside and outside. What is not the self. 
When writing The Passion of GH, Clarice Lispector was going through difficulties in her family life, but the work eludes the autobiographical. It is only of a faceless woman alone in the room. She is frustrated by this "room." What can contain her. What is "narrative." What is "I." What is a "book." Who is to say. The room is unstable and becomes the narrator. "Before I entered the room, what was I?" G.H. asks. "I was what others had always seen me be, and that was the way I knew myself." When she enters her maid's room, she observes that the room was the portrait of an empty stomach. She enters into a dialogue with a cockroach which she decapitates with a door, then ultimately ingests its oozing entrails. One must ideally stand up when reading this. A text must be vertical, and should be ingested within the body.
Over the period of hours that I have written this introduction I have lost my body, my human frame. Franz Kafka wrote his story "The Judgment" in one sitting from September 22 through September 23, 1912, from 10pm to 6am. He writes in his diary that his leg grew so stiff from sitting over that 8-hour period that he had to physically pull them out from under the desk, like he had been cut in two. He felt, he wrote, such a fearful joy like the language came out of him so freely, like he was advancing over water, like he was not even a body. The story "The Judgment" takes place mostly in two separate rooms, the father is in bed, and the son is at his desk, and he goes back and forth, and they flow into each other.
I go back to my book. The psychotic person has their boundaries collapsed, and cannot distinguish between outside and inside, self and other. I have read this quoted in another introduction, because it is not likely you have read it, as the book is out of print. When Shulamith Firestone was found dead in her 5th floor walk-up in the East Village, the authorities thought she might have been dead for some time, but her family did not permit an autopsy. She was thought to have a version of Capgras Syndrome, where one fears that loved ones are actually doubles, wearing masks of the former's face. When I first moved to New York City, I would walk to her apartment and stand outside, looking through the window, and sometimes would stay there for some time.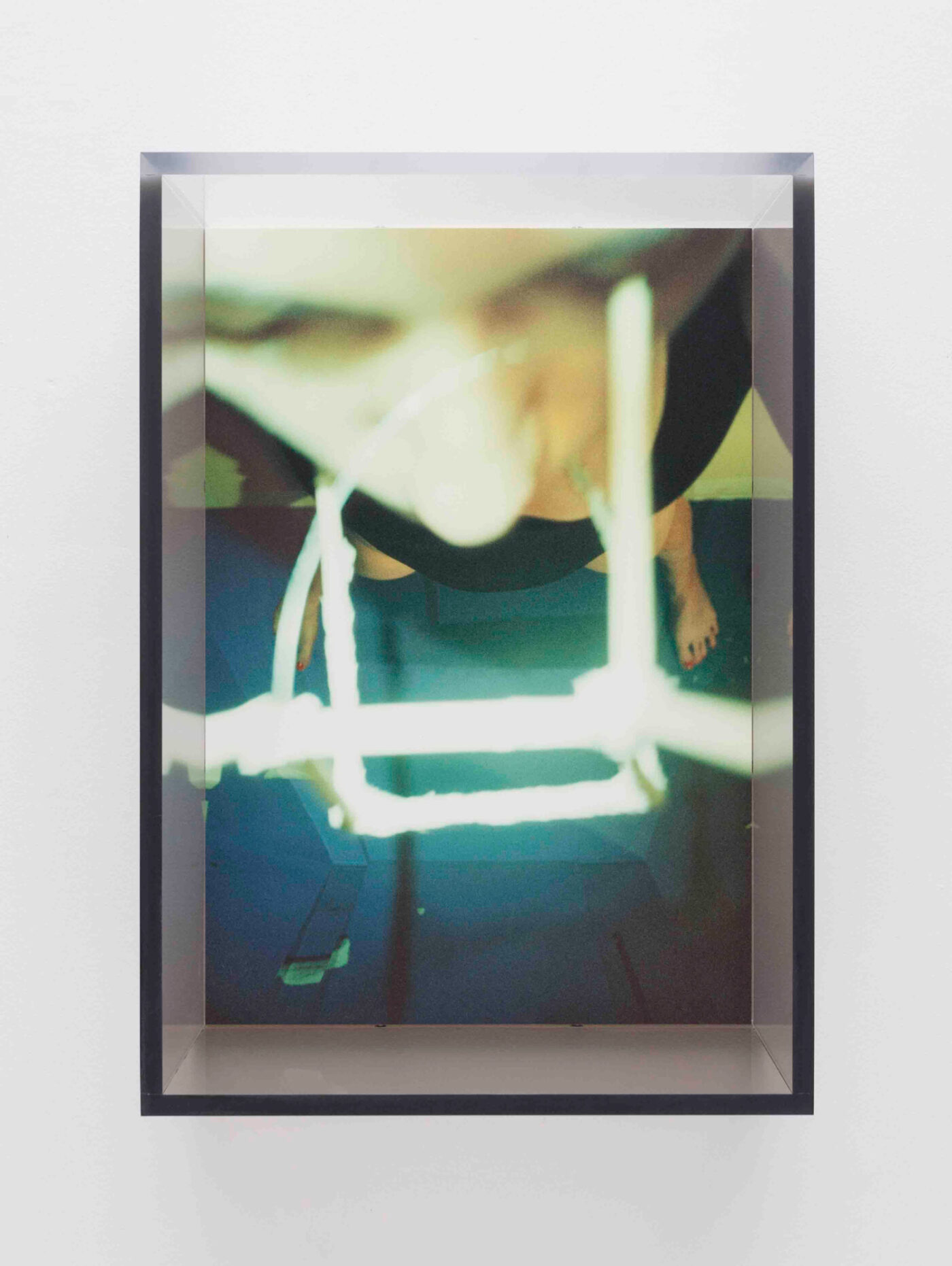 Can a text be a house. Can a paragraph be a room. Can a sentence be a window. Wittgenstein's sister, Gretl, thought helping to design her large city house in Vienna would be a good activity for her brother, the philosopher. Wittgenstein was still recovering from the war, and, he thought, philosophy. He was working as an assistant gardener at a monastery outside of the city, and was mulling one of two possibilities for the future: either becoming a monk or committing suicide. He was in a form of exile, owing to what has been referred to as the Haidbauer incident, when working as an elementary schoolteacher at a village school in rural Austria, he hit an 11-year-old boy, one Josef Haidbauer, so hard on the head during class that the boy collapsed unconscious. There was a hearing, in which the judge requested a psychiatric examination—Wittgenstein fled, although he returned a decade later to apologize to the students, who were now older. Except for hitting the slower students, Wittgenstein was a wonderful teacher: he designed buildings and steamships with them, dissected animals, took long treks in the woods and identified plants, took the train to Vienna and discussed the various architecture of the buildings there. Even though he was a steel heir, he had given his fortune away, and slept in the kitchen, eating only oatmeal out of a pot he never cleaned. Of course, his family was concerned. There is a letter from his brother Paul, the one-armed pianist, to one of Wittgenstein's friends, worried that his brother was not eating correctly for his colitis. He was supposed to only assist the architect, who had studied under Adolf Loos, on the design of the house, one of those cold modernist constructions of three white cubes. He was put in charge of the interiors: windows, doors, doorknobs, and radiators. As befitting the fastidious philosopher who once studied aeronautical engineering, he became absorbed in the project and completely took over, even moving into the small architect's office to live there full-time. He had to design the door handles himself, which took him a year. The heights for the door handles were minutely designed according to door type. It took another year to design the radiators. Each of the large vertical windows was covered with a metal screen, moved by a pulley system Wittgenstein designed. He insisted that everything be designed according to exact proportions—including having the ceiling raised by 30 millimeters. He even wanted to make his own version of a head that he had disliked in one of the sculptures that were commissioned for the entrance way—his sister placed the plaster cast of the head he designed in the house. Of course, upon its completion, she didn't want to live there, and eventually the house was sold to the Bulgarian embassy. After finishing the house three years later, he returned to Cambridge and philosophy, wanting to work now on visual space. In his later Philosophical Investigations, he imagined thought as taking place in a room. "A person caught in a philosophical confusion is like a man in a room who wants to get out but doesn't know how." Wittgenstein himself liked to think in Spartan surroundings—sometimes a chair in a room was all that he needed. 
Kate Zambreno is the author most recently of Book of Mutter (Semiotext(e)'s Native Agents). She has three books forthcoming: a novel, Drifts, from Harper Perennial; a series of talks and essays, The Appendix Project, from Semiotext(e); and a notebook on Hervé Guibert, To Write as if Already Dead, from Columbia University Press. She teaches in the writing programs at Columbia University and Sarah Lawrence College.