Yvonne Rainer's Poems by Corina Copp
Corina Copp contrasts the theatrical work of Yvonne Rainer with her new collection of poems, which are private and resistant to narrative, rejecting abstraction and decorative language.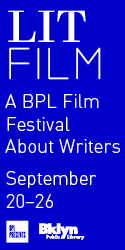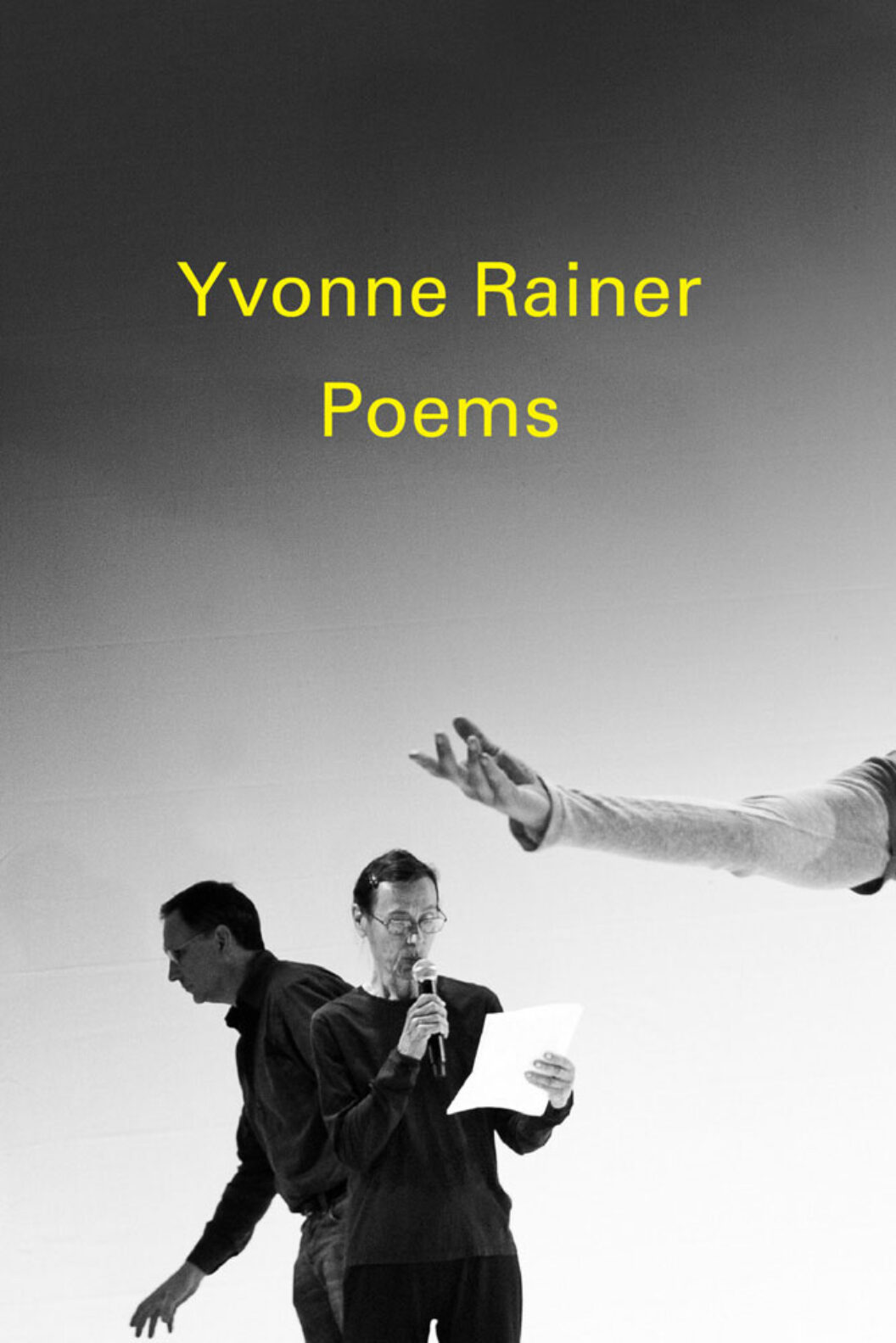 A heap of people onstage in Yvonne Rainer's Assisted Living: Good Sports 2 (presented by Performa at the Baryshnikov Arts Center last spring) willingly laughing for many minutes, whether "pretend" or "for real," prompted a moment that served both as a caesura and an opportunity for empathy. Watching it almost felt like reading fellow minimalist Aram Saroyan's famous one-word poem "Lighght," so the fact that Rainer has been stealthily writing poems can't be too much of a surprise. She is, famously, an acute observer of behavior and condition. While the physical in her stage work is neighborly with text (sources for the piece at BAC included Rousseau, Lydia Davis, and William James, among others), so it is the other way around in Poems, just out from Badlands Unlimited.
Poems is less neighborly and more orphaned, however, if looked at in the context of Rainer's other work. When text is no longer a defamiliarizing "text-image" for use in performance, it contains all manner of personality, ethics, and vulnerability. The question arises of what is really moving. Or, as Rainer asks in her poem "The World Upside Down": "Where's the compassion? / Depends on what you mean by 'where's'."
Poems is Yvonne Rainer's first collection. The legendary artist wrote about 30 of them over the course of a year, as she has mentioned in her memoir Feelings Are Facts. Somehow unwaveringly private yet resistant to narrative, the poems' distaste for abstraction or even remotely decorative language is a testament to Rainer's respect for poetry's inherent integrity as a form already telling. The poem "December 28, 1999 Flamingo Lodge, FL," the sole piece chosen for print in her memoir, reads like early Rae Armantrout—albeit, paradoxically, less fragile and axiomatic:
 
I am as heavy
with foreboding
impervious to the light
as the sound
of one palm frond scraping
 
"Oh, that's just another pelican"
 
Thoreau said
"If I could,
I would worship
the parings of my nails."

Tonally, her poems are at once insouciant and heavily particular about their breaks. George Steiner wrote of John Cage's music that "play and silence draw near to each other," and the same could be said of Rainer's poems. Yet while previously close to Cage and Jackson Mac Low, Rainer seems little affected by aleatory technique or procedure. Dialogue might disrupt the dominant, personal register, but it's used as an aspect of an imaginable scenario rather than a contrapuntal text. More determined irruptions include seven uncaptioned images placed throughout the book, which lend to the reader a sense of uncanny familiarity (a Maxfield Parrish–esque thinker, an empty kitchen). Ambiguity and power pool here, as they do in the best of the poems, "more like a multiple / risible and wrung."
Corina Copp is a poet and playwright based in Brooklyn. A chapbook of new work is forthcoming from Ugly Duckling Presse.
Originally published in
Featuring interviews with Clifford Owens, Eve Sussman, Lisa Yuskavage, Sanford Biggers, Geoff Dyer, Kenneth Goldsmith, Neil Michael Hagerty, and Peter Eisenman.