In the first installment of this two-part interview, Suzanne Snider catches up with Yvonne Meier to discuss the revival of The Shining, Meier's 1992 Bessie-winning work that involves refrigerator boxes, unmarked vans, flashlights, and macking.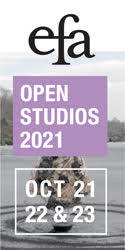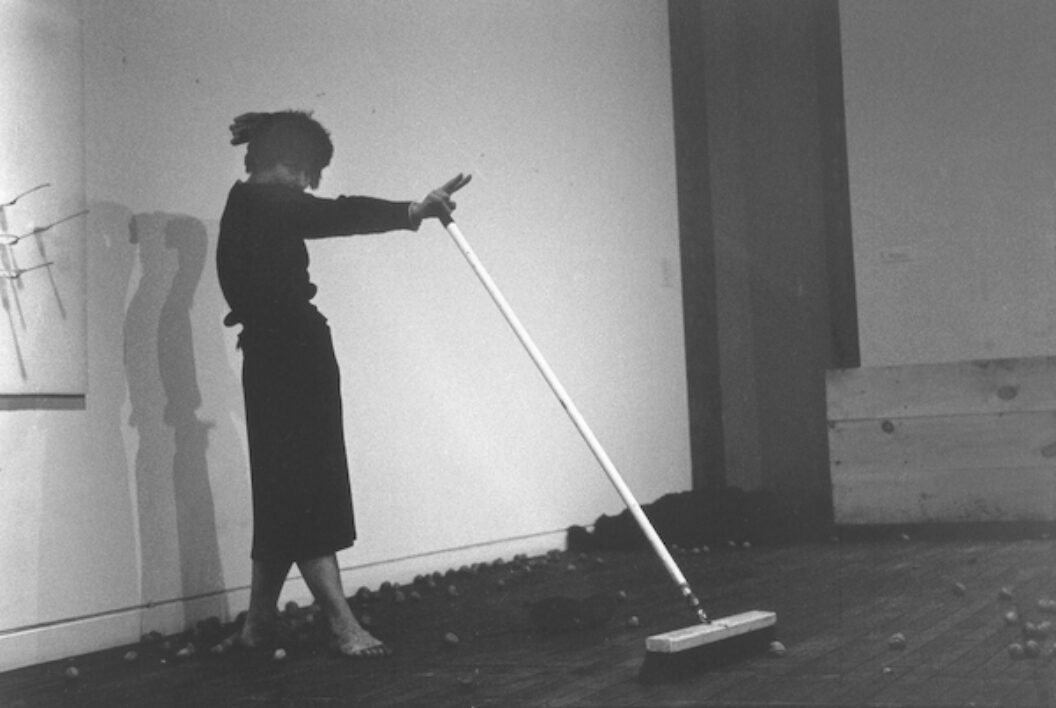 Yvonne Meier's dance classes are singular, and her choreography is legendary. In a typical Meier performance, the audience travels the course from comic to cruel in a New York minute. It was, in fact, the legend surrounding Meier's The Shining (1992) that propelled Carla Peterson, Artistic Director of New York Live Arts, to revive the piece in 2011—so she could finally see it. The most recent incarnation of the performance began at NYLA with a waiver of non-responsibility. Shortly after signing, audience members were kidnapped by a naked woman in a van who rode with them to Brooklyn. At the Invisible Dog Theater, each member of the audience was thrust, one by one, into a dark room filled with a maze of several hundred refrigerator boxes. The piece's only light came from performers' flashlights, which wildly guided the audience through the cardboard labyrinth. Just as the audience is physically and psychologically pushed in a performance, so are Meier's dancers. Her classes are equally disorienting, usually centered on a set of imposed problems or restrictions, which Meier callsScores (of her own invention). In a single dance class, Meier will draw from the improvisational techniques of Skinner Releasing, Authentic Movement, as well as Scores. She has been driving all three practices into the hearts and bodies of downtown dancers for more than 25 years.
A master improviser, Meier is a longtime favorite among dancers and choreographers and is now starting to receive the attention she deserves, the kind that propels careers from smaller downtown venues onto the stage at BAM, though Meier is the first to admit that she does not treat stages so reverently. She has been known to cover them with broken dishes and simple syrup. I first saw Meier perform in 1995, on a bill she shared with Ishmael Houston-Jones, at Wesleyan University. My mouth hung open, not because she poured sugar and water all over the marley dance floor and stomped in buckets, though this was audacious and against all rules, but because her body contained infinite spirals; it was her virtuosity, which doesn't often get mentioned when recounting the layers of props and mischief involved in her work. I stayed up all night with my college roommate and discussed the 1995 performance—Bucket Piece—that had so generously blown our minds. Houston-Jones was equally mesmeric that night, performing a sensual duet with a cinder block. Six months later, I saw Meier in the East Village. With all the passion of an eager college graduate, I said, "Your performance changed my life."
"Into what?" she asked, deadpan.
There is no piece that has loomed larger in myth than The Shining. To discuss the recent run, as well as Meier's upcoming performance at the American Realness Festival, we met in the East Village, which is where Meier began her life in New York and where she has returned, after a few stints in Brooklyn.
Suzanne Snider How did you first conceive of The Shining?
Yvonne Meier It was first performed in '92 and '93, at PS 122 and then at PS1. I had the visual idea: I wanted to fill up the whole room, a huge room, with cardboard boxes, so there would be only a little path, like for a mouse to go through. That would be the feeling you had, a huge filled space and you had only the little pathway to go underneath there. That was the visual idea, and then I also wanted to create a thriller. So I was thinking of how to create a thriller and what we came up with was this game—Clue—so different things happen in different rooms. And then there were no words because I'm a dancer. So it slowly was becoming about fear, the different kinds of fear—physical fear, emotional fear, the thrill of fear, the horror movie fear, all kinds of different fears. Some things would be funny and silly and some things would be really serious. So I was trying to lure people into the seriousness but making some parts really funny and hysterical. Yeah, but it was basically all about fear.
SS How large was the audience, in the original production?
YM We first made it only ten and then we had to add "seats." But because every audience member is led into the room one-by-one, the last one has to wait twenty minutes or something outside, so it just became more and more unfair and unbearable.
SS What were the circumstances that led to reconstructing The Shining, 18 years later?
YM Carla Peterson [the director of NYLA] had heard about The Shining and she never saw it, and she kept hearing about it—
SS —Everyone has heard about it.
YM I know. It was such pressure. Carla got a grant from the NEA. John Kelly, Trisha Brown and Meredith Monk got the same grant, and then me. It was the four of us, one grant given to each of us for a certain piece.
SS How did you feel about the idea when Carla first approached you?
YM It was great and scary because I remember that it was so exhausting the first time I didThe Shining. I was sitting in boxes praying for energy, I remember trying to hide. So I was afraid of working and creating the new piece and rehearsing every night and performing every night.
SS Did you feel you had freedom to change the piece, this time around?
YM I was really happy to change the piece because that really kept it alive.
SS What were the challenges in reconstructing the piece?
YM I forgot the choreography. I had some video shots that I watched over and over, about five minutes. I interviewed everybody to see what they remembered, like DD [Dorvillier] and Scotty [Heron], which was basically nothing. Audrey Kindred remembered things. She had this great description of how she would lead the audience into movement, in that one section which is definitely improvised. I brought her in and she gave a speech to the whole 2011 cast of how to lead the audience.
SS What other fragments did people remember?
YM DD felt like she was doing coke when she performed. She was so fantastic. She was incredible to work with, incredible, but she also made out with people in the boxes, which I never knew until later on. I met a person who said, "I was in this crazy performance of yours and somebody just kissed me or made out with me in a box." I'm like, What?!
SS No one made out with me.
YM Somebody told me, "I got bitten in my ear, somebody bit my ear in your show." In this version, the performers were more into the sensual thing, into groping people.
SS Was it obvious, early on, where this piece would be staged?
YM No, no, no, no, no, it was terrible. I was hunting forever. It was really hard and then Ben Pryor introduced me to the Invisible Dog and they just liked the piece and the space seemed perfect, right size, wooden floor, even though the wooden floor was horrible.
SS When you reconstructed The Shining this time around, did you pick up the same exact scores?
YM There are no scores. It's all choreographed. Well actually, Osmany [Tellez] is improvising.
SS It seemed like part of what the performers do is dependent on how the audience responds.
YM Some audience members would totally resist and not move at all. Some people would fight back. I think the guy from Artforum wrestled with Ishmael. Some people fell over and were buried under the boxes; some people escaped back into the maze. Somebody from the NEA came the first time and he was just dancing in the corner furiously. He was so scared to be touched.
SS He was dancing?
YM Yes, he was dancing to defend himself.
SS I can imagine someone being terrified to be picked up and carried in the dark.
YM You really had to be sensitive to what the audience wanted to do, and there was the rule that if somebody really needs to leave, we'd lead them out.
SS And did that happen?
YM Somebody really wanted to leave and Scotty said to them, "Oh no, you can take it." She asked several times when was it was over and wanted to talk to me at the end. She said, "If there would have been more light, I would have been happier." I think she was drunk too.
SS If you had to reconstruct later dances, do you have notes? How would you go about reconstructing your other pieces?
YM Usually, I would look at the videotape, definitely. But for this, I only had a five-minute edit.
SS Did you document The Shining this time around?
YM The videographer insisted on putting a light on his camera so everything is lit, it's just like daylight on stage. There's no darkness, there's no mystery, nothing. So yeah, I don't think I'll be able to use much of it. The essence of the piece is really not there.
SS What surprises me is that it's still so scandalous to be touched in the dark and be groped. It seemed like all these things in The Shining are more '90s than 2000s—to be carried, to be groped, to be kidnapped, to pour scalding hot tea in a moving van, driving without seat-belts … . you know, I was just wondering if you think of it as a historical dance of that time period—the '90s—or do you think you would still make something exactly like this, today?
YM No, I think it was of that time. I just wanted to get closer and closer to the audience. I made a piece where I crashed a thousand dishes per night, and that was already getting close to the audience when the dishes came down and all the splinters were flying around. This time, I wanted to get even closer to the audience. I don't think that's the case anymore. I don't want to get that close any more.
SS Why not?
YM I don't know. It's over. I've done it. I can't imagine getting closer to people.
SS Who were your earliest dance buddies and collaborators?
YM Ishmael Houston-Jones, Stephanie Skura. I worked for Tim Miller a little bit. And Peter Rose was really important. It was like a little club, at PS 122. We would teach during the day, teach each other, do Avant-Garde-A-Rama, do Open Movement … .
SS You and Ishmael still collaborate. How would you describe your working relationship?
YM When we teach together, I get them to the floor, he gets them up and moving around like crazy and then I get them back into the floor and then he gets them up moving around like crazy, it works great.
SS That is a good partnership. And I know that coming up at American Realness, you and Ishmael are on the same bill?
YM Yeah, we're sharing the evening.
SS Can you talk about what you're showing that night?
YM: I'm showing Mad Heidi. It's autobiographical, about being Swiss and coming from Switzerland—and all about my life.
SS I saw Mad Heidi when you did it at the Swiss Institute and I remember you were throwing a lot of walnuts and some shoes at the audience.
YM Yeah, the shoes would sort of fly over the audience's heads, the walnuts would touch the audience.
SS Does anyone ever try and discourage you from throwing the props around?
YM I remember I wouldn't get certain gigs.
SS Because of the props?
YM Yeah, definitely. PS 122 had Field Dance where lots of people from PS 122 could go and tour all these pieces and they never invited me because I was too crazy, too dangerous, too messy. Like for the Bucket Piece, I poured buckets of water on the stage, and I mix it with sugar. Or I crash a thousand dishes, I swing boards around. There were four or five years where I put out a full-length evening piece every year. It was really exhausting, plus the pieces were always so crazy that I couldn't tour them. People would be like, No, we are not bringing three thousand dishes or, We're not bringing 350 cardboard boxes and only get 200 people to see it. That was the late '80s and '90s. There are all these pieces that I only did once and that was it. All I got is a suitcase full of reviews. There's like one review after another about each piece and a huge box of videotapes.
SS What would be your dream venue to show a piece?
YM Ooh, I don't know … . maybe BAM.
SS I could see that. Is there a piece you're working on now, or thinking about?
YM I was actually thinking about recreating Pomme Frites, the breaking-dishes piece, maybe at PS 122 or through PS 122 since they don't have the space anymore.
SS Do you think you'll get the original cast back together?
YM There was DD, Jennifer [Monson] and me. Who knows?
SS Is there anyone in the dance world that you think is really under-appreciated that you wish had a little more attention and support?
YM Myself. Besides myself? Ishmael really deserves some more.
SS What is Ishmael showing at American Realness with you, on the 15th?
YM He's showing Knife/Tape/Rope. I remember it's a very violent piece and I don't remember many details. I think there's a woman who is swinging the bat at somebody.
Check back next week for the second installment of Suzanne Snider's conversation with Yvonne Meier.
Suzanne Snider's work has been published or is forthcoming in The Guardian, The Believer, The Washington Post, Guernica and Triple Canopy. She teaches at the New School University and is currently completing a book about two rival communes.