Discover MFA Programs in Art and Writing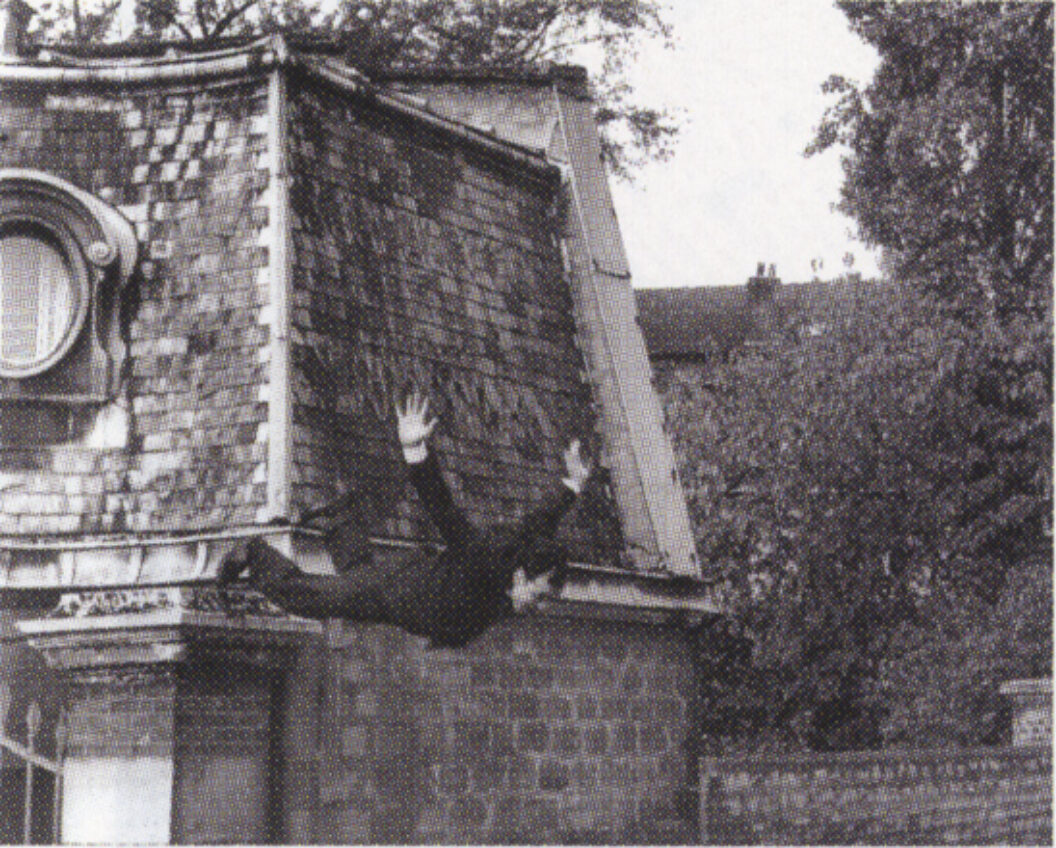 In 1946 Yves Klein lay on the beach at Nice, an 18-year-old on an outing with friends. He looked up at the azure sky and said, "I write my name in the blue." It was his first work of art, and a gesture that foreshadowed Air Architecture, a beguiling, infeasible body of work meant to resituate modern life and its denizens in an Eden of pure space. This summer the Schindler House in Los Angeles presents drawings, photographs, sculptures, films, and texts from what Klein occasionally called his "pneumatic period," which began in 1958 with his commission to decorate the Gelsenkirchen Opera House in Germany with architect Werner Ruhnau. The following year Klein began working with Claude Parent to create drawings of a palm-lined Eden, where jets of air would protect entire cities in a layered zone of thermal comfort. Sky-clad inhabitants would recline on air furniture and sleep on contouring mattresses of pure air. Disbelievers accused Klein of building castles in the sky, but though the artist wore his Knights of Saint Sebastian cape around the cafés of Paris and carried copies of Tintin and Mandrake the Magician under his arm, it would be a mistake to dismiss his ideas as deluded fantasy. Klein's Eden floats as a counterpoint to the follies of Utopian architecture: the implied, but ultimately elusive dissolution of barriers. Moreover, in the more contemporary context of James Turrell and Robert Irwin, the Land Artists' pursuit of sky and nature, Michael Asher's air curtains, and even the diaphanous trickery of Tom Friedman (spaces that have been stared at for a thousand hours, or hexed by witches), Klein's ideas seem alive, relevant and visionary.
—Rachel Kusher
Air Architecture will be on view at the Schindler House through August 29.
Originally published in
Featuring interviews with Olafur Eliasson, Ellen Phelan, Percival Everett, Francisco Goldman and Esther Allen, Ben Katchor and Alexaner Theroux, Jorgen Leth and Ann Mette Lundtofte, Michael Bell, and Mauricio Kagel.