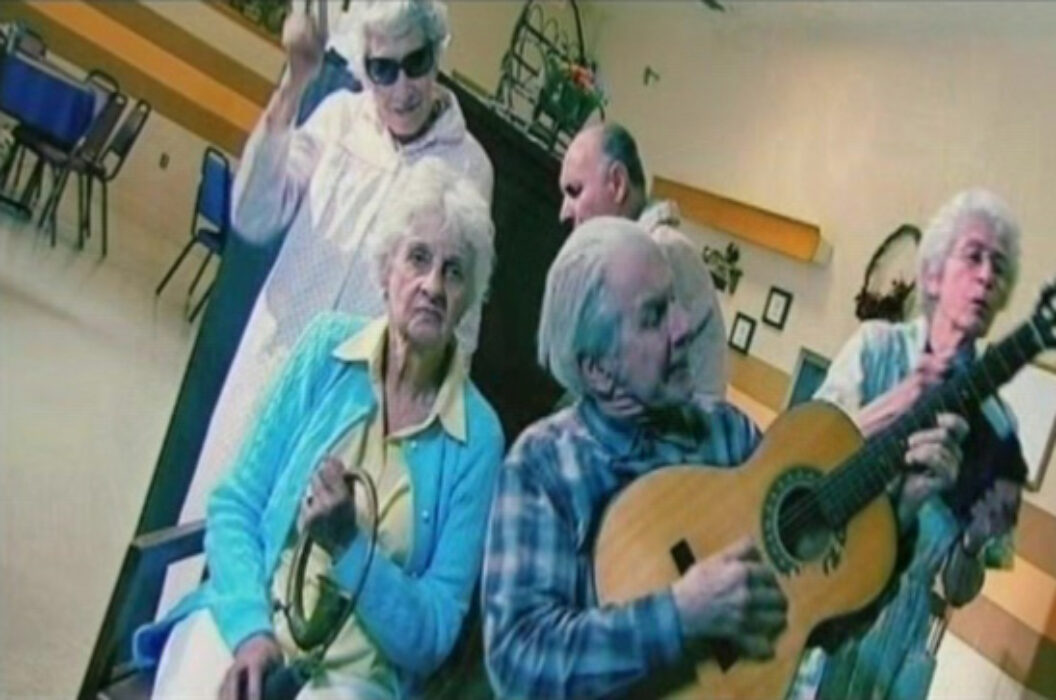 To be "young at heart" one must ostensibly be old at everything else: old hat, old fashioned, old guard. But this cloying phrase is an apt description of the Young@Heart chorus, a group of Sonic-Youth-singing, Outkast-rapping senior citizens who prove that you can teach some old dogs new tricks, and some formidable adages new wit.

Besides musicality and vocal talent, the defining criterion of the group is age: each member of Young@Heart is 72 or older. Many of the group have lived through both world wars. One member fought in the Battle of the Somme. Founded in 1982 at an elderly housing project in Massachusetts, the group pooled its members' experience to create a vaudevillian array of music, comedy, and dance for a local audience. The group has since gained acclaim on an international level through annual tours of Europe, and has starred in a self-titled, award-winning documentary film. They've also generated Internet buzz through member Fred Knittle's rendition of Coldplay's "Fix You," which boasts nearly half a million hits on YouTube.
The elderly perspective of Young@Heart's members imbues the group's repertoire with a new—er, old—perspective. As they stand on stage, some energetically dancing, others perpetually attached to the breathing machines that they depend on to live, the music they sing takes on a dim irony. After all, "Should I Stay or Should I Go" has a completely different meaning when sung by an octogenarian.
Under the direction of Bob Cilman, Young@Heart embraces this morbid humor, which is nowhere more apparent than the title of their just-released debut album Mostly Live, comprising mainly concert recordings.
Mostly Live plays out as a poignant celebration of life from the vantage of those who continue to live it to the fullest. The subtle crinkle of a voice, the improvised rhythm of a chorus too breathy to keep up, the odd resonance of a familiar phrasing all come together to create a soundscape that is both catchy and eccentric, an easy listen with a darker underbelly. Their satirical approach is reminiscent of early Talking Heads, and it comes as no surprise that David Byrne will bring them to New York City's Town Hall in October. Though not all senior citizens would as willingly trade in their Bach for Bowie, the Young@Heart chorus gives unique expression to the songs we thought a later generation owned.
Originally published in
Featuring interviews with Marine Hugonnier and Manon De Boer, Peter Doig and Chris Ofili, Richard Pare, David Malouf, Junot Diaz, Isaac Julien, R. Stevie Moore, Annie-B Parson and Paul Lazar, and Winter Miller.