Doing justice to Jack Kerouac in Todd Tietchen's The Unknown Kerouac and Jean-Christophe Cloutier's La vie est d'hommage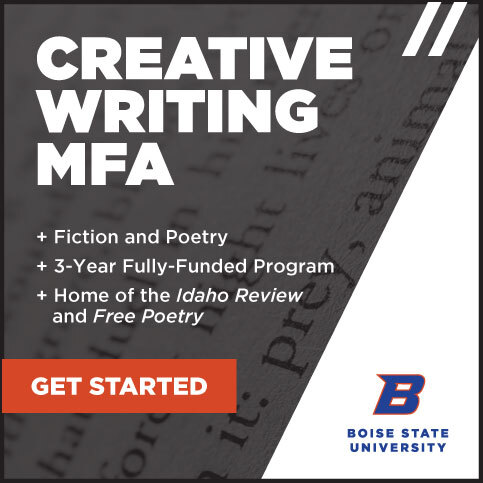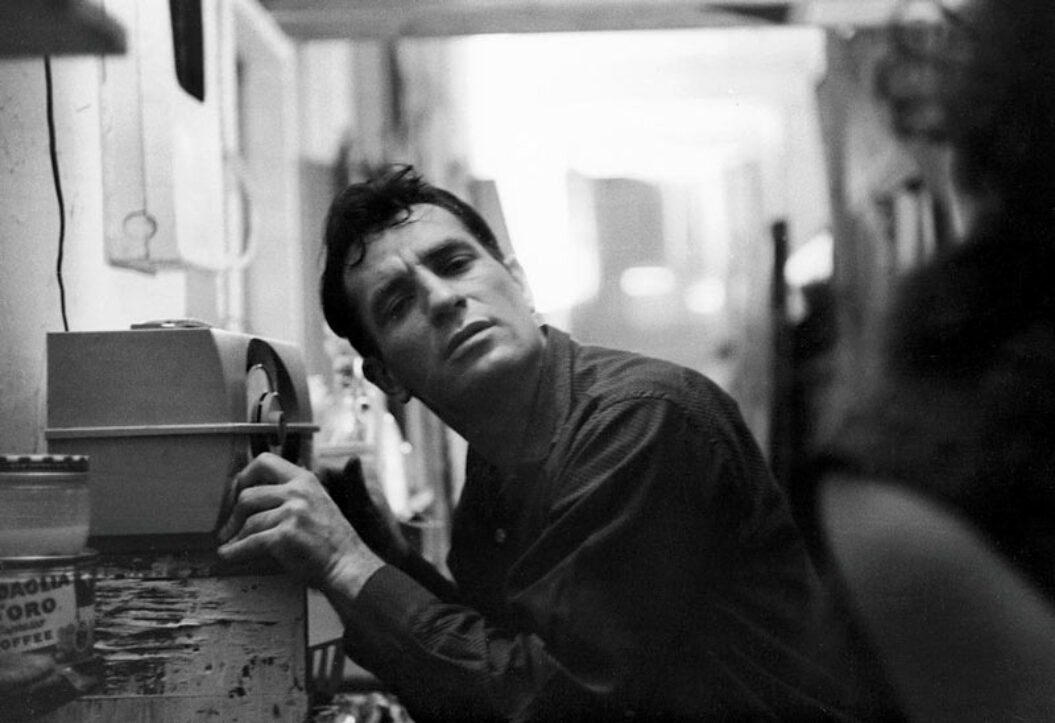 When Jack Kerouac died in Florida in October of 1969, it was a local event in New England. The Boston Globe clipping I still have, "Jack Kerouac's Days on the Road Are Ended," has a Lowell dateline, noting that "last night this dreary old mill city, dominated by factories and tenements, sadly remembered its native son." Of course, Kerouac's "days on the road" had ended long before. By the time On the Road came out in 1957, many of the books Kerouac is most well known for were already written but unpublished (and once they did come out, many went out of print during and after his lifetime).
Only now, at a remove of more than 45 years, are we starting to get a fuller picture of the enormity of Kerouac's achievement, and the extent to which it has been misunderstood, denigrated, and distorted. Because of the vastness of Kerouac's archive, held in the New York Public Library's Berg Collection, the need for serious textual scholarship and intelligent editing has been paramount. While Kerouac himself was a meticulous archivist, organizing all his work carefully, the editing quality of the posthumous work has varied, sometimes wildly.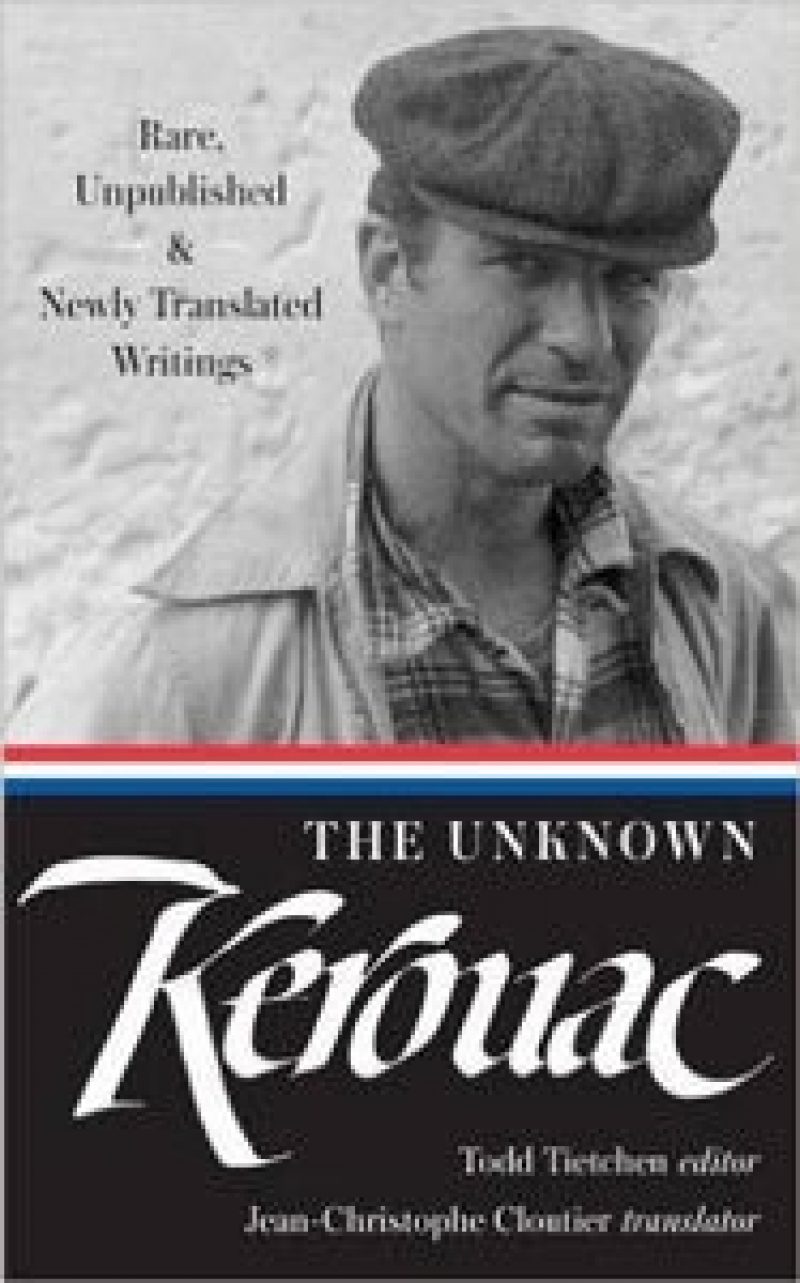 These two superbly presented and edited books, The Unknown Kerouac (Library of America, 2016), edited by Todd Tietchen with translations by Jean-Christophe Cloutier, and La vie est d'hommage (Boréal, 2016) edited by Cloutier, boldly stand out and finally give us a more sustained and coherent reading of Kerouac's full oeuvre and his conceptualization of "the Duluoz legend," the interlinking of all his novels as a series of episodes in the larger tale. For Tietchen, this is his third edited volume of Kerouac and the quality of his work remains exceptional.
One of the great revelations here is that Kerouac wrote serious work in his mother tongue, the French he grew up with in Lowell, with its "Little Canada," as a member of a community that had landed in New England during the great 19th and early 20th century exodus from Quebec, when some 900,000 people emigrated in search of work and better wages, with a reputation for being ready to take on anything. In fact, Pierre Vallières, political activist and intellectual leader of the Quebec Liberation Front, wrote a book about these communities, translated into English in 1971 as White Niggers of America, something that might offer perspective on Kerouac's background and the social context in which he was seen and saw himself.
Indeed, Kerouac, the scholarship kid, didn't speak English until he went to school and had an accent into his 20s, only making it out of the "dreary" mill town of Lowell because of his talent as a football player. Tietchen's meticulous biographical timeline makes a point of mentioning the jobs Kerouac actually held: gas station attendant, construction worker, short order cook, worker in a ball-bearing factory, security guard, baggage handler, kitchen worker in the U.S. Merchant Marine, parking lot attendant, and railroad brakeman. Tietchen also mentions that when Kerouac's sister Caroline (known as Ti Nin) died in 1964, she was buried in an unmarked grave because there wasn't enough money to pay for a headstone. He also marks the known incidents when this "Beat legend" was beaten up outside of bars: broken arm, broken nose, and possible concussion in Greenwich Village in 1958; two broken ribs in Florida in 1965, and cracked ribs, again in Florida, in 1969.
The Unknown Kerouac is full of treasures, early journals, a journal he wrote in 1951 while recuperating in a VA Hospital from an acute case of thrombophlebitis. In it, Kerouac finally finds the language and form we have come to consider most his own. But we also find out, through Jean-Christophe Cloutier's mind-bogglingly brilliant translations and notes, that Kerouac only finds this form and language through his movement in and out of French. Two of these longer texts, The Night Is My Woman and Old Bull in the Bowery are, in effect, almost co-productions, since there are English passages by Kerouac in the original French text which are now blended in with Cloutier's flawless translations.
In the introduction, Tietchen deftly notes the attention Kerouac pays to Chaucer's Prologue to The Canterbury Tales in a 1949–50 journal called Private Philologies, Riddles, and a Ten-Day Writing Log:
Not only is this allusion perfectly at home among the searching experiments of Kerouac's road-worn journal, but it shows that his interests in migratory experience and road narrative have as much to do with long-standing archetypes of pilgrimage and quest as they do with the longings of the postwar period, or the history of the French-Canadian diaspora.
One gets the distinct feeling, in reading this and similar passages, that more than some literary and historical contextualization might have been forced to the cutting room floor. This institutional tendency to want to short-circuit broader interpretation and reception of our most vital cultural figures is, of course, endemic in the realm of US publishing, but Tietchen seems to have done the best he could under the circumstances.
In addition to an array of shorter pieces, Memory Babe, a sweet recollection of youth in Lowell, and I Wish I Were You, Kerouac's re-working of his collaboration with William S. Burroughs, eventually published as And the Hippos Were Boiled in Their Tanks, fill various holes in the Kerouac oeuvre, making us aware of the extent to which he continually reworked and reconceived his material. There's also a lengthy written exchange between Kerouac and trusted friend and novelist John Clellon Holmes that provides the most unadulterated and direct self-assessment of Kerouac's work on record.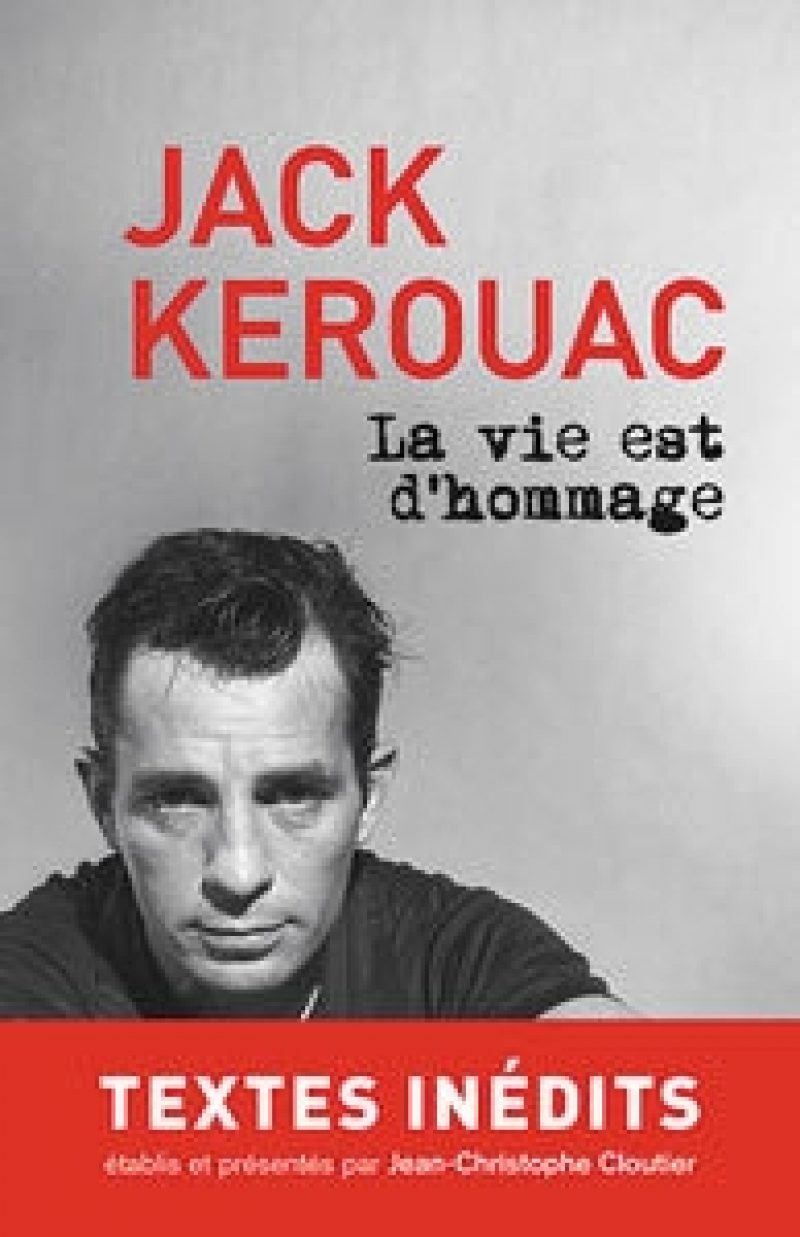 For those dedicated Kerouac readers able to read French, Jean-Christophe Cloutier's La vie est d'hommage is truly the pièce de résistance. We are given almost all the extant French texts Cloutier was able to retrieve and reconstruct from the archives, as well as an extended essay, expanding greatly on the shorter essay included in The Unknown Kerouac. We soon come to see the very different understanding that our French speaking neighbors to the North have of Kerouac's importance, where he is often considered Quebec's earliest "post-colonial" writer in that he was one of the first to commit the spoken language to writing, often spelling phonetically to capture the nuances of local speech and language patterns. Cloutier's attention to these details, as well as to the larger social and historical contexts, provides a new understanding of Kerouac's unique contribution to American English, to the point where Cloutier can write: "In a sense we've always been reading Kerouac in translation." But Cloutier also enables us to get at least some feeling for Kerouac's central place in the writing of survivance, that unique combination of survival and resistance that was the "rallying cry" of the Québec diaspora, and connect it seamlessly to the linguistic torment, so eloquently delineated by the late Édouard Glissant (as Cloutier points out), in the transition from oral to written language undertaken by colonized people; it is within this matrix, finally, that we can begin rereading the stunning lifetime work of Jean-Louis Ti Jean John Jack Kérouac.
Ammiel Alcalay's books include After Jews and Arabs, Memories of Our Future, Islanders, from the warring factions, "neither wit nor gold" (from then), and most recently, a little history. He has translated widely from many languages and is the general editor of Lost & Found: The CUNY Poetics Document Initiative, a series of archival texts emerging from New American Poetry. He teaches at Queens College and The Graduate Center, CUNY.