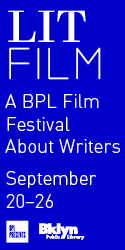 This article is only available in print. However, you may purchase a pdf of the issue in which this article appears, here.
Originally published in
Featuring interviews with Eric Bogosian, Rick Moody, bell hooks, Dennis Cooper, Jack Whitten, Michel Auder, Hanif Kureishi, Joel Thome, Keith Antar Mason, and Allison Anders.