The Serene Background of the Future: Yoshio Ojima Interviewed by Spencer Doran
The pioneering ambient music artist discusses the computer programs, musicians, and spaces that shape his soundscapes.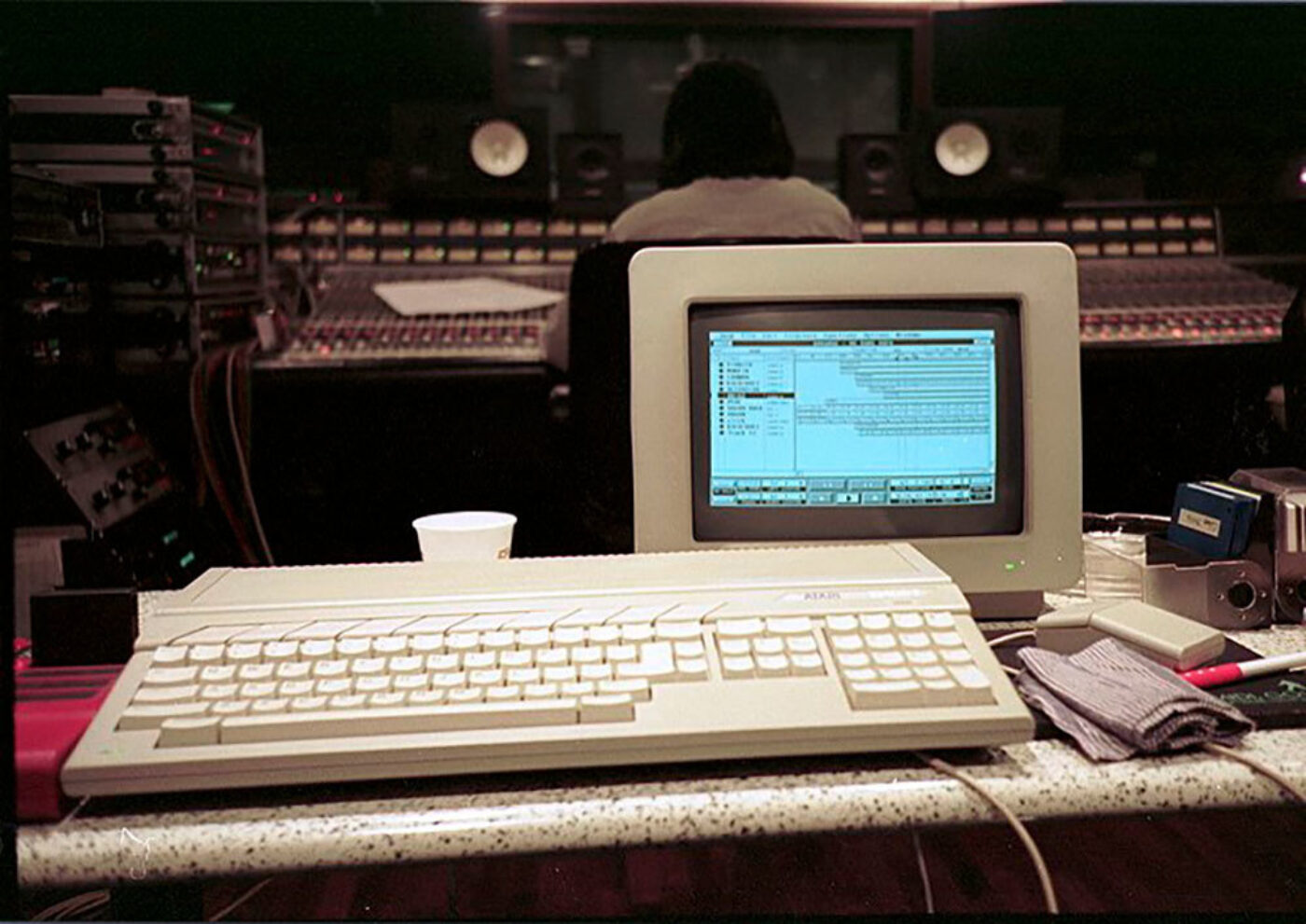 Since the early 1980s, Yoshio Ojima has forged a unique path in the world of electronic music, seeped in the possibilities offered up by technology's ever-shifting edge. Created in the mid-'80s just as fully digital workflows became available, his work on albums like Une Collection Des Chainons: Music For Spiral (1988) put forth a unique and highly advanced vision of ambient music as technological extension, as emotional space, as the serene background of the future. It spoke in a specific language between user and interface that would proliferate globally throughout the 1990s and 2000s by musicians on laptop computers as ambient music's environmental space shifted from the physical to the virtual.
Ojima was crucial to my own research for the compilation Kankyō Ongaku: Japanese Ambient, Environmental & New Age Music 1980–1990 (2019), as he was not only an important figure in the scene, but a historian of it as well. He frequently acted as an accelerating force for the circles in which he moved, helping to start the careers of musicians like Ryoji Ikeda and Hiroshi Yoshimura and producing a series of CDs for the Wacoal Art Center that partly defined the experimental and culturally refined world of early '90s Tokyo. His longstanding creative partnership with pianist Satsuki Shibano continues to this day; along with Ryan Carlile, we all collaborated on the album serenitatem, which is out now.
—Spencer Doran
Spencer Doran You have long been an early adopter of new advances in musical technology, including now-standard digital audio workspace (DAW) software like Cubase and Pro Tools when they were in their infancy in applications like Pro-24. I'm very interested in this notion of composition represented as a temporal space external to reality and how this shapes the architecture of composition itself. At the time that this software was first coming into use, did working with musical information this way feel radically different? Was it as massive a shift as I'm imagining?
Yoshio Ojima At that time many musicians, including me, were much more absorbed in the convenience of MIDI sequence software, using it as a way to go beyond the limitations of traditional multi-track recording. But for me the real paradigm shift was the waveform editing software Sound Designer (Digidesign's precursor to Pro Tools) configured with the Sound Tools audio interface (I/O). This allowed for a fluid process of editing sound files on the computer, which brought forth the possibility of an approach to composition that wasn't trapped in conventional musical time.
SD Yes, this is exactly the new kind of digital space that seems historically significant; it makes me think of what Iannis Xenakis called "outside-time." I'm also thinking, in part, of your use of early generative music software like SSEYO's Koan Pro or Cubase's Interactive Phrase Synthesizer. What drew you to these tools, and how do you situate them in your creative process?
YO MIDI sequence software was initially designed as a tool to faithfully reproduce performance, but I was more interested in how it gave opportunities for permutation and fluctuation, the manipulation of the inputted data. I found these approaches advantageous to produce minimal, long-form compositions—like, for example, environmental music—and I was able to accomplish this initially with the Interactive Phrase Synthesizer mounted in Cubase. Since then I've used many generative music softwares, including SSEYO's Koan Pro. My journey of searching for new tools still continues.
I initially became interested in your work as Visible Cloaks because you use this kind of approach, which was once experimental, as a way to create iconic and friendly melodies. Listening to your music reminded me of the excitement I felt when these methods were first born, but at the same time it made me realize that there are still many things left to do. Is there a specific possibility you feel in generative music software?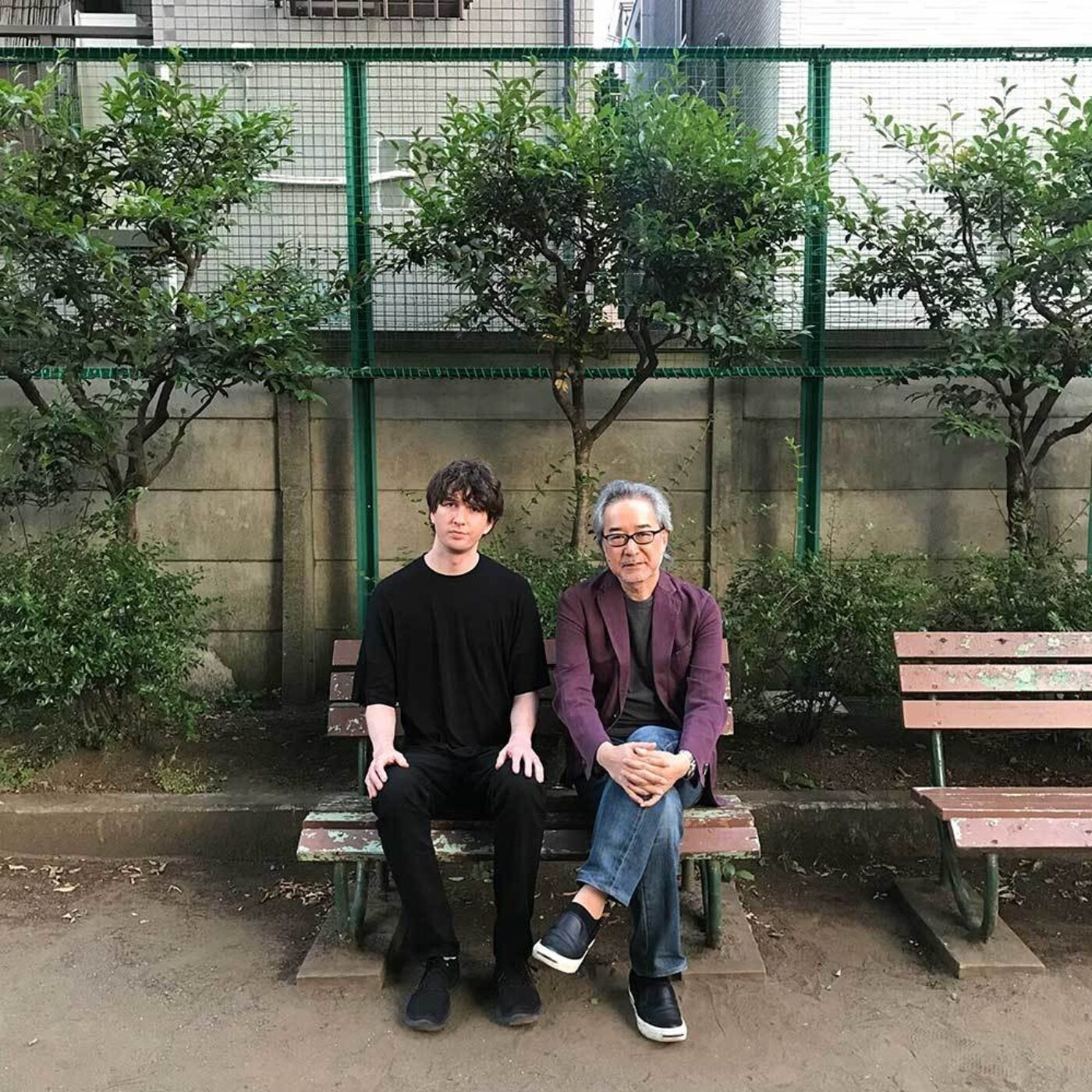 SDFor me the possibilities are more about the augmentation of the creative process—a way to generate ideas that can be further refined and manipulated. Joi Ito [director of the MIT Media Lab] has said that he feels the future of artificial intelligence is not a form of consciousness that will replace the human mind, but instead a series of tools that will be used to augment human capabilities—a process of integration, or even collaboration. I suppose I've never really wanted to use generative tools to create a final output, but more as a way to look outside of the self for inspiration and unimaginable directions. Though I'm also drawn to the fact that you can create compositions that don't have a solid, finite form.
How did you first become involved in Hiroshi Yokoi's St.GIGA project? To me, it seems to be something that is historically without much precedent, not just in corporate radio, but also in sound art. Was there a conscious intention to approach the programming like that of a sound collage or soundscape?
YOSt.GIGA was a digital radio station by the world's first satellite broadcasting company, WOWOW Inc., which broadcasted a stream twenty-four hours a day with music, natural field recordings, and narration coinciding with the rise and fall of the tide and moon—a "tide table." During that time, I produced environmental music for the cultural-facility complex Spiral, a building in Tokyo's Minami Aoyama commissioned by the Japanese lingerie company Wacoal, and compiled it as the CD album Une Collection Des Chainons: Music For Spiral. St.GIGA's broadcast played the album a lot. Soon after, my direct involvement started, and I produced original music for St.GIGA as well as helping with program production. Unfortunately, the sound stream St.GIGA played was too unique for that time and couldn't get many listeners. It had to turn into a normal radio station after only two years. Still, it left a deep impression on me, and I later drew on it for serenitatem.
SDWe have spoken before about shizukesa (静けさ) [a complex Japanese concept that can be translated as serenity, tranquility, stillness, quiet, or even silence] in your solo work and in your collaborations with Satsuki Shibano. I feel like this could be extended to St.GIGA as well.
YOYes, the quiet music stream that I tried for St.GIGA is one of the bases of serenitatem. By producing with you, many new explorations were added, and it became more universal shizukesa music—especially with the use of new technology, which has erased the border between music and natural sound to create a new kind of musical texture.
SDWhen did you first meet Satsuki Shibano, and how did your long-running creative collaboration begin?
YOSatsuki Shibano had a specialized classical music education, and she made her debut as an interpreter of ‪Erik Satie's piano music. I got an offer to produce her in a style outside of the classical framework; thus the album Rendez-vous was born. Through production, we've taken advantage of two different musical approaches, creating new timbre between piano and electronic instruments. The collaboration continues to this day.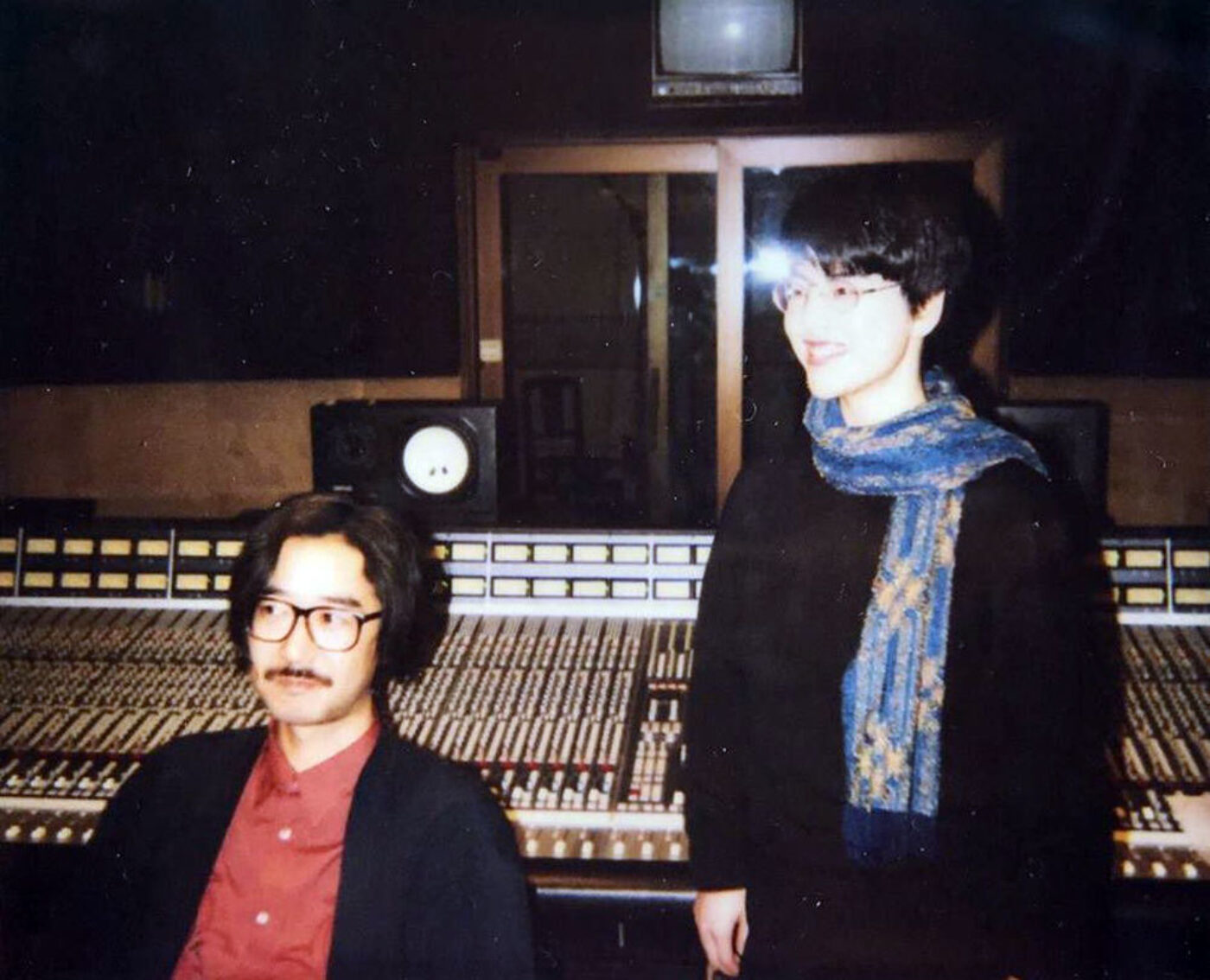 SDYou were also both part of a generation of musicians that went to the Art Vivant record and book store in the Seibu Museum, where Satoshi Ashikawa worked. I have always been drawn to the idea of the record store (or the book store) as a place of cultural acceleration, a marketplace for ideas that also acts as a beacon for like-minded musicians and artists. Of course this is something that is shifting as these spaces become digital. Do you think the kind of creative exchange that they offer is going to become a thing of the past? How is this kind of environment shifting in Japan?
YOWhen there was no internet, the Art Vivant store was my only source of information for music and art. It was a treasure that this kind of rare information was introduced with such precise comments by an excellent selector like Satoshi Ashikawa. I think that this in-person dialogue about art and culture still remains in Japanese shops in a certain way, but it's encouraging to know that it's also being received by people living abroad, thanks to the internet.
Visible Cloaks, Yoshio Ojima, and Satsuki Shibano's FRKWYS Vol. 15: serenitatem is available from RVNG.
Spencer Doran is a composer and sound designer based in Portland, Oregon, who records and performs as half of Visible Cloaks and co-runs the label Empire of Signs.