Negotiating Patches of History: Yoruba Richen and Alden Jones
The documentary filmmaker and memoirist discuss intersections in their storytelling processes.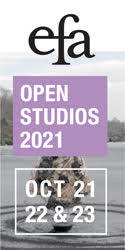 In 2020, I published The Wanting Was a Wilderness, a critical memoir that interrogated the most authentic way to tell a true story. I had planned an in-person book tour but, like all writers launching a book in 2020, found myself talking about my craft on a series of screens instead. In early 2021, Yoruba Richen, a documentary filmmaker and my classmate at Brown University in the '90s, would begin her own series of public talks on her new film for PBS, How It Feels to Be Free, a documentary celebrating the groundbreaking careers of six Black female entertainers executive produced by Alicia Keys. Through these little screens and coinciding public artist talks we reconnected, galvanized by the intersections between memoir and documentary filmmaking. This prompted a discussion on the forces behind our fact-based work that originated over Zoom and continued via email.
Feminism has long debated the importance of personal versus political. In Yoruba's work as a documentary filmmaker and in my own as a writer of prose, we found the key to a story's message has everything to do with handling individual experiences as attentively and authentically as possible. Here we share an edited version of our recent discussions.
—Alden Jones
Yoruba RichenIn reading your book I was struck by the similar processes of how we each got started on making a documentary and writing a memoir. You wrote that you may have an idea of the story or statement you want to make, and the subsequent development of scenes, the evidence that supports your ideas, a "show don't tell" approach—all of that is very documentary.
Alden JonesIt's also about negotiating these little patches of history that make up your story and can't be altered. When I'm writing memoir, I have certain pieces of my personal history locked in, as I imagine a filmmaker has certain footage they know they have to use or facts to emphasize. As a memoirist I have certain goal posts I know I need to reach, and part of what makes writing it fun is that there is a lot I don't know; there are narrative questions I need answered, and the big question of how I'm going to pull it off as a rounded-off piece of art with payoff for the reader.
With your film The Killing of Breonna Taylor, for instance, you may generally have known the skeleton of the story. How much do you know in the beginning what your story is going to be about, and how much do you develop your message in the process?
YRThe Killing of Breonna Taylor was unique because we made it in just three months. We worked very quickly because of all that was happening, starting in June for it to be broadcast in early September. The New York Times's production team asked if I wanted to be a director on the project as part of their docuseries The Weekly, and of course I immediately said yes, but the thing was we actually didn't know a lot. The goal of the film was to find out as much as we could about the events leading up to Taylor's death. The police weren't talking. There was so little that was known about why it had happened. So that was our question going in: Why and how did this tragedy occur? And because it was so fast the producers put a lot of resources into helping to uncover that. An investigative reporter worked the police side, trying to find out their side of the story; I was working with the family, their lawyers, and Kenny, her boyfriend who survived that night, to tell their story. I'm proud that we were able to release the film before the results of the state investigation were made public, because that investigation was really based on a police narrative. Our film showed that their narrative was not by any means the full story of what happened to Taylor.
In How It Feels to Be Free, the story developed more gradually. It is based on a book about six women and how they impacted and changed representation for African American women on the stage and screen, and in their respective time periods and fields. There were parts of their stories I knew I wanted to tell and parts I knew I wasn't going to tell. For example, it wasn't a biography. It wasn't a birth-to-death narrative. Knowing that helped me to structure the film.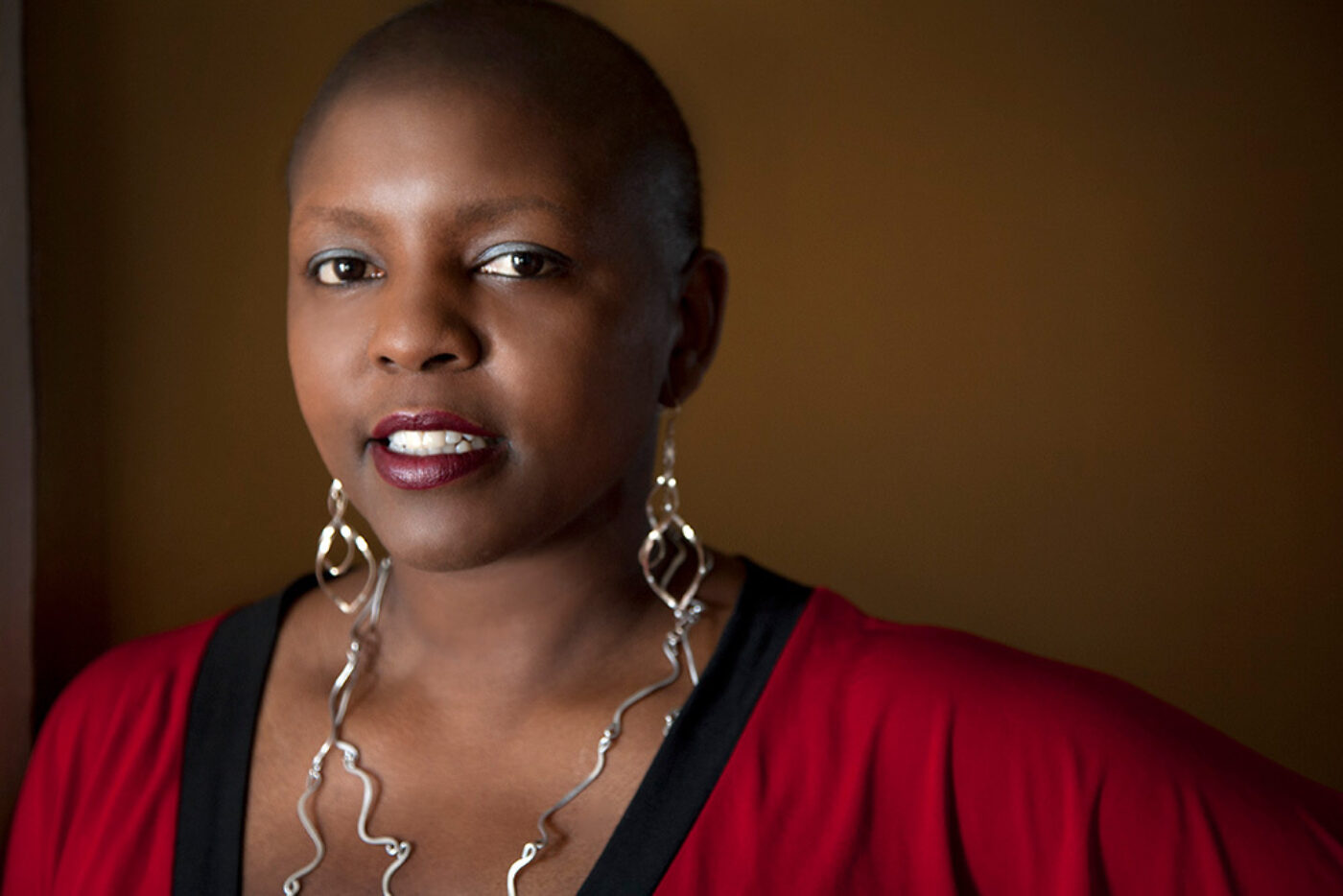 AJDo you work with a script, or is it more like assemblage?
YRNormally, I don't work with a script. But I do have a general outline for the film. This is usually in some kind of treatment form where I am putting the scenes of the film into acts, figuring out the story arc, where there is conflict, tension, and so on. It really goes back to that basic concept of the three-act structure.
How It Feels to Be Free actually had a partial script, because I'd written one in order to apply for a grant. The editor and I were able to start with that script, which of course we restructured and restructured while figuring out what additional footage and interviews were needed to fill the gaps in the story. When you don't have a narrator, you have to have the archival and the interviews basically narrate your story. I try not to use narration in my documentaries.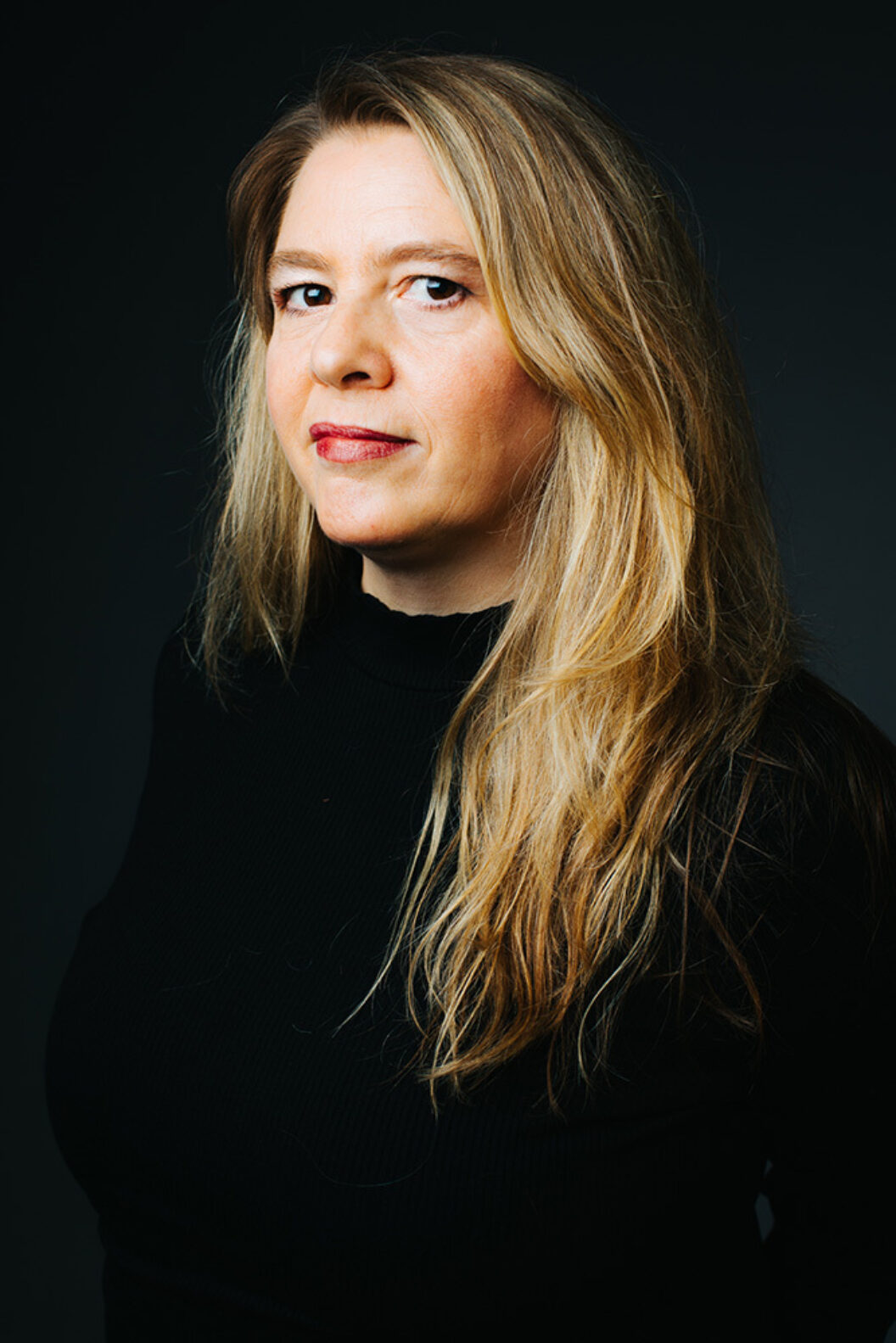 AJThat's always an interesting question about how present or visible the maker might be in the film or a text. One of the reasons I decided to break the fourth wall in The Wanting Was a Wilderness was that I was struggling with this idea of telling the authentic story, and I thought addressing the reader directly would help me to tell the story most honestly in terms of the writer/reader contract—like, "Reader, I'll be direct with you about what I'm doing: I'm creating a cliffhanger and hoping it will keep you reading, and that you'll trust me to return to it." But I was showing my hand in terms of craft, revealing how I was coaxing the information into a narrative rather than telling the reader how to interpret the information. In narrated documentary film it can sometimes feel like the viewer is being told what to think, that there is only one way to interpret the information. But, of course, the interviewer or filmmaker is there in all cases, directing the line of questioning, taking the viewer down a specific path, whether the viewer is aware of them or not. What are your thoughts on narration and why you prefer not to use it?
YRThere's been an evolution in documentaries which I think has made them much more appealing to broad audiences. It used to be you had a narrator, the "Voice of God," who would tell you everything. We've moved away from that, which I think is great. The Breonna Taylor film wasn't narrated, which was a departure for that particular TV series. In their first season, they had a reporter basically narrating, but this season they wanted to be more authentic. You do hear me asking questions from time to time in that film.
AJYes, very quietly.
YRI call it my Perry Mason voice. You hear me asking questions to the Jefferson County Prosecutor: "Why didn't the police go back into the apartment after they shot Taylor? There were supposed to be drugs and guns, but nothing was ever found." It's become acceptable to have that voice pop up even though you don't see me on screen. In How It Feels to Be Free I wanted the story to be told through the voices of the women themselves, through their archives.
For Green Book, the Smithsonian channel required narration, so I narrated it. I said, Okay, if you're not going to get Viola Davis, I'm going to brush off my acting skills and do it myself. That was actually fun. With memoir you always have narration, and you are always the narrator—the whole time I was reading The Wanting Was a Wilderness I was hearing your voice and picturing you speaking. Fiction, too, can be like that, where a narrator is in control of the reader's experience. But in fiction you can have multiple points of view, and in memoir there is only one: the writer's.
AJI'm plotting a novel now, and it has four main characters, and it's been a very different exercise from the unwavering point of view of The Wanting Was a Wilderness. In that book, I was trying to tell the literal truth, and with this novel I'm trying to tell a more global truth through perspectives that might be very different from mine. It's a very different way of looking at truth. With documentary and memoir, it's all supposed to be literally true.
YR Based in fact. Yes.
AJBut in either genre, you can use the facts to tell a story that makes you, or your subject matter, look the way you want it to look. One of the ways you can do that is by leaving certain facts out.
YRYour book mentions that in Cheryl Strayed's memoir Wild she depicted her heroin use in a more toned-down way than she had in her earlier essays where she'd written about it with more rawness, owning the pleasure of it.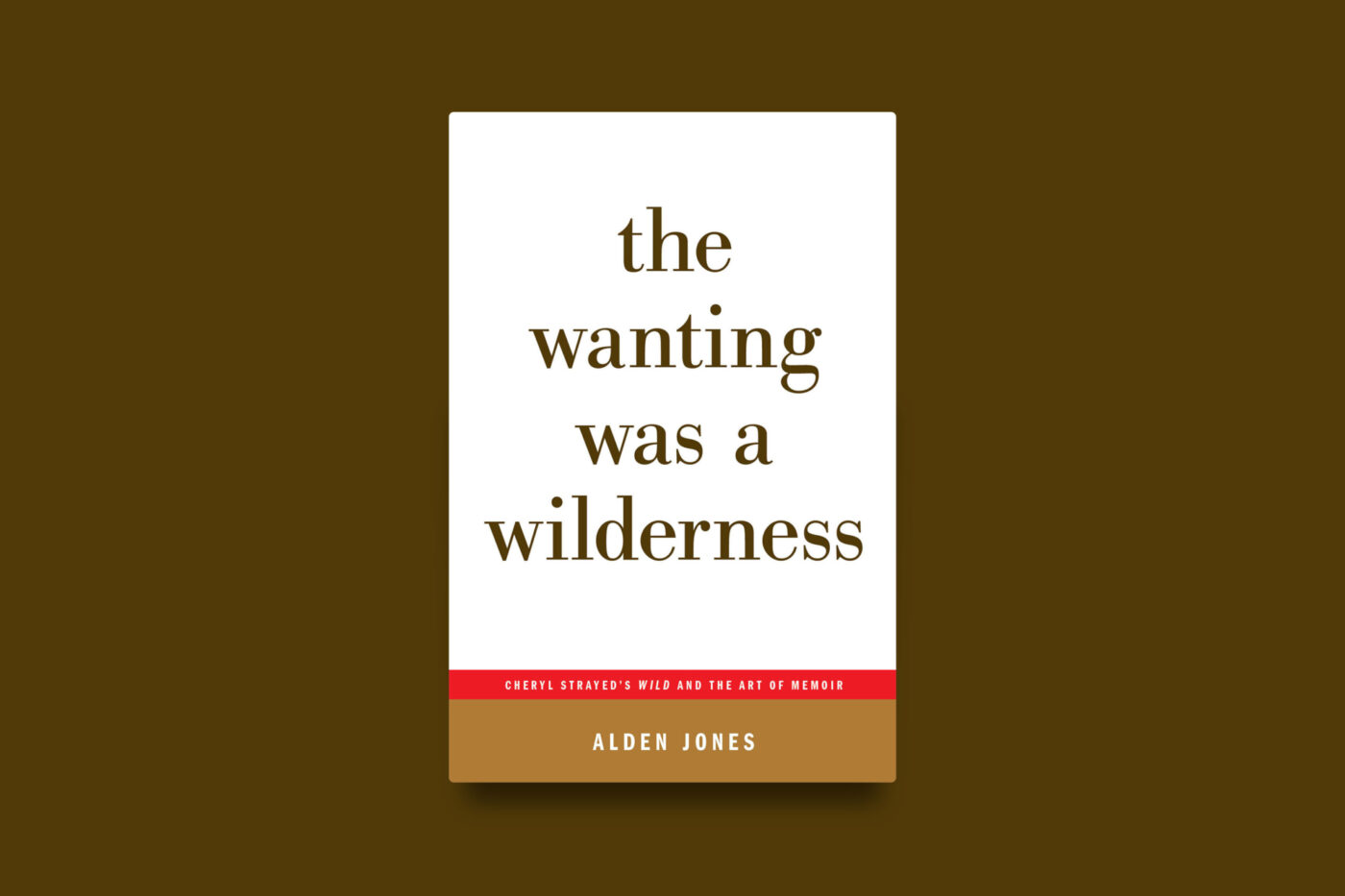 AJYes, the heroin use and the way Strayed talked about her promiscuity in Wild was a hot and sticky place for me in terms of critique, because she'd already written about her heroin use and infidelities in those early essays, and I found her approach in Wild more moralistic, more "drugs are bad," as if to avoid alienating a general reader. Both versions were "based in fact"; but what does it mean that in an essay heroin and sex are described as pleasurable, and in the later book they are exclusively destructive? When I spoke to Strayed about this, she explained that the rawness of the writing in her early essays had more to do with her being a much younger writer when she wrote them. The material was the same, but she had more than a decade of acquired wisdom and distance when she wrote Wild. The story you have to tell changes based on where you are in your life when you're writing the story. Truth is a fluid idea in that way. Sometimes I feel fiction can tell a truer truth than memoir.
YR My mother [the playwright Aishah Rahman] was a writer, and she wrote a memoir called Chewed Water, but she called it a fictionalized memoir. She was a foster child and had no knowledge of her biological parents; she had their birth certificates, and she knew they migrated from North Carolina and Virginia to New York City. For the book she created this life for them, but those experiences aren't true to the exact letter. And that led into the true experience of the first eighteen years of her own life. Having made a few archival films that focus on the African American experience, there are the same challenges. For one, it's hard to find footage of Black life before the '60s. The white media wasn't telling our stories or documenting our lives. Hence the archive is problematic for Black people; there is an absence, and when our stories were told it is through a white lens, so it was often misrepresented.
AJYour films have reached such a wide audience, and you've done so much work with contemporary injustice and its history in this country. Do you think of your work as activism? What is the link between art and activism?
YRI think storytelling, reclaiming our history, is a form of activism. That's what I try to do with my films. I just read an article about authentic documentary storytelling as liberation. I love that! But it has to mean that you are not only centering voices from the margins in your work but that in your practice you are also empowering others from those communities to learn how to tell their own stories, building skills and collaborating with your subjects as much as possible. I think this kind of filmmaking can go a long way in changing destructive narratives and frankly challenging the lies about history and the contemporary experiences of people from marginalized communities.