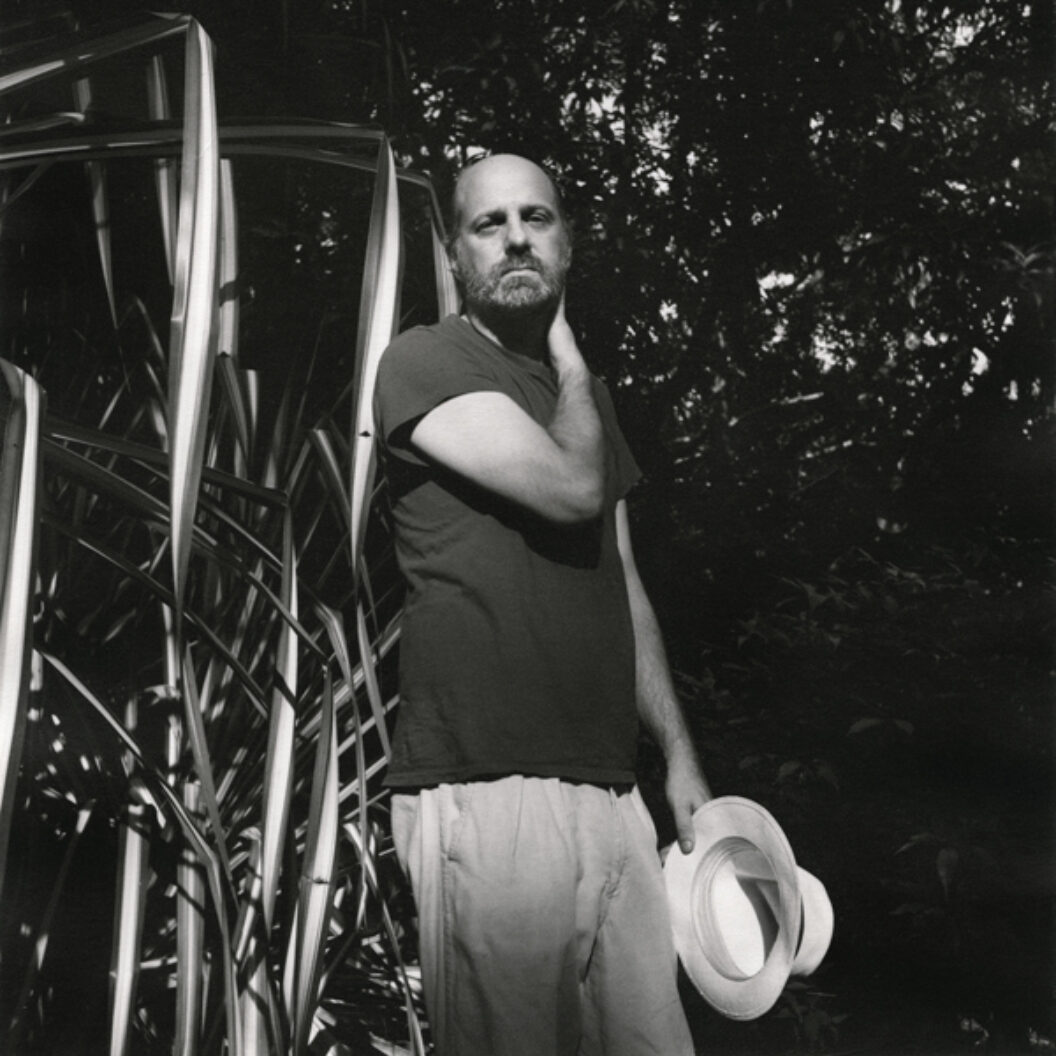 The work of Rudolph Wurlitzer is impossible to contain, pin down, or wrap-up. A writer of immense talent, he has produced five dense, challenging novels and a dozen screenplays that, rather than simply begin and end, just happen. Everything in his work is fluid, constantly in motion: destination, identity, purpose are always changing, never stable. Crossing borders, Wurlitzer's writing for film remains consistent and defiant. It's hard to think of another writer who made the transition so easily without compromise.
I spoke to Wurlitzer after the opening weekend of Drop Edges of Yonder, a new retrospective at Anthology Film Archives, where he gave a reading (from the forthcoming reissue of Slow Fade) and had the chance to revisit some of his old films. A retrospective can often signal the end, but with most of his work now available to explore, for the first time in a long time, it seems more like a beginning. As Rudy told me, "I'm still on this side of the grass."
Craig Hubert How was the performance on Friday?
Rudolph Wurlitzer It was very interesting reading with Will Oldham, who's a very interesting guy. And he had another guy reading with him, Alan Licht, who's a good composer and very smart guy. So it was fun to break up the whole reading—usually it's sort of deadly to go and hear an old geezer read from his book, you know? So we figured out a way to do it was have a couple of readers and make it more sort of theatrical and have a narrative involved. My wife Lynn Davis, who's a photographer, put 100 of her photos and slides in the background, blown up, moving across the screen. So that was great. That resonated with the journey of the book. So that was cool, we sort of survived that. The films, I saw two of my old films. It's interesting, because films date more than books do, at least for me.
CH Was this the first time you'd seen some of those films?
RW I'd seen Pat Garrett & Billy the Kid before, but I hadn't seen it in a long time. I hadn't seen Glen and Randa in 40 years, so that was really strange. (laughs_) I didn't remember it at all. It fills you with all kinds of complicated feelings and you're reminded once again that it's really, when all is said and done, it really is a director's medium. You do your best, you know. As time goes by and you haven't seen it, you're somehow further back from it so you're a little more critical. You see things that make you wince, and see things that you're pleased with and you feel that it's strangely dated, from another century and all that. It's complicated. I think it's good to go through, but I don't want to make a habit of it, that's for sure. (_laughs)
CH Did you watch a lot of films growing up?
RW Oh yeah, I was a big film freak. I'd go to films all the time. I was in New York, so there was some theaters that showed Fellini, Antonioni, Godard, all those guys. And I saw the films from this country as well. I'd go down to 42nd Street, sometimes with some friends, and we'd see six films in a row. (laughs)
CH Around that time you did a film with Claes Oldenburg, right?
RW It wasn't really a film. There was no director. It was a happening that was filmed, so there was no script, it was all spontaneous. I sort of participated in it, but it was really Oldenburg's venue, so to speak. In those days happenings were literally that, you didn't know what was going to happen. It was up at my family's country place, on a little river upstate.
CH So there was no audience?
RW No, no, there was no audience at all. It was just a bunch of wacko characters that had been in Claes's happenings before. But it was filmed, because there was no audience, that's one reason why it was done. It was about drifting down a river. I haven't seen it since then.
CH It's hard to see, apparently.
RW I know the Modern had it for a while. It's sort of an archival thing. I don't even know if it's meant to be seen. (laughs)
CH I didn't realize till the other day that Stan VanDerBeek was involved.
RW I heard that he cut it up a bit. But I haven't seen that.
CH Not long after that you wrote your first novel, Nog. How did you move from writing a novel toward working on films in California? Glen and Randa was the first one, right?
RW I was a friend of Jim's [McBride, the director of Glen and Randa in New York, and Lorenzo Mans, who also worked on. It was a very loose time. Jim had done David Holzman's Diary, and a small film later on, My Girlfriend's Wedding. I knew his girlfriend, soon to be wife—we were all friends. It happened as a kind of very loose, relatively spontaneous collaboration, which was great. Which also resonated with the '60s in a way, the best of the '60s. It was shot in California, so I went out to San Francisco and worked on it.
CH Did you plan on staying out in California at this point?
RW I drifted out there. I'd been out there before. I wrote part of Nog out there, in motels. I didn't know anyone, so it was all very languid. Then I lived up in Stinson Beach, in Northern California. I had a kind of episodic existence at that time, I was sort of on the drift. So I was in California once or twice, the first time quite a long time—about a year. And then I would come back to New York. I worked as a bartender for a while and I got a place on the Lower East Side. When Monte Hellman read Nog, he liked it apparently and was interested in me working on this script that he had. I went out to L.A. to work on it. Initially it was complicated, because there wasn't anything in the script that I felt that I could take, so I threw the whole thing out except for the basic structure of a race going nowhere. I took those names, but I didn't take much else.
CH You've spoken of the freedom you experienced working Monte, and even later with Sam Peckinpah and Alex Cox.
RW Monte really let me really explore the whole subject in my own way. He didn't dictate necessarily what he wanted. He was just curious what I would come up with. It was very, very freeing and you had total permission to pursue your own imagination and see what flew up and hit your windshield. Which was also one of the subjects of the film. (laughs)
CH Something I wanted to discuss, which I see in both your novels and films, is the idea of chaos. Walker sort of ends in chaos, Two Lane Blacktop ends with the bulb burning the film…
RW I never thought of it that way, but I guess you're right. Yeah.
CH Pat Garrett, as well as Walker, were also chaotic filming situations.
RW Right. Actually, I thought with Pat Garrett, those last scenes when Garrett is closing in on Billy, were beautifully filmed. To me they almost the best filmed parts of the whole thing. Peckinpah was—in that last scene—in a way coming to an end of a whole body of his work. In the sense that Garrett, in his mind, represented the studio and the loss of freedom. Billy was the outlaw who was totally free, and because of that they were going to kill him. So he was playing that out as the film went on, and it got kind of crazy. Lots of confrontations with the studio and various things.
CH You've spoken about working with Peckinpah, but what about your relationship with Bob Dylan? Did you have much contact with him during filming?
RW Bob was great. I think he was sort of bored, he didn't realize how boring it was to be on a film set and wait around all that time. We started to write a script together based on Shoot the Piano Player but we never finished it. That's how we passed the time. We should have called it "Shoot the Director." (laughs) We might have if we had finished it.
CH How was the experience working with Alex Cox on Walker?
RW The process, which involved spending many months in Nicaragua in pre-production as well as on the set, was totally fascinating and enjoyable, particularly as both Alex and I, as well as the rest of the cast and crew, including Joe Strummer who wrote the score, were passionate Sandinista fans. I loved Nicaragua and the people and their revolution and look forward to going back there. Alex, more than most directors, was fun and supportive to work with and open-ended about the "written word." The film was well received outside of the U.S., particularly in Latin America and Cuba and Europe, but initially it was slammed by much of the mainstream press in the U.S. which didn't come as a great surprise considering the political climate, although it was, of course, disappointing. But now the film seems to have found an audience who supports the view about American imperialism and its origins, as well as having fun with the somewhat over-the-top presentation.
CH You made a few films with Robert Frank. The first one, Keep Busy, was made around the time of Pat Garrett.
RW We both lived up in Cape Breton. He lived about twenty miles from me, on the coast. We were friends and hung out together. I really liked him.
CH Did you know him from New York in the '60s?
RW I knew him a little bit, but not much. We became really good friends when we both shared Cape Breton together.
CH The films you made together are really free. The structure is loose, and they often seem improvised. Was that a nice place to get to after working in Hollywood?
RW They were great for me, because it was like a therapeutic process. It was spontaneous, you didn't know what was going to happen, it was very loose, it cost nothing to make, there was no outside pressure. No one looking over you telling you what to do. With Keep Busy, I wrote a vague script on the way out to this island, on back of an envelope. That happened because Robert's daughter was killed in a plane crash, and he was devastated, as anyone would be. At some point later on, he just felt a tremendous need to keep busy. That's why that film sort of manifested. We went out and just plunged into the whole situation and kind of invented it as we went along.
CH You co-directed the film, right?
RW People say I was the co-director of these things, and in a sense I was. I think my role, besides writing some vague script from the inside and contribute and collaborate—Robert was really the director. It was all about what happened as he looked through the lens of a camera. That's how the film took its form and found its shape and explored what was happening. He was the driver, so to speak. That was the way he worked, and that was fine with me.
CH Did this method extend to Candy Mountain?
RW Well, Candy Mountain was very difficult for Robert because he didn't have as much control. Also, it was like a real feature film that had to be organized: there had to be a time-frame, and we had to follow a script. It was by far the biggest film he'd ever done. So there was a real script which he followed completely, which was very satisfying for me; and we lived up there, so the locations took place around our places. We found them together and cast the thing together and went on the journey together.
CH Moments of the film reminded me of Antonioni, and his idea of actors as "material." Later, you worked on a script with him. How was it working with him?
RW It was intense. He was the maestro, and he was completely controlling in a way. But I respected him as an artist, tremendously. So I was willing to put with being somewhat sublimated to him. I wouldn't even say somewhat: very sublimated. But it was always interesting because he was so driven and acute. Then just as we finished, or almost, the final draft, he had this stroke. He was half-paralyzed and couldn't speak. That's why it didn't get on. He couldn't get bonded, for one thing.
CH Is it true that the script was recently optioned?
RW It's been optioned, and they're trying to find a director. I had e-mailed Julian Schnabel, I never heard back from him. I think a lot of directors are frightened—well, not frightened—uneasy to go up against Antonioni. It's almost like a no-win, and I understand that. So I think they're still trying to get a director. It's a little bit dated, and they sort of talked about me doing a rewrite, but I don't know how I feel about that. It would depend on the director, because I would write it in a very different way. I'm a different person now.
CH Are you working on any scripts at the moment? Any plans for future projects?
RW It would really depend on the situation. If I really got along with the director, felt comfortable with the producer, and wasn't dictated too much, you know, and we all felt copacetic, I could conceivably be open. It would be nice to put some coin on the table. I would do it for its own sake it the elements were good, and they haven't been so far. You know, the film business is very different now than it was. It still has the same [egotistic] characters involved, but it's a corporate game more increasingly. And when it isn't, even with independent films, it's still a corporate game when it comes to distribution. So there's that pressure. In L.A. for instance, which almost feels impossible to me, you go out and tell the money people what you want to do, and there's four people in the room, they tell you what they want to do, they give you notes, this and that, change the whole thing. By the time you leave the room, you no longer want to do it.
CH The intense corporate pressure also ruins the collaborative spirit of film.
RW I think that's true. It really does. It's a tricky collaboration anyway, because there's an inevitable hierarchy. There's these alliances, and when it really works, it's really interesting. But when it doesn't, it's a bit of a nightmare.
Rudolph Wurlitzer's Slow Fade audio book, read by Will Oldham and D.V. DeVincentis, is available now from Drag City.
Craig Hubert is a writer based in New York.