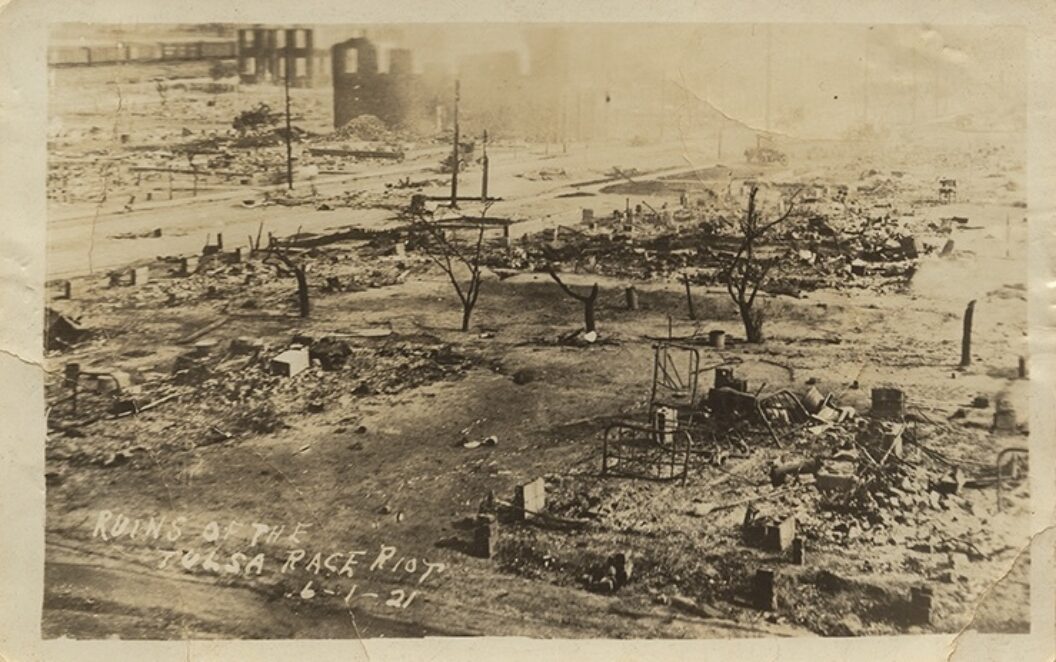 From "Intimate Archives"
Tulsa "The Black Wall Street" Bombing
we consummated our marriage
on a bed littered with sour faces
of dead presidents, liberated livestock
sweating through the dollars.
call it loot looting its owner, or the lack
of snow on our lawns last winter,
the blue sky overhead now pitching
an ammo lethal as white discontent.
Monticello

outside our bed, everything was kissing
or biting you in the name of disgust, in
the name of labor, in the name of flesh
breaking, and babies being born
the man never did smile in his portraits,
but by the pitch of your cries, by the perse
abrasions on your throat, Sally, I knew
he had a set of teeth.
Xandria Phillips is a poet and visual artist from rural Ohio. They are the author of Reasons For Smoking, which won the 2016 Seattle Review chapbook contest judged by Claudia Rankine. Their poem "For a Burial Free of Sharks" won the 2016 Gigantic Sequins poetry contest judged by Lucas De Lima. Xandria is the poetry editor at Honeysuckle Press, and a teaching artist for Winter Tangerine's NYC workshops. Their work is featured or forthcoming from Virginia Quarterly Review, Black Warrior Review, Crazyhorse, West Branch, and elsewhere. Xandria Phillips' first poetry collection, HULL, has just been published by Nightboat Books.
Reprinted with permission of Nightboat Books.