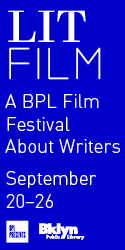 There are too few words
and in them
an immense silence is frozen.
Before my lips
and your nipples
could dry
an entire morning was spent
The flowers of the 'mullmurukku'
with summer turn red,
Over its leafless top
sparrows come to perch
without their mates
Beloved!
'send me two sparrows'
you say.
The male, a piece
of straw in its beak,
has gone to build its nest,
The female skirmishes
with the mirror
in the corridor
How then can I send them to you?
I cannot rely
on these butterflies.
After loving in mid-air
in the morning
they lose vitality
and wings a-flutter
gasp for breath
under a jasmine creeper,
How can they bear
the burden of my sorrow to you?
Your home is not far off.
I would like to come there myself
but for that invisible wall
the iron boulder
standing on flames
for ages,
Why wait
until it melts?.
Under the shade of a tree
near the cool pond
a house stands.
It is neither yours;
nor mine; Ours.
Translations by the author, Indran Amirthanayagam and others.
R. Charan is a Tamil poet whose work has been published in Sri Lanka, India, and Canada. A former newspaper editor in Jaffna, he is now affiliated with the International Center For Ethnic Studies in Colombo, Sri Lanka.
Originally published in
Featuring interviews with Reno, Derek Walcott, Neal Jimenez & Eric Stoltz, George Condo, Louis Kahn, Camille Billops, Darius James, Michael Jenkins, and Joe Mantello.