Writing Class, Inpatient Psychiatry, Adolescent Unit by Belle Waring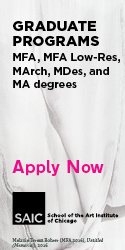 A book's a place to tuck a blade, a paper clip, a shiv
to flay the wrist, poke out your roommate's eye.
Admitting nurse removes all personal effects.
I get to pass out paper to each kid.
 

Your heart's desire, I said. Write your heart's desire.
 

Boy, 13: I don't have dessires. Its aginst my relijin.
 

Girl, 13: I want a pet dragon. He will need to know
how to fly and spit fire. I want a gallon of raw cookie dough.
 

Girl, 15: I would cure Chekhov of his tuberculosis of the lungs.
 

The third one I sought out after class, in her room where
she offered me her chair—country manners.
But when I said, Would you show me your book?
her eyes—tawny yellow as marbles that little boys
bake in the oven to make them crack—her eyes said, Betrayer.
 

From the bosom layer of three shirts she drew her contraband—
The Kiss and Other Stories, the cover with some white lady
with an indolent profile, sumptuous frock
and coral roses a-dreaming in her hair.
 

It's awkward asking children why they are desperate.
 

The girl said, You gonna bust me?
I said, You gonna hurt yourself?
 

She held the book to her cheek
as a baby feels her blanket's ribbon edge,
or a woman caresses herself with some scrap
left by a lover. Opening the book, she read
"Your insomnia is something honorable:
whatever you may think, it's a good sign."
 

He thinks insomnia is good, she muttered.
I said: He thinks the lady's good because she has a conscience.
 

There was a perfectly strung silence
the kind people long for, but seldom respect,
in which she handed me the book opened to a sewing needle
secret and glinting in the gutter.
 

Kiddo, I said.
 

She exhaled then
like an exhausted pony greeting its fellow horse
in a field strewn with battlesmoke and human dead.
 

Your turn to read, she said thickly.
 

And the sun set down into its orange place
and from the dayroom the honeyed rumble of the radio.
—Belle Waring's first collection of poems, Refuge, was cited by Publishers Weekly as a "Best Book" of 1990. Her latest book, Dark Blonde (Sarabande Books), is the winner of the 1998 Larry Levis Prize.
Originally published in
Featuring interviews with Errol Morris, Peggy Shaw, Laurie Anderson, Carlo Ginzburg, Raymond Pettibon, Judy Pfaff, Mellisa Marks, Edward Said, and Margaret Cezair-Thompson.