Writing Against the American Dream: Anna Qu Interviewed by Yoojin Na
A memoir about immigration, childhood factory work, and the path to becoming a writer.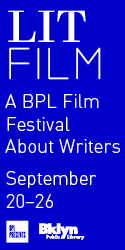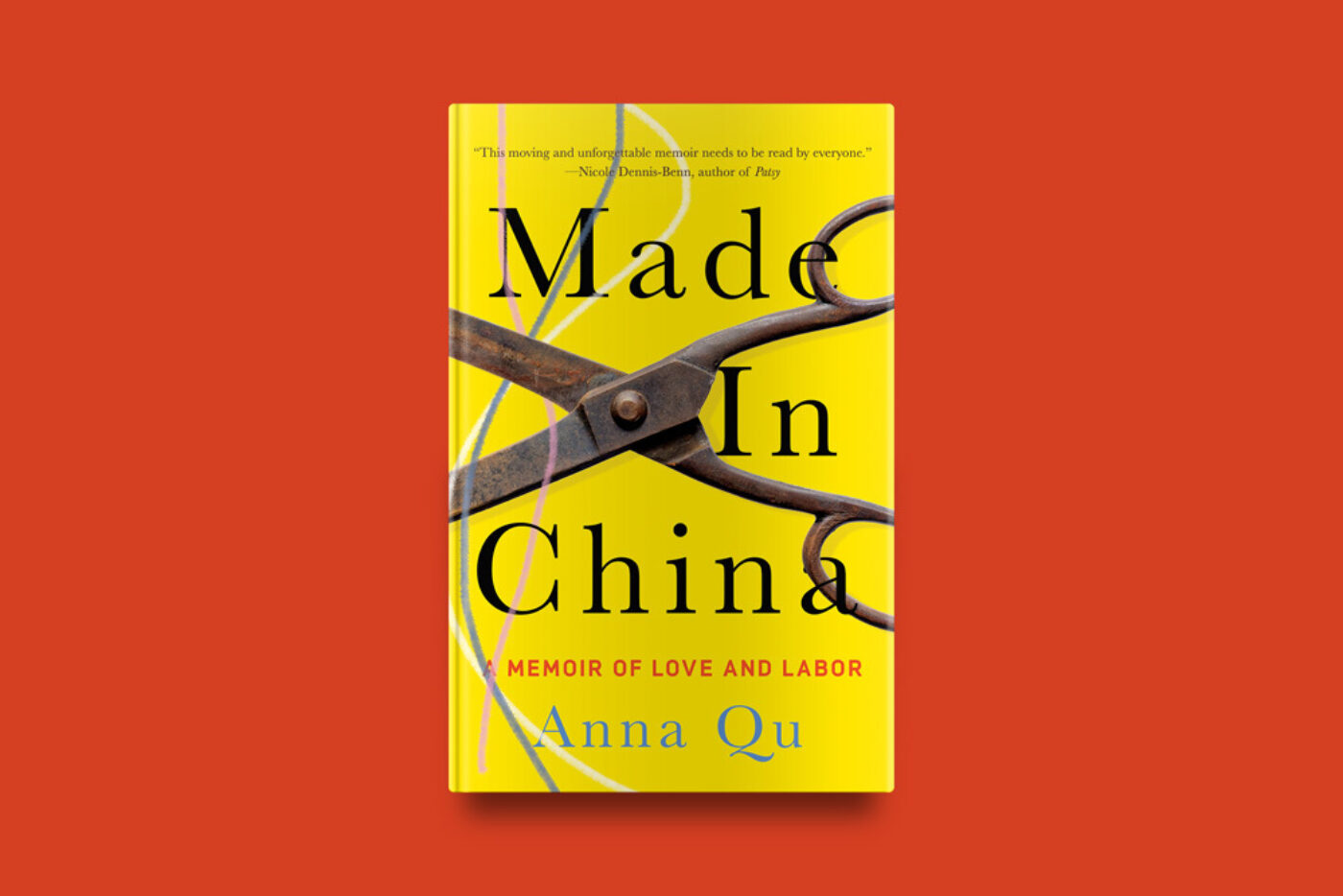 I came across Anna Qu's memoir, Made in China (Catapult), while doing research for my own book. Our similarities initially drew me to Anna's story. We both immigrated to the United States around the same age (I at nine, she at seven), spent our adolescence working for our parents (I at a dry cleaner in Georgia, she at a garment factory in Queens), escaped to colleges in upstate New York, pursued MFA degrees in creative writing, and ultimately settled in Brooklyn. But it was what we didn't have in common that kept me engrossed in her book.

When Anna joined her mother in New York after five years of separation, she realized quickly that her life in America would not be what she had imagined. Her mother and stepfather reserved tutors, family vacations, and carefree afternoons for Anna's stepsiblings. All the while, they subjected Anna to social isolation, manual labor, and sometimes even corporal punishment. In eighth grade, Anna reached out to the Office of Children and Family Services (OCFS) for help. In some ways, Anna's story shares a similar arc to the likes of Educated and The Glass Castle—memoirs with heroines who overcome seemingly insurmountable disadvantages through education and sheer will.
On a rainy day in June, I met Anna at Kos Kaffe, a popular microroaster in Park Slope, Brooklyn. "That's where I did most of my writing for the book," she said as she pointed to the end of the large, communal table closest to the window. We found seats nearby and for hours discussed the ways in which our lives converged and diverged. Following is a distillation of our conversation.
—Yoojin Na
Yoojin Na I love the tattoo on your wrist. Can you tell me more about it? What came first, the tattoo or the name of the book?
Anna Qu The "made in China" tattoo on my wrist came first, but it isn't mutually exclusive from the title of the memoir. I was tired of people asking me where I was from, and annoyed by their responses—how I don't look "full Chinese." And I thought the tattoo was an amusing way to change that conversation. I just point to my wrist and make my escape.
But in all seriousness, when I got the tattoo in 2016, I was aware of how stereotypes were changing for China and the Chinese. One of the more obvious changes was the response to products with "Made in China," labels. When I was growing up, I was very aware of the inferiority of "Made in China" items. It didn't matter if it was toys, furniture, electronics, or clothing; they all seemed to say something about the people I came from. Our society's gut response was negative: they were cheap, and the quality was poor. In my twenties and thirties, suddenly, items produced and made in China weren't so bad. China's thriving economy and rising middle class was suddenly seen as a threat. Now when we talk about products made in China, there's pride. So, the title is a nod to that as well as its juxtaposition to the factory my parents owned.
YJ It's fascinating how the global perception of the Chinese labor force evolved in just a couple generations. In some sense, the demanding work culture that we often associate with the East, too, has become absorbed into our own. You touch on this in your book. Would it be a stretch to say your experience as a teen working at a garment factory prepared you for your stint at a fledgling start-up?
AQ Yes, much of the work culture we often associate with the East has been absorbed into the start-up culture, but there are still stereotypes. Asians are a "good" minority to hire. We follow the rules, work hard, and excel at math.
The wide range of work I've done since I was fifteen, from working at a factory, a dentist office, restaurants, Sears, etc., all prepared me for the stint at the failed start-up. I think the point is after so many jobs you begin to see patterns. You begin to attach your worth to the job you're performing, and if you have blue-collar jobs or admin jobs like me, it becomes this never-ending cycle of work. You're beholden to these companies, paycheck after paycheck.
YJ On your last day at the start-up job, you concluded, "I think about the factory work, the start-up, all the jobs that came in between, and wish I could separate myself from them. I want to be me instead of the work I do." Can you elaborate on what you mean?
AQ Thank you for this beautiful question. The theme of work was a challenge to flesh out. It was difficult to balance the discussion of work after an intense narrative of abuse, but it felt important to get right. From a young age, the role work played in my life was focused on earning my place. I went from chores at home, to sweatshop work, to waiting tables, then to admin duties as an office manager. I've always worked because I had to, because I needed the money to support myself.
For a brief moment though, after graduate school when I accepted that writing was a big part of my life, I tried working in publishing. Two years later, I found that I couldn't make enough to support myself. I struggled with the idea of "giving up" on an industry that I loved and my identity around having a career in it. The shiny start-up in the second half of the book was my first job after leaving publishing, and almost overnight, I made twenty thousand dollars more than I had been making before. I began to take a closer look at the work we do because we have no other choices. I spent about ten years on this book, and in that time I left a trail of working-class jobs.
I think that's how the theme of work plays out in the book. I left an industry that could have given me a career so that I could survive. I was ashamed of my next job, but what were my options? At that point, I had been working on the book for almost four years, and I began to question why writing it on the side wasn't enough to sustain me. This made me question my self-worth, labor, and the value of my time. In our society, it's a huge privilege to be paid to write, and I couldn't get there without support. It's not my lack of ambition, work ethic, or experience that made it impossible; it's the systemic social-class structure, even for a writer with the right education. I've been an office manager ever since.
At my office-manager jobs (I worked three), I would answer phone calls, set up and clean up after meetings, order snacks, unpack and then break down twenty-five to thirty boxes a week. I found that my work didn't amount to more than a paycheck. The definition of work as labor had not changed for me. I was passing the time, earning my way the only way I knew how, but it was tedious and frustrating. What other work could I do to afford living in New York City and writing on the side? My editor at Catapult was a huge advocate for the work theme, and with her help, we structured it in a way that points at a larger context of class, a common issue for immigrants.
YJ You endured trauma that went beyond that which comes with growing up as a child of immigrants. Did it take you a long time to tease out which parts can be explained by cultural context and which parts were simply abuse?
AQ Yes, very much so. The perspective started narrow and specific, and mainly focused on my call to OCFS. Once I began to research factory work in New York and the conditions my mother left in China, the cultural aspect of it became more apparent. As I contemplated the records from OCFS, I began to press on the word "abuse" and how it's defined in different cultures. For example, you can still get physically punished by teachers in China, but that idea is horrific in America. It took years to parse out the abuse from cultural differences, and if I'm honest, I had to let go of the definition of abuse all together in the end. Part of what I hope I achieve is an understanding that abuse and trauma exist on a sliding scale. Sure, I was physically abused, but what caused more harm psychologically was the isolation from my extended family, the separation from my half-siblings, and my mother's inability to put me before her own needs.
YJ You told me multiple times that you do not want to be seen as a victim, and your book does not portray you as one. I think you managed quite admirably to depict yourself and others fairly. One of my favorite scenes is where you come back for a visit after college and find your room converted into a closet full of luxury goods. That scene is mostly all description and very little exposition. How did you find the restraint, and how did that scene come about?
AQ I'm delighted that you picked up on that. Thank you for the careful read. I write about sentiments, but I try to stay away from sentimentality or what you're calling emotional exposition. Emotional exposition often feels redundant to me, like you don't trust the reader enough to know how to feel. At that point in the book, (over one hundred pages in) if the reader is still with you, you can be certain they don't need emotional hand-holding. I teach about sentimentality, and it's not sentiment or emotion itself that's bad per se; it's the misuse or overuse of emotions. At best it's unnecessary, and at worst it's a distraction. Made in China isn't a sentimental book and I find it more compelling to make space for the reader's feelings. I often share this quote by Leslie Jamison, "Sentimentality is simply emotion shying away from its own full implications. Behind every sentimental narrative there's the possibility of another one—more richly realized, more faithful to the fine grain and contradictions of human experience."
YJ Made in China feels especially timely as more and more Asian Americans are coming forward and reclaiming their narratives. What does it mean for you to reclaim your narrative? How does your memoir fit (or not fit) into the larger narrative of Asian Americans?
AQ When I first began writing, Made in China was a window into the life of a "good" Chinese immigrant. I wanted to write against the single myth narrative of "the American Dream" and find space for common immigrant narratives so often overlooked. I wrote to reveal the reality of my childhood: the culture of abuse, the selfishness of survival, and the complex cost of immigration.
I spent about ten years writing this book, but the book really came together in 2015, after I retrieved my records from the OCFS. When I received the letter, the document had numerous errors and inconsistencies, mistakes that made me question if I had misplaced my trust in the system or if my recollection was wrong. I began to question the large percentage of children who fall into the "unfounded" category in their trend data, those like me, who had been left behind.
As the book evolved, I began to explore how deeply we tie our sense of worth to our parents, to the systems that abandon us, and to the work we must do in order to survive and move on. I hope it exposes the cracks in our system, the lingering trauma of abuse, and the silencing of the perceived "good" immigrant. It feels like an important moment in Asian American history, and I hope my book adds to the conversations we're already having around larger issues of immigration, discrimination, racism, and abuse.
YJ What did you learn about yourself in writing this book? What do you hope the readers take away from it?
AQ Oh, this is a tough one! I learned so much. Perhaps one of the biggest takeaways was how to put the narrator aside and focus on the greater context of the book as a writer, separating the writer-me from the narrator-me. It continues to be a learning process: working with my agent, my editor, and the whole team at Catapult. It's scary and a little overwhelming until you learn to let others help you navigate the process.
I hope readers walk away with an open mind, one that allows for a wide range of immigration narratives. I hope my story can help dismantle the trope of Asian Americans as a model minority or the "good" immigrant. Our stories are a lot more complex than that.
Made in China is available for purchase here.
Yoojin Na is a Korean American writer and physician. She lives in Brooklyn.