Nearly four decades after its release, Rainer Werner Fassbinder's sci-fi epic, World on a Wire, has been digitally remastered by cinematographer Michael Ballhaus, and is currently screening at the Independent Film Channel Center in Lower Manhattan.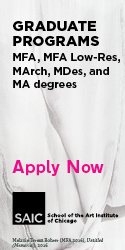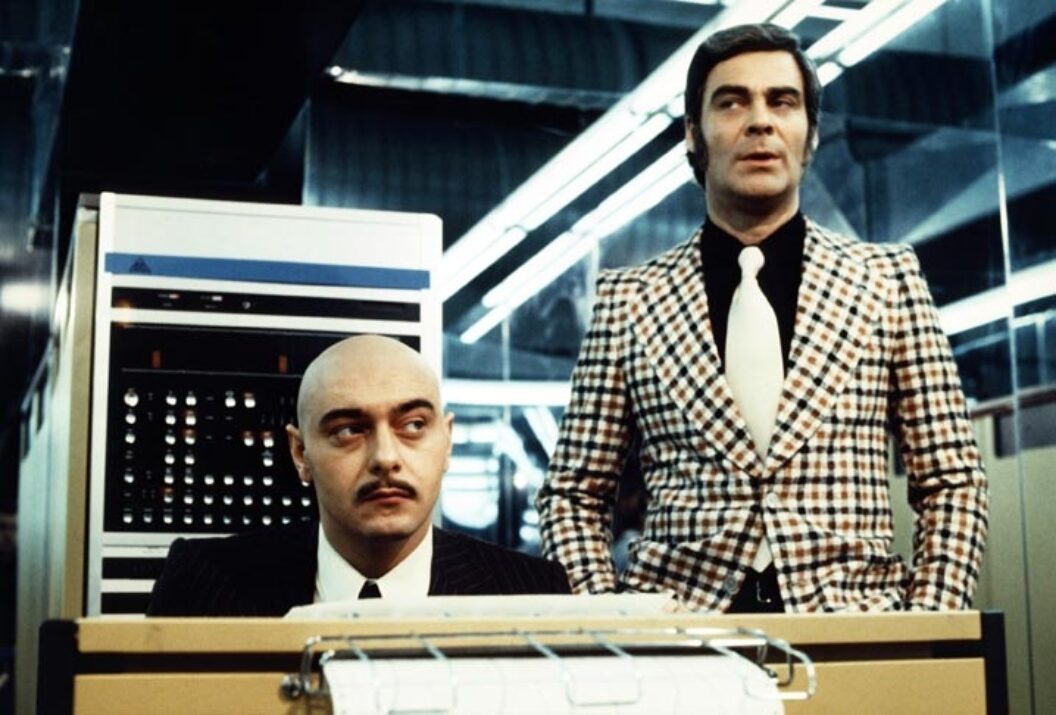 It almost seems hard to say it, but it's been 38 years since Rainer Werner Fassbinder's sci-fi epic, World on a Wire (Welt am Draht), hit German television as a two-part miniseries. The film, which was made while the director was on a brief hiatus from production from two other feature-length projects, was re-released last year as a 205-minute whole, first at the Berlin International Film Festival, followed by the Melbourne International Film Festival, and New York's Museum of Modern Art. This digitally restored version is currently enjoying a limited screening at the IFC Center in Lower Manhattan.
We always seem to invoke the concepts of durability or timelessness when we think or talk about great films, and it's this somewhat opaque idea that I'd like to try to make clearer in light of Fassbinder's film. But to begin with, we have to start from the understanding that "time" is a bit iffy, so to speak, in films such as Fassbinder's. (The idea of time is also fascinating in relation to the career of Fassbinder, who created 40 feature-length films in a 15-year career). Often science fiction works in some mode of future illustration, and science always seems to imply what is beyond our scope or reach. For instance, the computer program, called "Simulacron," (after the 1964 novel Simulacron 3, on which the film is based) at the center of World on a Wire, seemed plausible enough that viewers could accept it in 1973. Everything technological in the film is fun and kitschy when we see it today, but it's almost disconcerting, the gap between expectation and reality we see in science fiction and modern science. The computer program, one of the chief agents in the film, is the only thing that doesn't fit in the magnificently '70s culture of the film.
However this is from our knowing, present perspective. The film itself gives no specific date or time. And part of the film's madness, mirroring that of its protagonist, Fred Stiller, is the confusion of time throughout. Most scenes take place indoors, in strangely lit rooms (often due to the dizzying amount of reflective glass and mirrors). Throughout the film it's unclear whether Stiller has slept at all, and if so how much. And as reality quietly disintegrates around him, our sense of disorientation festers. To be somewhat roundabout, in some sense it is the film's timelessness that makes it pure science fiction.
And in fact, this element can make the film difficult to watch, but what always gets us through is Fassbinder's masterful eye. The camera is constantly shifting, probing, never for a minute content with what it's presenting. It sweeps, pans, zooms, ascends and descends with the speed and curiosity of the viewer's gaze. In addition, every room is filled (apart from the wildly '70s accoutrements) with mirrors and glass, reflecting and refracting every last bit of artificial light that illuminates the main stage, the Institute for Cybernetics and Future Science. Characters, and specifically their faces, are most often doubled, tripled, or even split infinitely by the glass through which we see them. Fassbinder, with virtuosity, constantly layers and envelops perspectives and perceptions on top of and within each other. The environment we see is obscured and masked to the point where when we finally see a character full on, it is nearly overwhelming.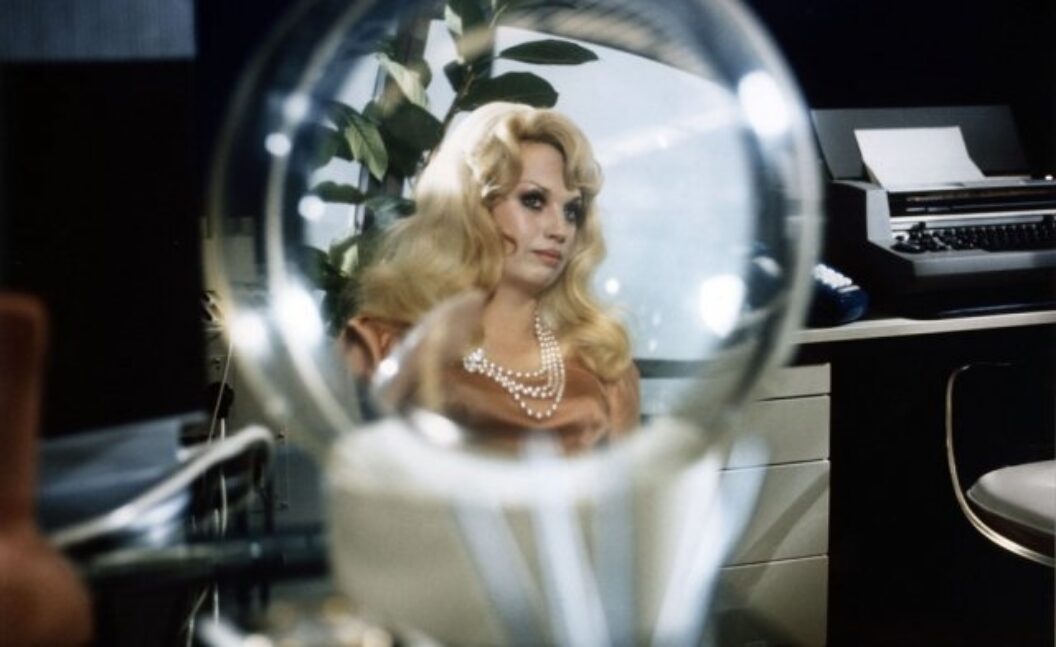 The irony is that Fassbinder, known for his sweeping, raw melodramas, created what I'd venture to call a prototypical sci-fi flick. The hypothesized computer technology lies at the heart of the film, which allows for the imaginative leap to this idea of simulacrum, imitations of reality, or realities within realities. This technology is owned by the dark, looming Institute for Cybernetics and Future Science, whose interests are embodied in the maniacally business-minded Herbert Siskins (with a wonderfully unnerving performance from Karl Heinz Vosgerau). Professor Vollmer, the man chiefly responsible for creating Simulacron, dies mysteriously, without our knowing the secret that drove him mad. The man now responsible for Simulacron, Vollmer's assistant Fred Stiller, discovers that the woman he is in love with, Eva Vollmer, is not really human at all. But then again, neither is he.
While themes in science fiction do tend towards the repetitious, this film seems to cover many of the crucial themes of landmark works of the twentieth century. The most obvious one is The Matrix, which shares the notion of a simulated reality, populated by "identity units" as they are called in Simulacron. Most viewers will find a compelling similarity in the odd apparatus used for entry into the computer program, seen again in James Cameron's Avatar. Fassbinder's epic also prefigures Ridley Scott's Blade Runner, in its numerous cases of mistaken humanity. As might also be conjectured of Blade Runner, it is Einstein in World on a Wire, the non-human "contact unit", who ends up revealing the greatest and most transformative truths in the story.
World on a Wire does exactly what science fiction sets out to do, which is to play with reality and call it into question. Though the film explores the issue far more deeply than all those innumerable films that end with the question of "Was it all a dream?" or "Is it real life?" Fassbinder's ending is almost shockingly romantic. It's really a beautiful and touching scene but far outside the parameters the film has set for itself. In a certain sense, Fassbinder is subtly distracting us, almost daring us to be content. And the longer this scene goes on, the more time passes with Fred holding Eva in his arms, the more the dark uncertainty creeps in over our shoulders and whispers in our ears.
Alec Meacham is a writer and critic living in Manhattan and Baltimore.