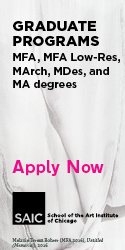 I. Everything was going wrong. Suddenly I thought I didn't really love her. She poured the coffee in a determined way. She never read my thoughts but this time she laughed and said, "All you can really love is the dog." I poured too much dog food into the bowl and the dog appeared, larger than life.
II. When I saw her I wanted something. Her couch, the bracelet she wore. It was hot. I felt time slipping by, as if out of my hands, and my desire grew. I couldn't hold on to anything. She said, "I'll give you whatever it is you want but then you won't want it. You like desiring things for the sake of it." The look on her face was sure. "Things have a life of their own," I answered.
III. The woman, who was naked, looked like a figure from a 17th-century Japanese drawing. That she was naked made me think she might be from the north of Germany or further, perhaps Sweden. She stopped looking naked after I thought that. A thought something like "Nudity is permissible in northern countries." I didn't wonder why but turned instead to look at a man I thought of as "the tourist." He was so well-prepared for travel that, even though he too was naked, he wore a cap. He might play golf, I imagined. My friend was looking angrily at the tourist who, in his effort to capture the ocean, which is how I figured he might put it to the folks back home, was taking his picture. He always said what everyone who doesn't like having their picture taken says—primitive people think their images are being stolen—implying that he too felt like that. He was not like that—primitive—about anything but photography, although the only movies he liked were Westerns, which he said were Wittgenstein's favorites, an odd position for a primitive, I told him.
IV. I don't care about what I hear. It is what I don't hear, what I can only intuit or imagine that disturbs me. Imagination is a weak substitute for the truth, albeit not even a substitute, a translation with meanings of its own. How I discover what is really the case is by gathering all the facts. Generally, what was said. Then I place those facts—statements, bits of conversation—under a magnifying glass. Not a real glass, one of my own invention. I think about everything that I can think about that may be attached to those facts. It's simple. What is not said is as important as what is said, we know this from psychoanalysis, the power of the repressed. Someone's history must be mixed in to what has been said or left unsaid. One reads between the lived and the unlived. Intention cannot be judged unless we see its fruit—action. The hardest cases of all are those in which the people under glass think of themselves as victims. For no matter what their actions are they think they are being punished. And their best defense is more defense.
V. Betrayed.
VI. It had been a reckless night. For all of us. It was no use, bringing in the officials, even men on horseback. This isn't a movie at whose end we can all be saved. All we wanted was to allow the center to disappear, becoming the background, or, in other words, last night itself. It is senseless to try to keep order when our purpose is to destroy the ground on which pictures appear.
VII. One can never feed them enough. Last night I dreamt that instead of a front door to my house, there was a hole. I am hungry too. There are more of them and they may have weapons. I myself am disarmed.
VIII. Should the lines be drawn that would connect them, they would take shape in another dimension. From one point of view they are the background upon which objects rest. Rest? Do objects rest and upon what do they rest? Assumptions of their place in our, my, reality? Just connect the dotted lines. Their faces would overwhelm everything. I can't be certain of that. They might be like the sand, upon which the ocean rests when it has a mind to. The ocean doesn't have a mind; it doesn't mind. And, in addition, the ocean never rests. The ocean cannot be thought about.
IX. It was in a hotel room in Los Angeles, a very seedy room where we had gone to seed. The TV was attached to the ceiling, the management fighting against theft. We wouldn't have taken it. It would have been too much trouble. No ladder, no hope, no desire. The only joke of the night was imagining a giraffe who could easily bite through the chain and carry the TV away, the chain and the TV like a necklace and a bauble around its long, irrelevant neck.
Originally published in
Georgia Marsh, Paul Bowles, Michael McClard, Olivier Mosset & Fred Brathwaite, and Duncan Hannah. Cover by Mary Heilmann.