Word Prompts: Matt Keegan's Replicate by Claire Barliant
An exhibition exploring forms of repetition and difference.

Discover MFA Programs in Art and Writing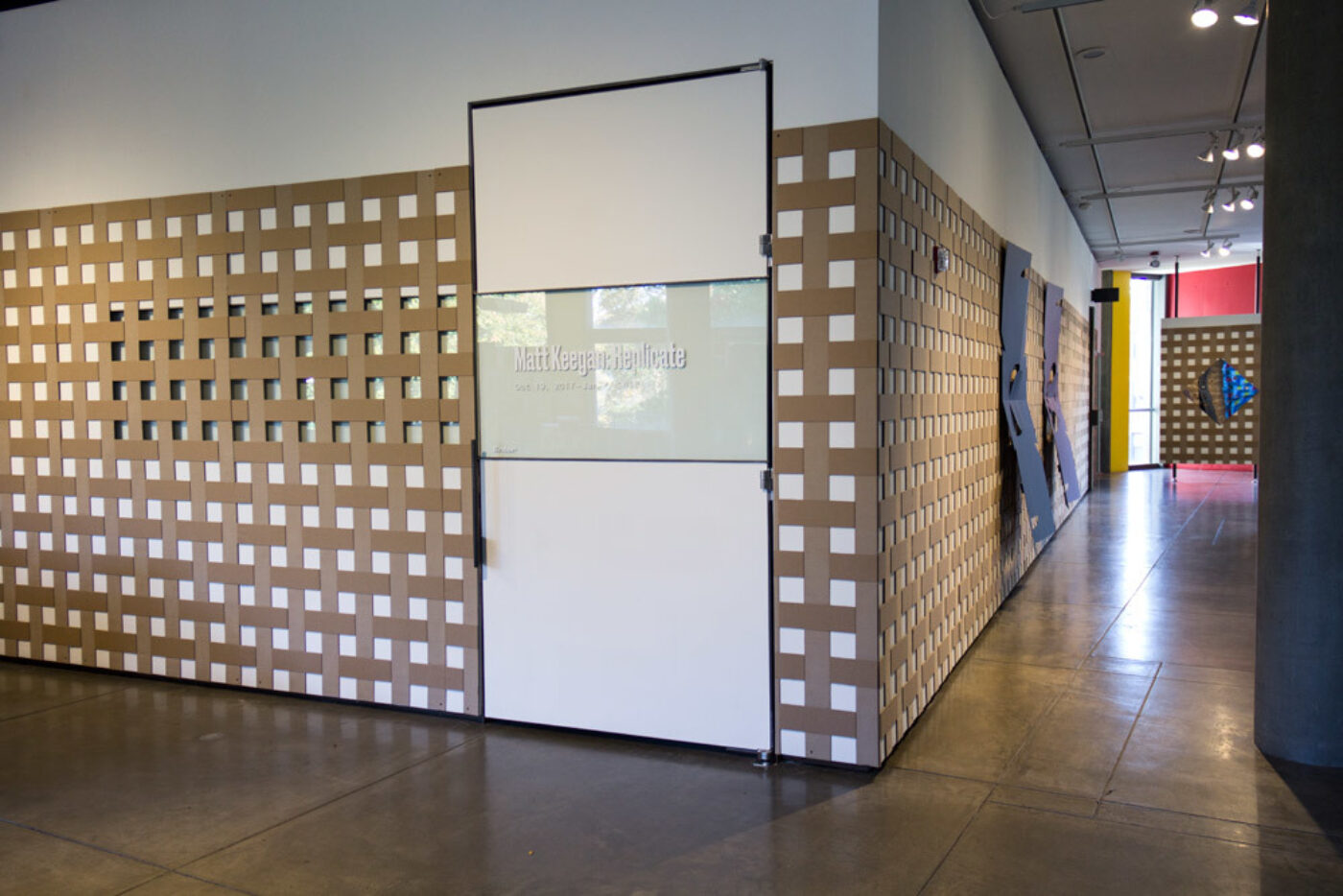 What do you think of when you hear the word "cloud"? White puffs of air? Cotton candy? These are two responses—the first from a young boy, the latter from a much older man—in Matt Keegan's engrossing two-channel video installation, Generation, 2016. The main draw at his first institutional U.S. solo exhibition, deftly curated by assistant director Daisy Nam at the Carpenter Center for the Visual Arts in Cambridge, MA, the installation is made up of two screens that face each other, with one of them displaying a video in which the artist interviews members of his family. Each subject is shot starkly from the waist up against a monochrome background, and Keegan's interviews consist of him asking the person to define a word and then visualize it in terms of shape, color, weight, and movement. The images, including a "rolling pin" for "mother" and an "arrow" for "home," are rendered as computer-generated animations that appear on the opposite screen. Between these specific images, the screen animation consists of a glass pitcher of water being filled and poured onto a brain, which then sprouts a neural system. This simple animation illustrates Keegan's own thoughts—but also seems to symbolize how easily people are influenced by external media and ideas—and how these thoughts, be they toxic or tonic, spread throughout bodies, both individual and collective.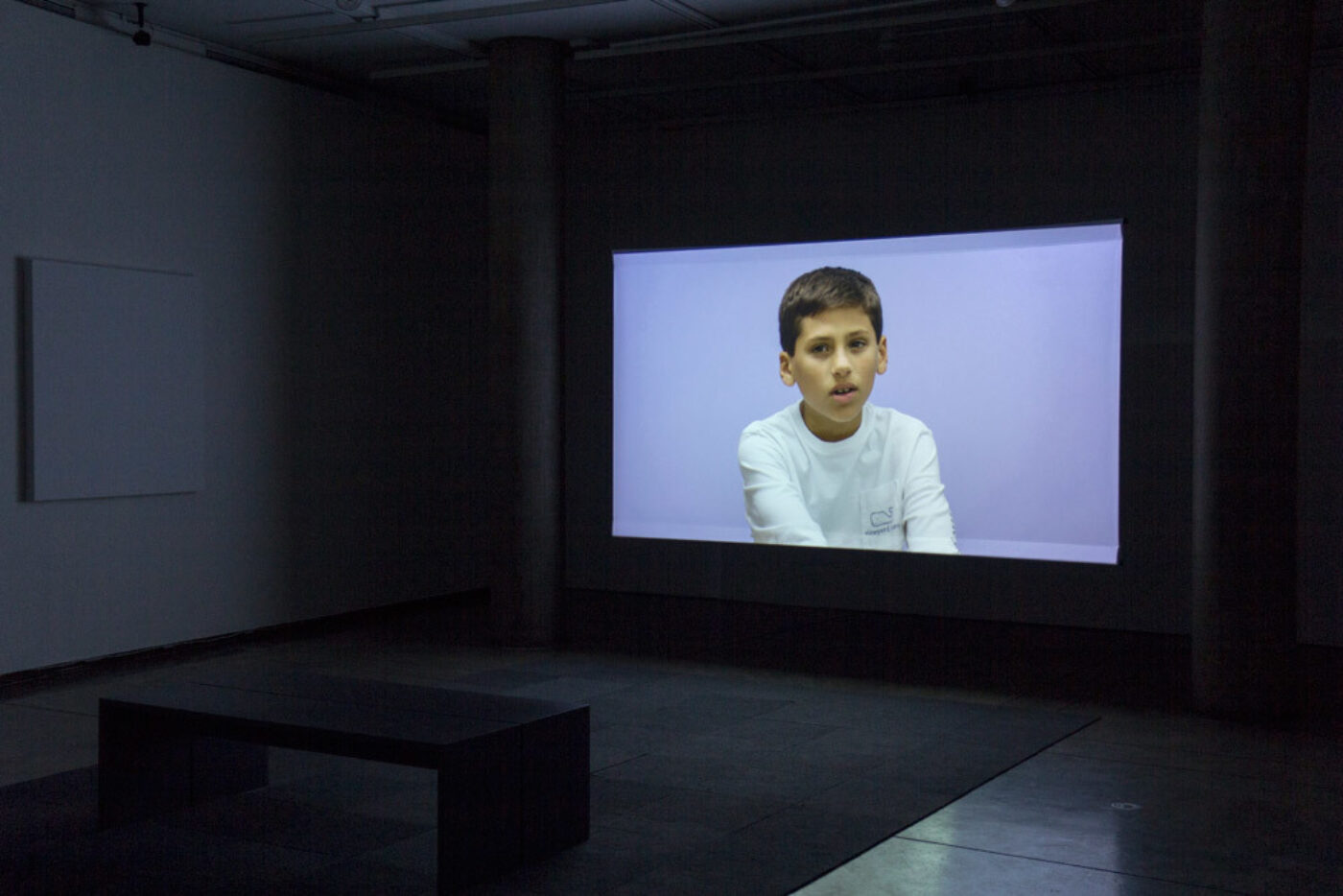 Some word prompts lead to more passionate and emotional responses, such as "immigrant" and "race." ("I didn't hear growing up all the racism I hear now," says Keegan's father. Meanwhile, Keegan's young niece defines "race" as "competing against someone, and if you get there first, you win.") The video, which was made before the U.S. presidential election, is shadowed but not overcome by politics. Instead it is a portrait of an American family who proves to be strongly opinionated and individualistic. Shots of Keegan's sisters with their children at home are interspersed with the single-person interviews and move the dial back and forth from solo to ensemble, reminding us that family often surrounds and shapes children, but never entirely engulfs them.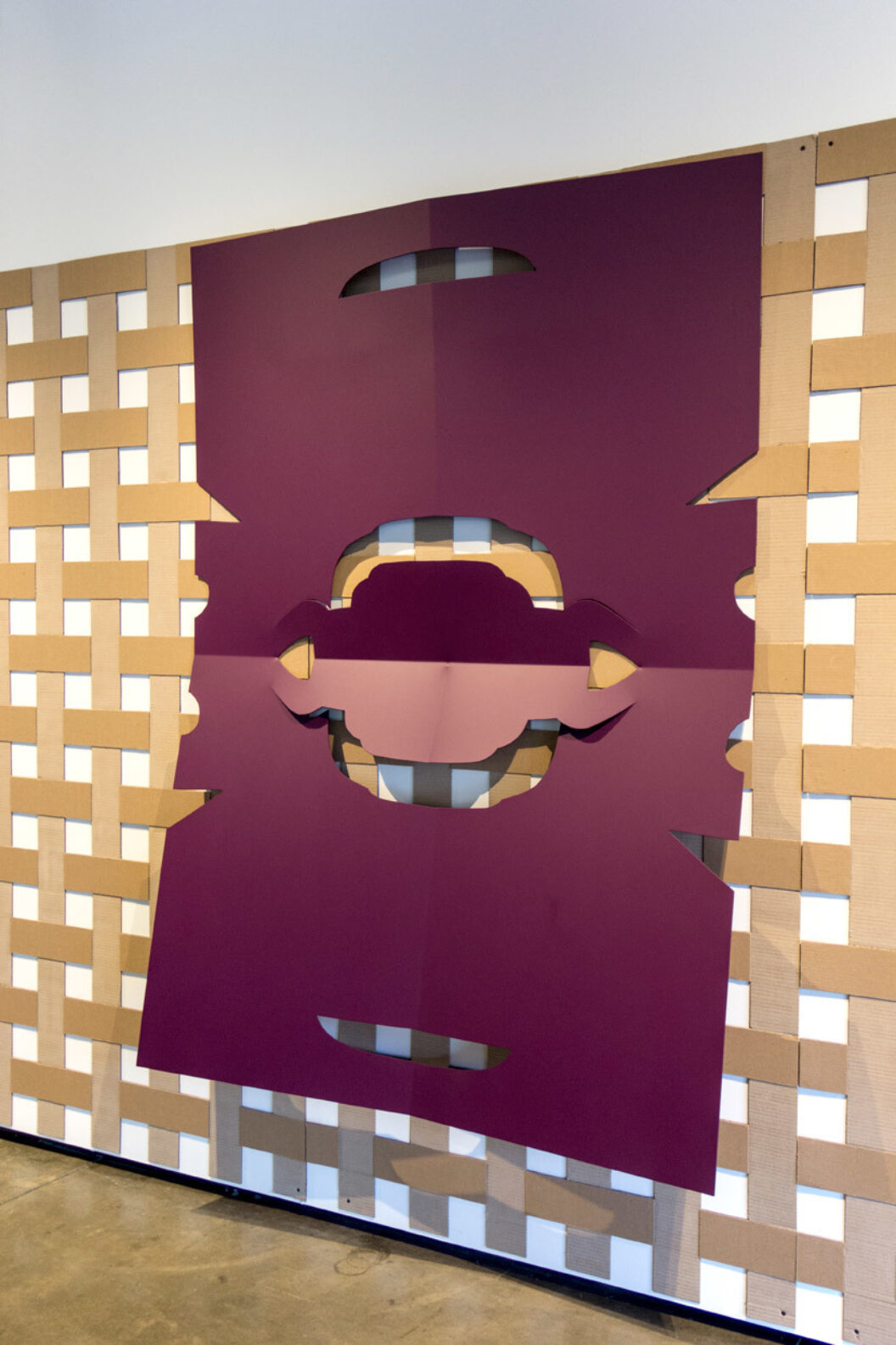 Other components of the show include a lattice composed of cardboard strips that covers two of the walls outside the black box in which Generation is projected. Themes of imbrication, multiplication, and, as the title suggests, replication, repeat and compound throughout the show. Two powder-coated steel sculptures mounted on the wall, based on simple paper cutouts, emit an abstract sound piece composed by Sergei Tcherepnin and created by Keegan's pounding on the very same sculptures. What started as a childish art project is then transmuted into sophisticated sculptures, which are then employed as instruments and conveyors of the sound work made by these very same instruments. Keegan is into layering, but also transparency, so none of this comes across as unnecessarily fussy or pretentious, but rather considered and intriguing.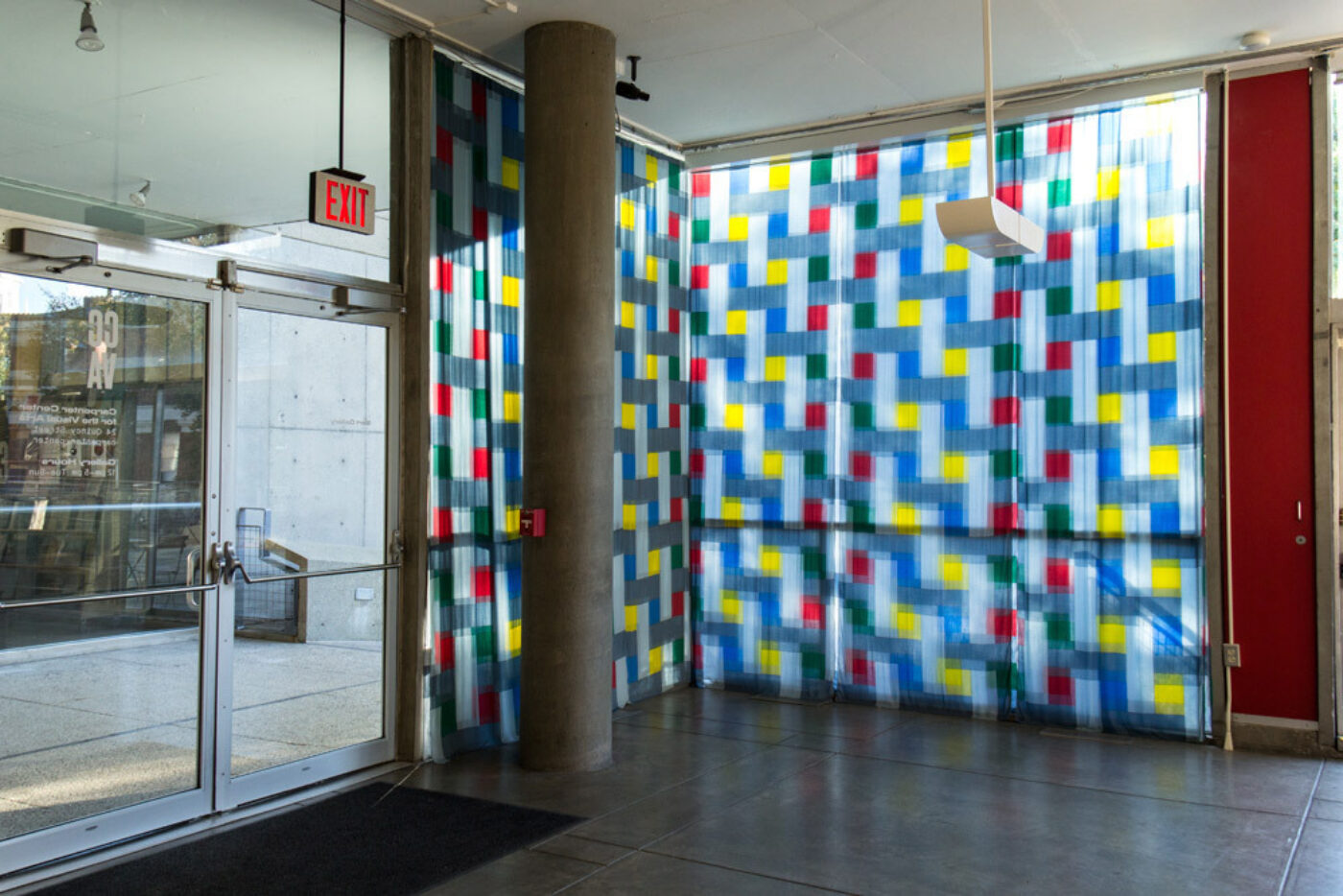 Near the entrance, a luminous curtain riffs on the bold primary colors selected by Le Corbusier to highlight the Carpenter Center building's aerators—small channels that run up and down the sides of the walls, meant to circulate air. This is easily one of the most beautiful exhibitions to appear at the Carpenter Center over the past two years, showing the quirky building to great advantage. Although the elements at play in Keegan's show are relatively simple, evoking early childhood education fundamentals like language, shape, and color, together they conjure an atmosphere both elegant and thought-provoking. 
Matt Keegan: Replicate is on view at the Carpenter Center for the Visual Arts, Cambridge, MA, until January 7, 2018.