Clive and Mark Ives describe the history of their groundbreaking experimental band WOO.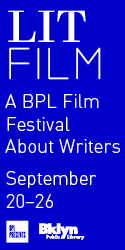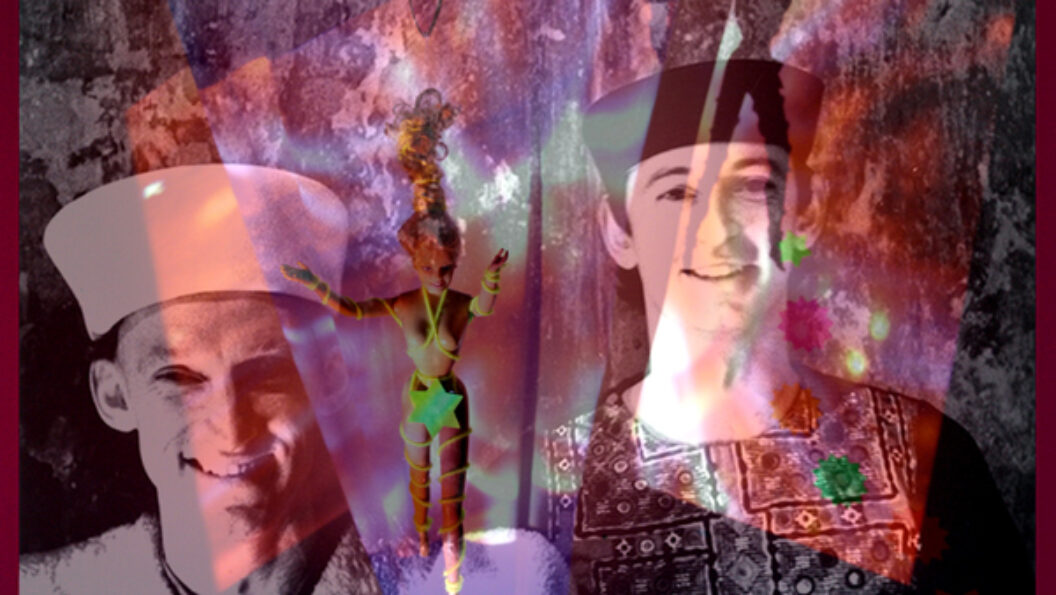 Clive and Mark Ives started banging things together as wee lads in South London. As their equipment improved, they honed their telepathic bond and recorded hours and hours of music. Eventually label interest, literally from across the tracks, came knocking. Their first album Whichever Way You Are Going, You Are Going Wrong was released in 1982 and garnered critical acclaim by the likes of the NME and Melody Maker. The brilliant second record, It's Cosy Inside, was released in 1989. The record seemed to drift into obscurity almost immediately, its delicate, cosmic and witty, yet quintessentially British instrumental music seemingly tailor made to be rediscovered many years later by a handful of record obsessives. The Ives brothers never stopped recording and Woo became a sort of cult band, their vibe becoming more New Age while their sound retained its idiosyncrasies. Unlike any other music of the period (or any other period for that matter) Woo's records are instantly recognizable. If you know them, you can't help but love them.
With a well-deserved reissue of It's Cosy Inside set for release on Drag City imprint Yoga Records, the world will again get a chance at a taste of some Woo. I got in touch with the Ives brothers over email.
Scott Davis How did you start playing music? Can you talk about the origins of Woo?
Mark Ives Our Grandad and Uncle Ivor would come round when we were kids and play music in the kitchen. We would sing songs around the kitchen table, good old songs: "Back To Guilford," an old First World War song that they brought back from the trenches. I used to go to jazz clubs with Ivor and watch him play modern jazz and Dixieland jazz with wonderful pianists and double bass players. Then when I was about 13 or 14, I said, "I want to play the saxophone," so Ivor gave me a simple system clarinet, an old-fashioned one, and I played that for a couple of years. Then he bought me a saxophone and I played it for a while, but Uncle Ivor said he thought I should stick to the clarinet so I went and bought a very nice Le Blanc clarinet, and got really into playing the clarinet.
Clive Ives We had our first band with two of our mates when Mark was about nine and I was six—seriously inspired by the Beatles. We were called the Tescades, and we would have gigs in the garage for our friends, singing into tin cans on strings as microphones. The line up—like the Beatles—was three guitars, and I played an old drum kit inherited from my Grandad. From the little I remember, the noise we made probably wouldn't be described as music!
When I was fifteen I bought a Roland monophonic synth, one of the first cheap synths on the market. Mark had been writing songs since he was about thirteen, and we started to record. Just typing these words now takes me back to the wonderment and excitement of what would unfold. Each time we recorded it was like stepping into the unknown. We were on our own journey of discovery, and we had the freedom to go wherever we chose. All the music we liked was there to inspire us. Even though our musical skills had their limitations, it didn't restrict us because we were just doing it for our own enjoyment—it was one big experiment. With each new track we recorded, we gradually felt our way into the identity of Woo, discovering our own unique sound.
After our initial thrill of the wonders of recording we began to realize that with this technology at our fingertips, we could create beauty. Organic, unpredictable, mysterious things would happen when we allowed the technology to be set free, especially when Mark's instruments where being treated through the sequencers and synths. Sometimes 1 and 1 made 3, and we were in creative heaven. From there the mind enters into the equation, and starts to envisage endless sounds upon sounds, combining musical influences and making them into something new, working with these wonderful gizmos to construct and shape sounds.
I like what Doug at Yoga Records wrote about our music: "creating a sort of pop music for another universe."
SD Did you and your brother jam a lot and record them and then listen back and tighten them up later?
CI No, we didn't jam a lot in the studio. We would jam with friends though, good friends who we grew up with, and who shared our love of music. Mainly singing with drums and guitars.
Mark was always looking for spontaneity which seemed to work for us. We had various approaches to recording but generally we'd get the tape running so we wouldn't miss the initial inspiration and if it didn't work, we'd ditch it and record again. We tended to both play together with each take, unless it was a vocal.
MI We would do backing tracks and improvise over it, just making it up as we'd go along really. Sometimes friends would give us lyrics but mostly it was instrumentals. When Clive got the 4-track Teac, we got really involved in recording. We started multi-tracking and after about a year or so, Clive bought a Roland mono keyboard.
CI We would often put Mark's guitar through my synth and either sequence it and I would shift it around as we recorded, or I would play the keyboard to phrase his chords. This would form the initial track, which we would then overdub. We might then use a similar set-up to overlay melodies, or simply play straight—keyboards, guitar, clarinet, percussion, etc.
SD What was your recording routine like and what was the environment? Did you record at home or did you have a studio set up?
CI For the first three albums, a period of about a decade overall, we would record at home, about three times a week, normally evenings. Back then, Mark had a studio flat and the equipment was set up so we faced each other, and there was a percussion rack between us so we could both play it. I had sequencers, drum machines, and synths. Mark handled the tape decks. We would have low level lighting, mainly blue.
If we got something good happening it would continue into the early hours. I remember one morning waking up still sitting at my keyboard, using the phone as my pillow. The woman below us would thump on the ceiling with a broom handle when she got sick of the noise, so that influenced a lot of what we could do and how we could work: drums became triangles, clarinets were played real breathy, guitars were plucked, not strummed. Even hitting the keyboards too hard had to stop. For example, "The Bird" on It's Cosy was a late night creation. That track and others like it style were the inspiration for the creation of Woo. We wanted to create subtle, sensitive, mystical music the like of which had not been heard before.
SD Did you ever feel limited by your gear and equipment, or is that what you wanted for the Woo sound? How has your gear changed and how do you feel about how the Woo sound has evolved and developed?
CI Of course you always want more equipment, but looking back on it, the limitations were a gift. I've just remembered one of our first recordings we ever did, using a 7 inch record which had a constant tone on it, playing it by changing the speed from 16 to 33 to 45 then 78 . I remember saying to Mark "Oh wow, we've gone electronic! It's a move up from bashing saucepans!"
As we progressed and exhausted what we could do with one piece of equipment, we would trade it in and get something different, moving up to polyphonic keyboards and vocoders. I would create sequences and feed the output into a vocoder and then Mark would play instruments and percussion to trigger the vocoder. I even made a violin with tape samples as the bow, and a pickup head; similar to Laurie Anderson's but not as good!
As new technology came along we would upgrade though for example, most of Live from Venus was created with a machine designed by one of the Sisters of Mercy. It was called the Notron, an extremely programmable and interactive sequencer. But with all these gizmos, it always comes back to what you do with it!
SD What part of England is Woo from?
CI We were born in South London, moved around a bit, but always in that area.
Whichever Way was mainly recorded in Putney, in South London. It's Cosy Inside was recorded in Wimbledon, where we lived together for five years.
MI I bought a flat in Putney when Clive was in art college and he would come over and bang saucepans and bongos.
SD Did you set out to make records from the beginning, or did you just make music and thought, Why not release it? And as a follow-up, I saw on your site that you now release your records yourself. Can you talk about how the original Woo records were released?
CI We recorded for five years, hundreds of tracks, so we were definitely in it for the music. We weren't looking to release anything, but one day a guy came to the door and heard what we did and the first album was created.
MI One of Clive's school friends Colin Withers was promoting bands and he went to Cherry Red Records just over the railway line from where we lived and he played them some music from the bands he was promoting then. They weren't into any of them so Colin say's "Well what kind of music are you into then?" Mike Alway, from Cherry Red, played them Duritti Column. Colin said "Oh well, just go across the railway line and you'll find the music your looking for." So he came over and knocked on the door of our house in Gladstone Road in Wimbledon and really liked what we were doing and signed us up. Good serendipity. Clive mixed the album and Cherry Red released it. Then Bruce Litcher from Independent Project Records in America released it several years later. After that we have been on our own.
CI Like so many other bands, our second album It's Cosy Inside was not a good follow-up, commercially to our first album. It was much less acoustic and used all sorts of new ideas. Fame died a death from that album, but Woo continued, going on to produce an eclectic mix of music. And it's never really ended.
So here we are, thirty years later, with a re-release, a second chance. Critical acclaim has never been that important, but let's face it, it would be amazing to find the world is finally ready for the WOO!
SD Did you ever feel influenced by the DIY thing from the late 70s with punk? Were you or your brother ever into punk?
CI We were into punk; I particularly liked Nina Hagen. I guess everyone at the time was putting music together in makeshift recording studios and back rooms. So yes we were part of a wave of music makers of the time. However, the closest I ever got to really producing anything on a punk level was a job hand-painting 500 t-shirts for a Siouxsie and the Banshees tour.
SD Woo's music evokes really vivid images for, pleasant images, and it's hard not to like it. One second I'm loving how homely and pastoral it is and the next I could picture myself on a deserted island. Do you set out to paint these kinds of pictures when you compose?
The songs convey motion too, always drifting or moving around, How did you get around where you lived? Bike? Bus, tube, skateboard?
CI Mark and I were exploring and having a good time. We would bounce ideas off each other, sometimes just for the hell of it. Lets create a Russian sounding piece of music, or something that would evoke being in a Parisian Café. We'd get carried away into translating different emotional and experiential states. I think that's why the music is so varied.
We got around by pushbike/motorbike and yep! The early days were indeed by skateboard!
SD Would you agree that Woo is could be described as psychedelic and funky? If so, what would bring these elements into the music?
CI I would agree, there is a simple pleasure in creating some sort of funky groove and then giving yourself freedom to play over it, and the freer you get with it, the more psychedelic it can become. It's difficult to truly put into words, but again it's down to the relationship between Mark and me. Mark is jazz-influenced and frankly born with psychedelic DNA. For me, I love to dance. I'm funky, I love beats. I was really into Stevie Wonder, Prince, Barry White and even Simply Red. We're both pretty spiritual, looking for the unspoken—I think when you combine all of that, it's what makes Woo what it is: a multi-layered synthesis of all kinds of influences and inspirations from funky psychedelia to the unpredictable intimate expressions of our vulnerabilities and emotions.
SD Listening to tracks like "Downtown Suburbia" and "No More Telly" on It's Cosy, I get a distinct sci-fi vibe, maybe even get a kind of suburban post-apocalyptic vision. Maybe that was the times? Did you ever feel affected, influenced, or interested in the politics of the time, i.e., Thatcher, nuclear threat, Reagan, etc. Or perhaps the opposite?
CI Yes we loved to include the sci-fi vibe. We would do tracks in homage to Flash Gordon and Joe 90. Live from Venus includes old recordings of accounts of people who have had contact with Venusians.
When we were recording It's Cosy Inside, 1982-1983 we were living the suburban post-apocalyptic vision. The track "BB…..!" refers to the chant for Big Brother in 1984. CCT cameras had just been erected around the corner from where we were living and it felt like Big Brother was on his way! I photographed them and collaged them onto the top right corner of the album cover. The song "The Final Card"—also symbolized by the bar codes on the computer screen on the album cover—is a reference to identity tagging, where all our identity and finances are kept in an implanted under your skin. With Orwell's 1984 looming in reality towards us, the fear of nuclear war, conspiracy theories of the Illuminati, the apparent demise of the Love Generation—and with that loss, the reaction to the increasing awareness of all that is wrong in the world manifesting in suburban London with anarchy and Punk—and the increasing gulf between rich and poor with the Thatcher Government … Yeah, we were buying into an apocalyptic vision.
Growing up in suburbia with our parents' distinctly polarized personalities was a big influence on our perspective on life and therefore, of course, on the music we made.
SD Were there any other groups, local or otherwise, that you felt a kinship with?
CI We came up in an era when we were with the Cherry Red Records artists Five or Six and Everything But the Girl. We used to play with them and there were friends who we would jam with, and we would often invite people to come to the studio to record.
SD What are Woo fans like that you've met? How do you feel about the responses you've gotten?
CI Woo fans are quite diverse. Some are really out-there, but it's not an easy music to put into a category, so it's equally difficult to categorize a fan. It seems to me that it takes time to become a true Woo fan, the albums are quite diverse in their content. The people who have a lot of our albums find they can listen to us a lot. Some claim to listen to nothing else!
SD Did you guys play live much? Are there future live shows planned? I read that you've played some festivals—
CI Woo is really a studio band, though we have done gigs as Woo. We even played at Glastonbury Festival a couple of years ago. Mark has always played live more than I have.
SD Who did your cover art? It's great.
CI I did the first three album covers, I'm glad you like them! I am essentially a visual artist, abstract expressionism and surrealism being my major passions. I would record music based on my paintings. I just loved allowing my visual experiences becoming realized through music.
SD How did you discover the "new age" world? There seems to be a turning toward deliberately using healing or holistic tones on later, newer records. Even a title like Live From Venus denotes a cosmic intention. Can you talk a little about this aspect of your music?
CI Mark was initially the real spiritual seeker, studying the Theosophical Society, William Blake, Krishna consciousness, etc., which then opened my eyes to the "new age" movement, especially Raja Yoga and Spiritual Healing. I also became an Osho sanyasin. Mark went to India just before the release of the first album, and I went six years ago and our shared interest in spirituality has always influenced the music. The music became more intentionally spiritual when I became a Shiatsu Practitioner and wanted to create music to use during my sessions. Forever Healing and Planning for a Miracle were both created to be used as background to healing, meditation yoga.
Live from Venus was produced by Dave Goodman, who engineered most of the Sex Pistols music. It was the rare time when we had a third person involved. Venus is the planet symbolizing love and beauty and the initial concept for the album linked Venus to the New Age belief that love is abundantly pouring down to Earth from the Heavens, and that there are benevolent aliens watching over us. The liner notes contained this greeting:
Dear Earthlings
You have been chosen to help save the world.
Hidden deep in your sub-conscious is infinite wisdom,
Dream the Rainbow dream into reality,
We are truly one with you.
Mark's girlfriend Ruby had an experience where two Venusians came to her, and said they wanted us to record an album and they would be the inspiration for the project. Clive came up with the title Live from Venus.
SD So, what are your proudest memories of Woo?
CI When I read Steve Sutherland's review of Whichever Way on Melody Maker—that was a great moment. The line, "Woo can sound as soft as a Martini Ad and as sharp as a stab of conscience, and sometimes brilliantly both!" was great. I also think of times when Mark and I were recording, when all our years of jamming and working out sounds together—when we would just lay down a track and go, Wow, we nailed it.
MI The many laughs and the extraordinary feeling of being so thrilled when we finished a piece. It was very exciting. Sometimes no music would come and sometimes we were very prolific , but we were always very pleased with our pieces. Sometimes we'd reject ideas, but we were always experimenting. Like merging a xylophone through a vocoder with a keyboard so you get a crosspolination of sounds between A and G or A and D. These experiments are the basis of our music, which we're still very proud of.
Scott Davis is an artist and musician living in New York.