Wolfgang Tillmans's 2017 by Orit Gat
The smallest of details, writ large

Discover MFA Programs in Art and Writing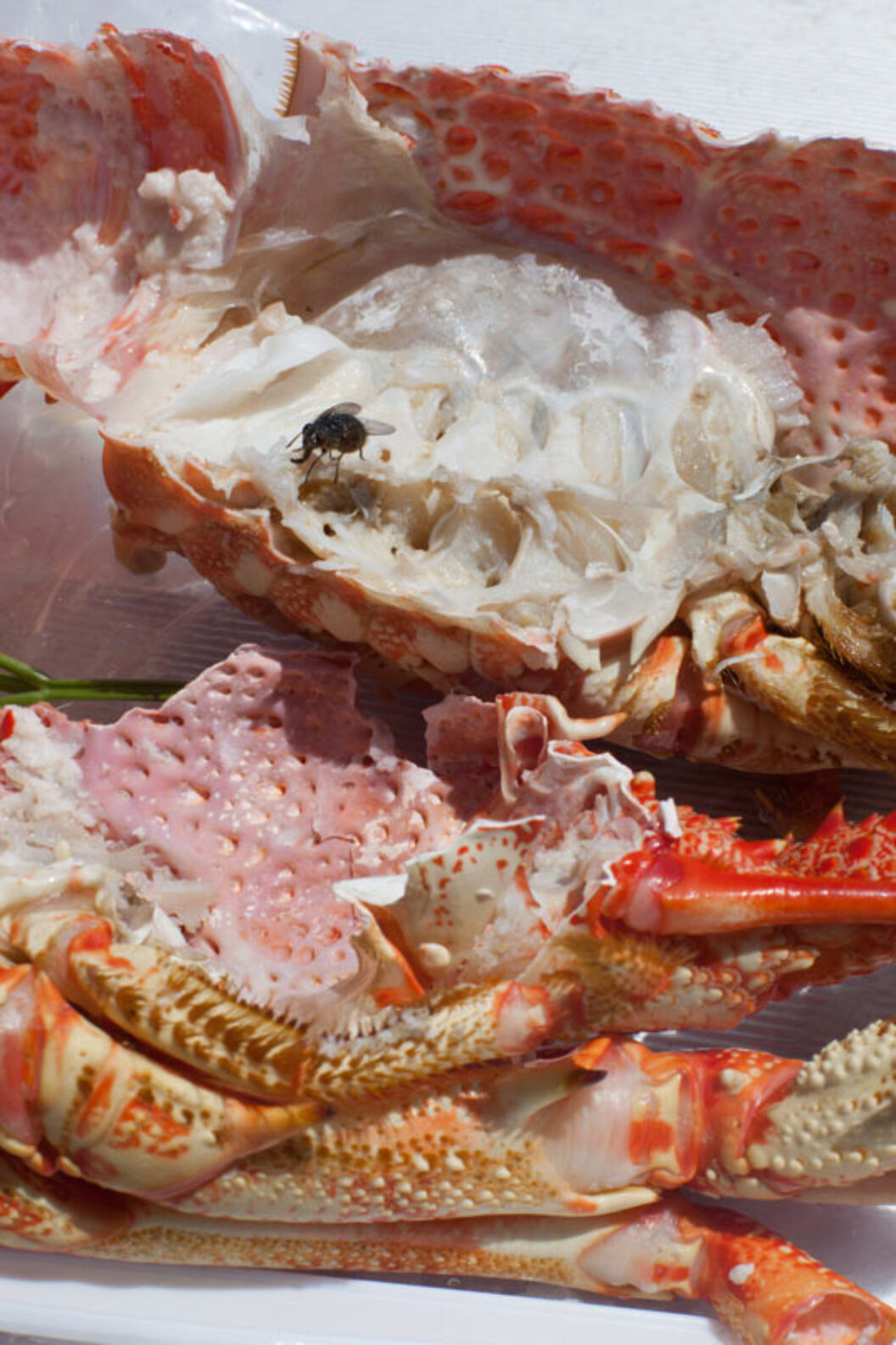 For a long time while walking through Wolfgang Tillmans's exhibition 2017 at Tate Modern, I hoped it would close with the series of posters the photographer made before the Brexit vote, of poetic combinations of image and text. "No man is an island. No country by itself" was superimposed over a photo of cliffs with a bit of sea hitting against them in the corner. "Say you're in if you're in" reads another.
Though the campaign by the German-born, London-based artist was deliberately anti-Brexit, it was only designed to encourage UK residents to register to vote in June 2016. The posters were freely available to download on Tillmans's website and were thus used in a variety of ways: to illustrate articles about the impending vote, hang against windows in London flats, and post and circulate online. The project was a one-man invitation to think and share opinions, a contribution to an ongoing discussion about the political possibility of images, especially as we circulate them online today.
The title 2017 communicates both a personal moment and a historical one, an exhibition that looks inward and outward at the same time. Designed by Tillmans, the show is not a retrospective, as the majority of works on view date from the 2000s and 2010s. It includes images from his studio as well as from his travels around the world, incorporating commissioned portraits and incredibly personal subjects, like a huge print of a weed in the artist's back garden in London: with the smallest detail granted the largest amount of attention, it creates an immense amount of intimacy and compassion for the discarded, the insignificant.
This is a form of attention that Tillmans's photographs encourage, as his works explore not only power, but also how it is visually asserted. A whole room in the exhibition is dedicated to a new iteration of Tillmans's project truth study centre, begun in 2005 and—needless to say—incredibly resonant today. Objects, drawings, newspaper clippings, and Tillmans's photographs are arranged on tables as a way of creating juxtapositions that both explore and undermine the meaning one would assume is inherent to any of the texts and images included. In one arrangement, a seascape is placed next to a New York Times op-ed from February 4, 2017 titled "Why Nobody Cares the President Is Lying," which is positioned by an iPhone screengrab of an article from e-flux journal ("it's about blowing shit up," reads the small out-of-context text); a photo of a guy on a porch playing with his toddler is right by an advertisement for an overseas property investment. On another table? Photos of Toby Blair; an abstract for an article from Political Behavior titled "When Corrections Fail: the persistence of political misperceptions"; a Guardian report about fake rice seized in Nigeria; and a business card for drugmeter.com. There are many more such displays, all of which are unexpected and sometimes hilarious, at other times poetic and often ominous, but always potent in the way they complicate our relationship to authority—of newspapers, of images, of time.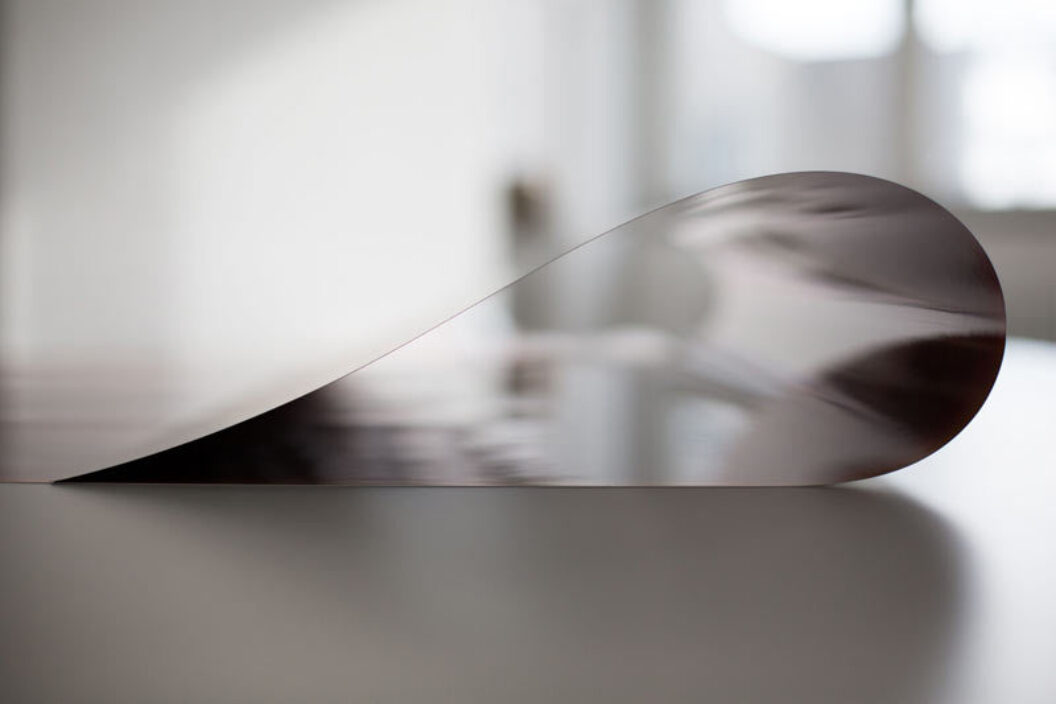 The inward and outward looks are always intertwined, of course. In the first room, a photo from an airport hangs high. It's the corridor leading to passport control, with a big sign above that reads, "Rest of the world." There are a lot of airport photos in the show: they're humorous—What is liquid (2008), for example, is a sign hanging in British airports that cues passengers as to what they will have to leave behind if over 100ml—but then there's also a series of images of signs from airports around the world delineating where one country's border ends and another begins—a reminder that, past the duty-free shops, today's airports are some of the most contested places on earth. Movement is the biggest privilege.
There's also commentary on the production of art: in Silver (1998–present), he explores the properties of the camera with a series of camera-less prints made by passing exposed photo paper through a dirty photo developing machine. In the series Double Exposure (2012–13), Tillmans photographs two trade fairs, one for digital printers and the other for fruit and vegetables. The visual language of capitalism, if you wish, is the same. The art-historical weight of the fruit—the stuff of still life paintings—echoes strongly. This work disperses the smoke and mirrors around its own production, and yet—because of its intimacy, its humanist, compassionate aspect—it still looks somehow personal and special and unique. And thus, the exhibition reaffirms both belief in images and an awareness of their insufficiency.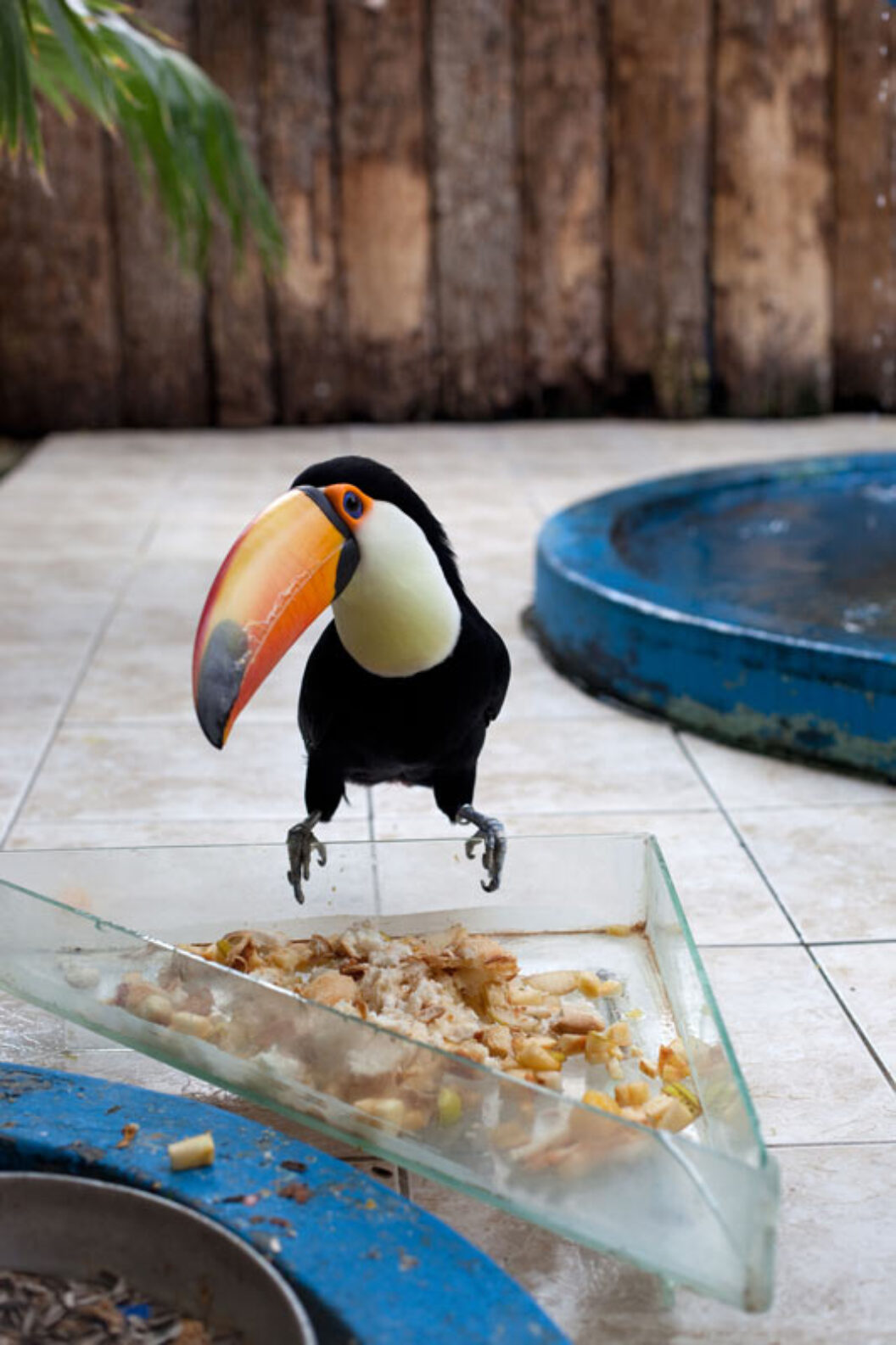 If our understanding of photography is conditioned by our understanding of the digital image and the way it's circulated via technology, then we should also look to photography as we try and understand the affect of images today, the way technology is actively changing the social landscape. Part of this is their speed—both in the split-second it takes to "snap" a photo (the verb alone communicates time) and in the time we dedicate to looking at them.

Writing about an iconic photo by Ed Clark—Going Home (1945)—writer Geoff Dyer, in his book The Ongoing Moment, analyzes the emotional impact of the image of tears streaming down the face of a black soldier playing the accordion, surrounded by seated people looking at the train carrying FDR's coffin to New York: "Looking at the picture, we respond every bit as quickly as Clark—and everything about it means that we do not dwell on it, that as soon as we are moved by it, we're ready to move on." That photo was published by Life magazine, one of the publications that forever changed the way we look at photography, exactly by publishing a lot of it. The more we are exposed to photographs, the more we are trained to analyze them, to internalize them, to be quickly impacted by them, and then to move on.
Tillmans's exhibition does not close with a grand gesture (though the Brexit posters do make an appearance, as part of a room dedicated to ephemera, artists' books, magazine spreads, and other printed matter) but rather with four small shots of an apple tree growing outside the artist's former studio in London. The small tree blooms and grows fruit that seem too heavy for its thin branches to support. There's something about this attention to the passing of time, to the world: it contradicts speed, it sees wonder in the smallest of ways, in ways that remind us all that is near needs to be studied.
Wolfgang Tillmans's 2017 is on view at Tate Modern, London, through June 11, 2017.
Orit Gat is an art critic living in London and New York. Her work on contemporary art and digital culture has appeared in a variety of magazines.