Witchcraft and Waterfalls: Nietzchka Keene's The Juniper Tree by Dana Reinoos
A forgotten feminist fairy tale and Björk's big-screen debut, The Juniper Tree, returns.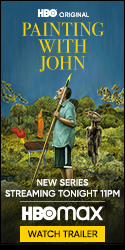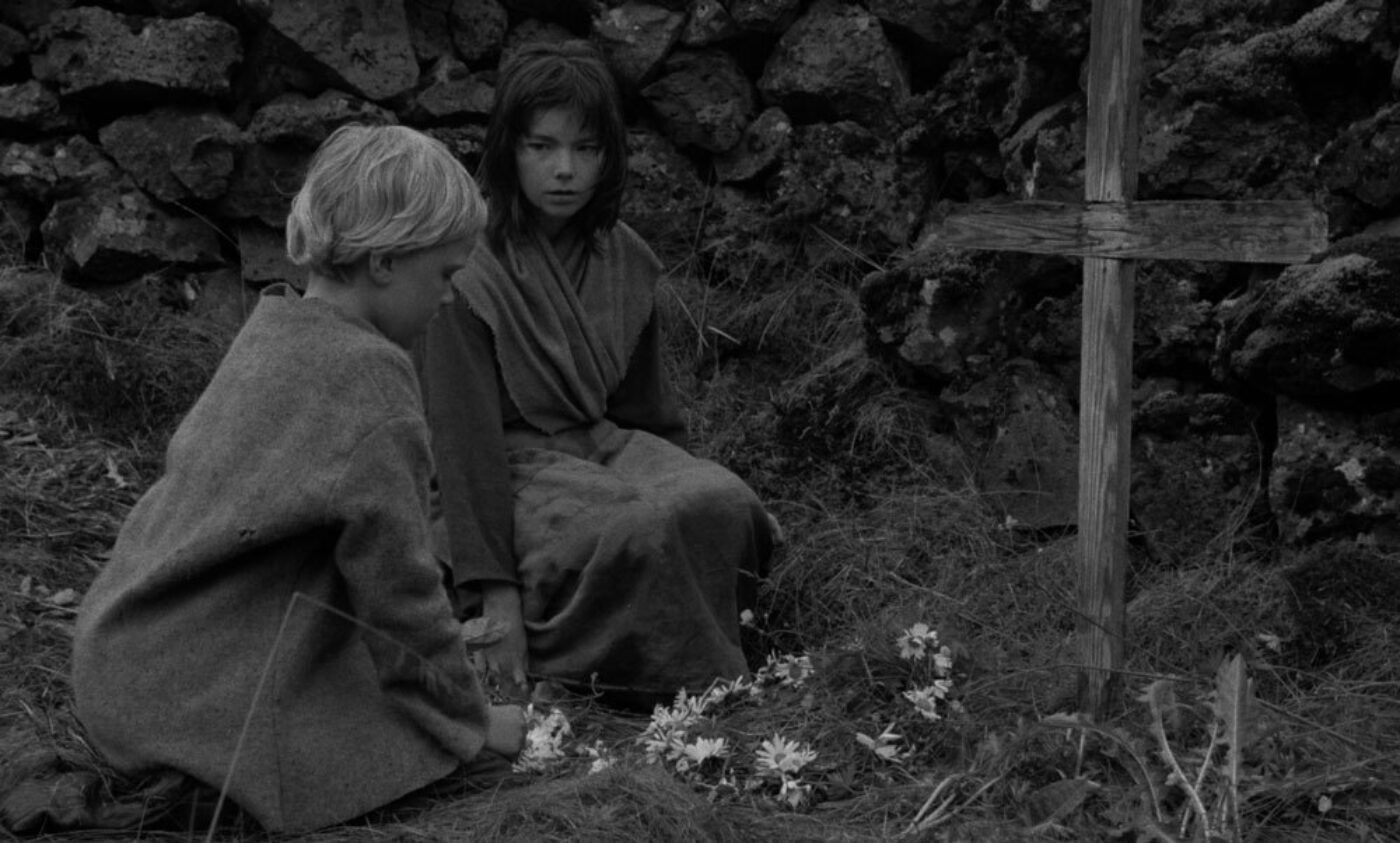 The Juniper Tree begins with a split image of a man standing over a woman's decorated grave and another female corpse floating in the river not far away. The specter of violence against women is around every corner, and from the very start, Margit and her sister Katia know that they must be careful in order to survive this physically and spiritually inhospitable landscape. "We must never tell, and we won't burn," Katia warns Margit; their mother, just immolated for being a witch, provides a stark example that the only way for these women to remain alive is to deny their magical birthright, the essence of their family bond.
Set in medieval Iceland, director Nietzchka Keene's film has, until now, been known mostly as a celebrity curio; it's Icelandic superstar Björk's first on-screen performance, shot in 1986 when she was a fresh-faced twenty-one-year-old, mere months before she and a group of friends started The Sugarcubes. As Margit, Björk plays a young girl whose mother has been executed for witchcraft and now must forge a new life with her older sister, Katia (Bryndis Petra Bragadottir). Katia quickly takes control of the pair's destiny, casting a spell to find herself a husband, Johan (Valdimar Örn Flygenring). But Johan's son, Jonas (Geirlaug Sunna Þormar), is suspicious of Katia's intents and fights her presence viciously while simultaneously finding himself drawn to Margit.
Björk's Margit is, fittingly, a visionary; her performance demonstrates the early stages of Björk's now-familiar yet still-otherworldly charm. She gazes deeply into the fire to see what an increasingly desperate Katia cannot: the guiding spirit of their mother. Maternal relationships are the phantom backbone of the film. Jonas is young and still acutely grieving the death of his own mother; he warns Katia, "My mother will make you go," a premonition Katia takes to heart. But these are two divergent kinds of grief; while Jonas has his mother's grave to tend to, Margit and Katia have no idea where their mother is buried. Absent such a material marker, Margit begins to see visions of her mother near their new home, following her. The spirit cannot speak, but Margit can hear her messages loud and clear.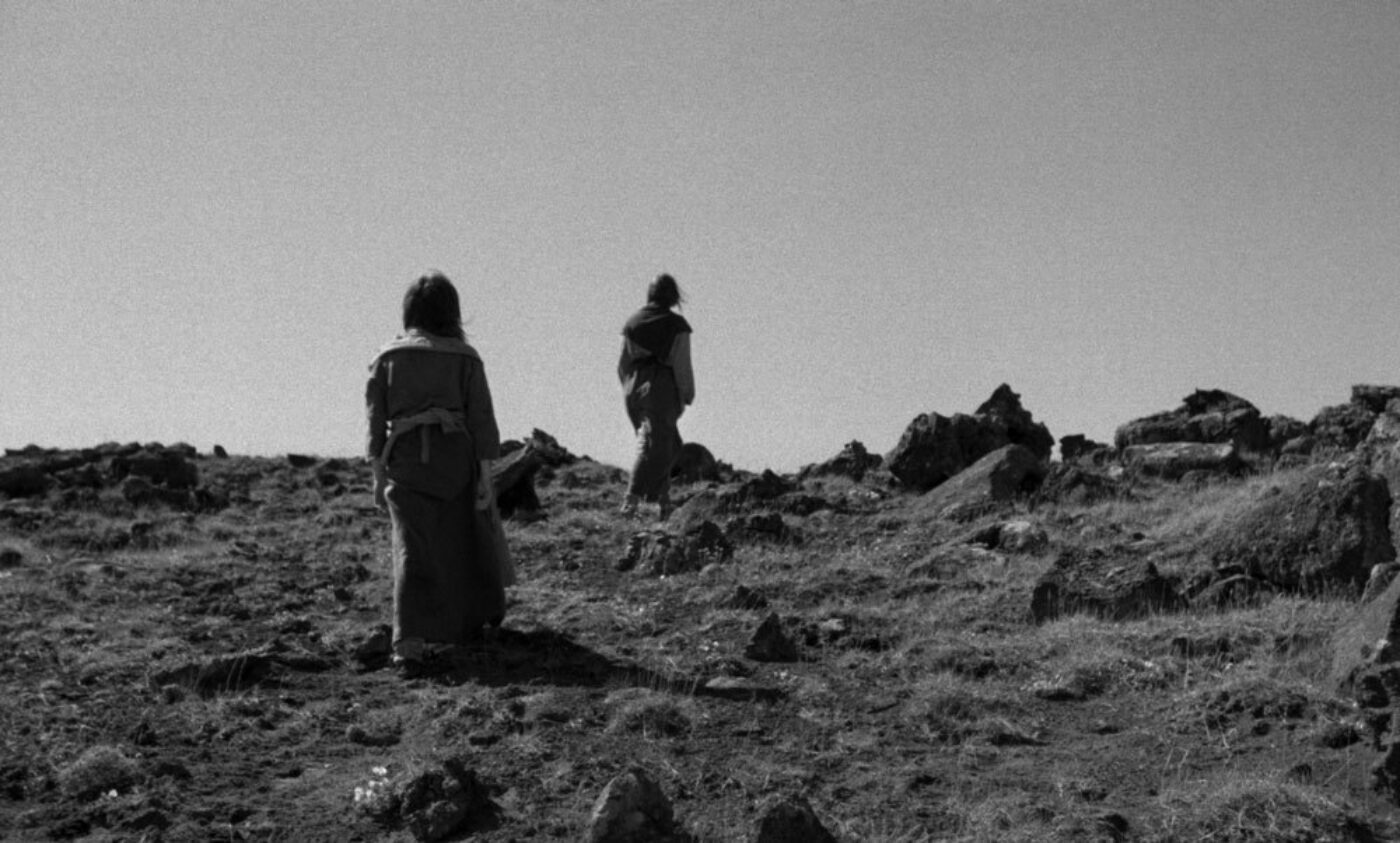 Ghosts populate the world of The Juniper Tree, though rarely in a menacing way. Rather it is humans who are the source of violence, and spirits who provide guidance, showing characters what could not otherwise be seen. The Juniper Tree is reminiscent of another benevolent ghost classic, Val Lewton's 1944 masterpiece The Curse of the Cat People: the gentle tale of a young, lonely girl, Amy, who sees the ghost of her father's deceased first wife in the backyard. Amy and ghostly Irena, only visible to her, become friends and confidantes, though Amy is punished for her visions. In contrast, the power of such hallucinations in The Juniper Tree is revered. Margit is incessantly urged by Katia to use her visions of their mother to help them gain control in their uncertain situation.
The Juniper Tree also brings to mind the medieval films of Ingmar Bergman, with its stark, precise black-and-white photography and hopelessly desolate landscapes. Margit and Jonas sit in the dirt, playing a chess-like shell game reminiscent of Death and Antonius Block in The Seventh Seal. This game, however, ends with Jonas enraged at Margit and pelting her over and over again with shells, drawing blood and aping Margit's mother's execution by stoning. Margit immediately forgives Jonas's anger, telling him, "You didn't mean it." She knows that her very survival is based on making the men around her happy, often at her own expense.
Those looking for the signs of an icon-in-the-making will find much to like here. Björk sings several beautiful, atonal Icelandic ballads in the film and makes brash animal sounds with her mouth. Elsewhere an intense scene beneath one of Iceland's picturesque waterfalls is scored to layered, a capella vocals reminiscent of Medúlla, Björk's 2004 album. The Icelandic landscape is also on full display here: half Scandanavia, half lunar surface, the rock growths, rivers, and craggy fields of The Juniper Tree silently convey the inhospitable nature of this life.
The Juniper Tree is an unduly forgotten gem of feminist world cinema; fortunately for us, Arbelos Films has rolled out a crisp 4K restoration, completed with obvious care by the Wisconsin Center for Film & Theater Research and The Film Foundation. Sadly, these efforts come years after director Nietzchka Keene's passing in 2004. As with the American Genre Film Archive's recent restorations of gone-too-soon feminist director Sarah Jacobson's Mary Jane's Not a Virgin Anymore and I Was a Teenage Serial Killer, the gorgeous restoration of Keene's masterpiece is a bittersweet affair. And after so recently losing two titans of feminist film, Carolee Schneemann and Barbara Hammer, let this beautiful piece of mystical, pro-witchcraft filmmaking remind us of the unique power of women's language and vision onscreen. "Don't you do your work on me," Jonas sneers to Katia; The Juniper Tree knows that women's work is witchcraft.
The Juniper Tree will continue to screen in theaters across North America through May 10, with screenings at the Egyptian Theatre in Los Angeles on April 18 and The Brattle in Boston April 19–21.
Dana Reinoos is a writer, programmer, and film festival professional based in Milwaukee, WI. She is a regular contributor to Screen Slate.